Featured Article
MORE FEATURED ARTICLES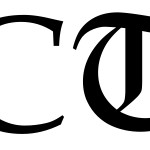 A series of cyber-assaults have recently targeted various banks all over the United States. A type of malware dubbed 'itsokaynoproblembro' or Brobot has reportedly been in action for a number of years, operating under the radar of various anti-virus programs. However, it is only recently that the virus has [...]
Continue Reading

→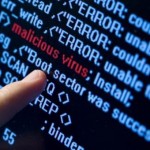 A series of cyber-assaults have recently targeted various banks all over the United States. A type of malware dubbed 'itsokaynoproblembro' or Brobot has reportedly been in action for a number of years, operating under the radar of various anti-virus programs. However, it is only recently that the virus has directly affected the cloud platforms [...]
Continue Reading

→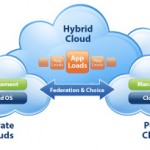 Despite the many advantages provided by cloud computing technology, the rate of adoption among large enterprises has been surprisingly slow, especially when compared to the way SMEs have embraced the technology. The main reason for the slow rate of adoption is the fact that migrating to the cloud would generally require the discarding of [...]
Continue Reading

→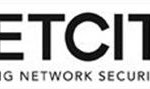 California-based Startup NetCitadel has recently launched a new product dubbed "OneControl," which aims to provide automated responses to network events, which used to be a time-consuming task that requires changes related to configuring switches, firewalls, other gear, as well as tremendous amounts of manual research.
Aimed primarily towards datacenters, the OneControl virtual appliance can [...]
Continue Reading

→

Cloud computing has become another key resource for IT deployments, but there is still fear of securing applications and data in the cloud. These concerns include authentication, authorization, accounting (AAA) services; encryption; storage; security breaches; regulatory compliance; location of data and users; and other risks associated with isolating sensitive corporate data. Add to this [...]
Continue Reading

→

CloudTimes is proud to announce a media partnership with the Launch Festival, at the San Francisco Design Center Concourse, 635 8th St in San Francisco, from March 4th – 6th, 2013. The 2013 LAUNCH Festival is the best place to launch startups, raise money and learn about starting a company.
FREE TICKETS TO GIVE AWAY [...]
Continue Reading

→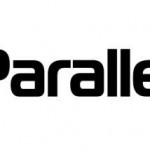 More and more small and medium-sized enterprises adopt cloud technologies at different levels. SMEs are an important part of the cloud market and are at the heart of SaaS growth, according to the releases a report about the small business market (SMB) by Parallels.
Across the world, Parallels estimated $45 billion in the [...]
Continue Reading

→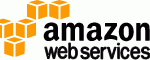 Amazon continues to prove itself as deserving of its spot as one of the driving forces behind the IT sector when they launched the new Amazon Redshift service, which aims to sell data warehousing as a service.
Redshift has given traditional data warehousing players (which include the likes of Continue Reading →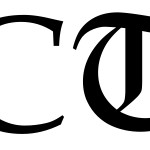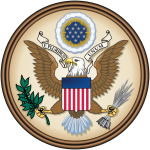 Security and compliance concerns are still major stumbling blocks to cloud adoption. According to a study by security firm Lieberman Software, nearly 48% of members of teams in business fear of government and legal interference before putting sensitive data in the cloud.
This is a survey to close more than 300 IT professionals [...]
Continue Reading

→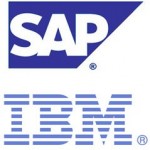 IBM has recently partnered with SAP to offer IBM SmartCloud Enterprise+, a global big data and cloud service. With this service, businesses can store, run, and access SAP applications correctly and safely in the clouds from Japan, Germany, France, Brazil, Australia, Canada, [...]
Continue Reading

→

Moving data to the cloud can break through barriers in time and place, allowing workers to get to information faster and more easily than ever. But the right approach is critical. To get the best returns on your cloud investments, your enterprise must effectively manage data, as well as integrate it with on-premise assets.
[...]
Continue Reading

→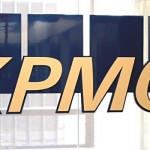 Business leaders around the world are discovering that cloud computing is more expensive than imagined at the time they decided to adopt the technology, according to KPMG survey report.
The KPMG survey, "The cloud takes shape", polled more than 650 IT and business leaders across 16 major global markets and found that almost [...]
Continue Reading

→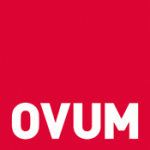 Around the world, Internet users are beginning to tire of giving their personal data on the Internet and the big data information collected and monetized is headed for a clash with privacy concerns.
According to tech analyst firm Ovum, netizens around the world begin to realize the amount of personal data collected. The [...]
Continue Reading

→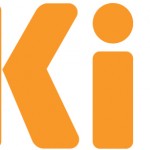 Kii announced the general availability of Kii Cloud during last week's Apps World in San Francisco (CloudTimes is a media sponsor of Apps World). Kii Cloud provides back-end services that help with user acquisition, retention and monetization for mobile apps. The solution allows also to add user management and data management functionality [...]
Continue Reading

→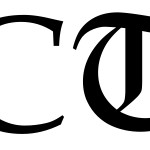 Download Free Whitepapers