Featured Article
MORE FEATURED ARTICLES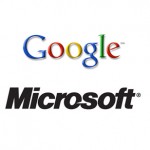 Let's get this out of the way first: MS Word is deservingly one of the best word processors in the industry, with decades of upgrade cycles full of improvements and new features under its belt, it's become so entrenched in the industry that even users  of non-Windows OSes tend to use ports of MS [...]
Continue Reading

→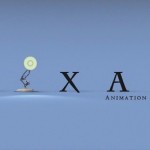 With the advent of Cloud Computing technology, the ability to dynamically scale up and down has become cost-effective and accessible even to small organizations. All over the world, major companies are migrating their operations to the cloud and finding creative new ways of incorporating the technology into their businesses.
HP, for example, utilized the [...]
Continue Reading

→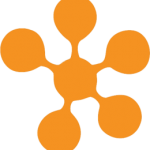 Dennis Kavelman of Desire2Learn Inc. is brewing a perfect storm with the convergence of technological revolution and cloud computing in online education. According to him, the market is ready to explode. Based in Kitchener, Ontario, Desire2Learn is considered in the forefront of advanced mobile and software applications in the industry. It is [...]
Continue Reading

→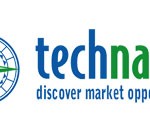 Today, green is becoming color of the shades in the IT industry. For example, almost every data center is trying to introduce a variety of green technologies to reduce carbon footprint and operating costs. Opening such a powerful data center is the foundation not only for the further growth of the company, but also [...]
Continue Reading

→

Gartner put on a return to growth of IT spending in 2013. According to the research firm, the global IT spending on information technology costs, hardware, software and IT services is expected to grow 4.2% in 2013 to reach $3.73 trillion.
Gartner put on a sustainable growth as the firm expects an additional [...]
Continue Reading

→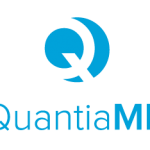 QuantiaMD is an online community and collaboration platform that targets physicians, with the network currently home to over 160,000 members from all over the globe. The service has a Resident Exchange that helps doctors share knowledge and information with each other and discuss pertinent issues related to medical practice and medicine.
QuantiaMD [...]
Continue Reading

→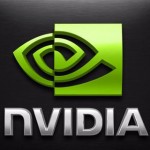 Graphics giant NVIDIA is planning to take videogames to the cloud with a new rack server that is optimized for computer graphics. The server, which is dubbed NVIDIA Grid, works in tandem with software on a client device. This allows games with graphics and complexity on par with current generation console and PC titles to [...]
Continue Reading

→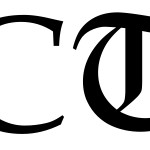 How Cloud Computing Will Affect Healthcare in 2013
Data privacy and security are two of the main reasons why healthcare takes the slow route towards the adoption of new technologies. Experts believe that by 2017, the healthcare cloud computing market will be worth $5.4 billion. With cloud computing, different doctors can access a [...]
Continue Reading

→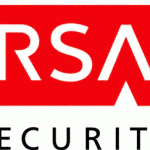 Accelerated enterprise adoption of Big Data, mobile, social media and cloud computing introduces significant gaps in security programs.
RSA, The Security Division of EMC, released a report of the Security for Business Innovation Council (SBIC) that assesses how disruptive innovation, considered analysis of Big Data, cloud computing, enterprise mobility and social media will transform [...]
Continue Reading

→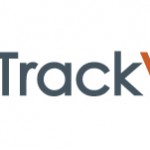 Infographic compiled by TrackVia on corporate infrastructure's move into the cloud.
Highlights include:
Currently 46% of business data is stored outside of internal IT structures Nearly 3 our of 4 companies use the cloud Virtualization has the potential to save 60-70% of the energy dedicated to servers Companies are estimated to save [...]
Continue Reading

→

Why Cloud Master Data Management is Now Essential to Maximizing the Value of All Your Data
Remember what first sparked business' collective imagination about cloud computing? Its potent combination of ubiquitous access, utility pricing and hands-off application maintenance was something entirely new to companies reliant on on-premise applications. From a business perspective, [...]
Continue Reading

→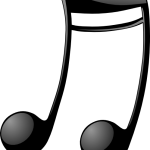 Many people are under the misconception that cloud computing is only directly beneficial as a technology to IT professionals and CTOs, while artists and musicians only have use of it as peripheries that can be replaced by other tools or ignored entirely. However, the truth is that the cloud has actually been adopted in [...]
Continue Reading

→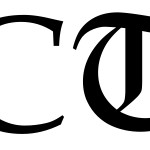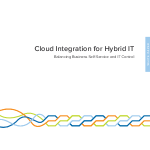 The Cloud Data Management Imperative
It's no longer a question of if your company will be adopting cloud-based solutions, but when and how many. Gartner predicts worldwide software as a service (SaaS) application revenue will reach $22.1 billion by 2015.The industry analyst firm also predicts that by the end of 2016, more than [...]
Continue Reading

→


With four out of five Americans now using social networks, the era of social networking clearly has arrived, creating significant implications for enterprises. Today, there are compelling rewards for embracing social networks—and potentially severe penalties for putting it off any longer.
This white paper outlines four key ground rules for engaging with social networks in order to [...]
Continue Reading

→
Download Free Whitepapers