Featured Article
MORE FEATURED ARTICLES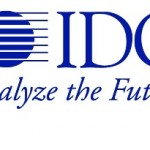 IDC estimates that the volume of digital data globally continue doubling every two years. Applications of analytical data not only allow companies better focus their business strategies but also carry the information security to a new level of efficiency to prevent fraud and electronic theft.
The technologies associated with the big data are forcing [...]
Continue Reading

→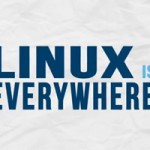 The operating system of most famous open source is gaining ground in business particularly in cloud computing, according to a report from the Linux Foundation and Yeoman Technology Group.
The Linux Foundation has published a study called "2014 Enterprise End User Trends Report" that shows the steady growth of Linux in the market [...]
Continue Reading

→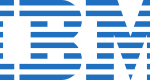 IBM has received two patents in the United States to accelerate the data analysis in the cloud and make better use of existing cloud resources. The rights are named "Predictive Removal Of Runtime Data Using Attributes Characterizing" (US Patent # 8,639,809) and "Routing Service Requests Based on Actual Lowest cost within a Federated [...]
Continue Reading

→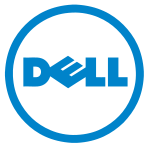 Security, cloud, mobility and big data priorities are most important in all industries, but it need a deeper understanding of the practical realities of how businesses are using these technologies today and what prevents them unleash their full potential. Dell presented the results of its first Global Technology Adoption Index (GTAI), showing how [...]
Continue Reading

→

The mobile, cloud and analytics services are turning the mobile device into a powerful business tool that lets companies quickly use them for sales, marketing and employee productivity. Now that mobile devices are becoming the chosen tools for business work, IBM wants to help IT departments to ensure mobile devices can serve all users.
[...]
Continue Reading

→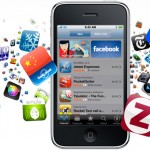 Research and Markets has released a new report on the global mobile cloud market by Application (Gaming, Entertainment, Utilities, Education, Productivity, Business & Finance, Social Networking, Healthcare, Travel & Navigation), & By User (Enterprise User, Consumer) – Worldwide Market Forecast and Analysis (2014 – 2019).
As the number of tablets, smartphones, touch and [...]
Continue Reading

→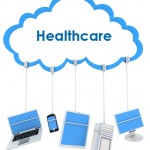 IDC Health Insights released a new report, which shows the increasing cyber threats and the impact of successful attacks in healthcare business operations and how these health organizations are investing in its strategy to protect your valuable electronic assets.
Healthcare organizations today have higher risk of suffering a cyber attack than ever, in [...]
Continue Reading

→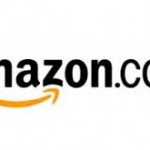 Amazon Web Services (AWS) wants to attract more developers to its cloud platform. On the occasion of the event "AWS re: Invent 2014" which takes place in Las Vegas, the company introduced several new services for developers.
The important services that Amazon announced is called AWS Lambda, which is a computing service that [...]
Continue Reading

→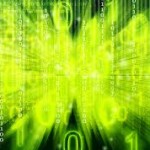 With the goal to bring the United States to catch up with China in the field of supercomputers, the US Department of Energy (DOE) announced the creation of two 'super brains' that will push the world closer to exascale computing.
The DOE will have $325 million funding, which will be used in the Continue Reading →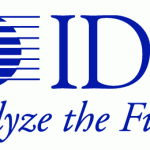 The convergence of the cloud, mobile, big data, social and other sensors, is generating huge new opportunities for companies to offer their customers and employees services and modes of interaction that were previously unimaginable. People, things, machines and processes are becoming increasingly networked, creating a permanent channel between the real world and the virtual [...]
Continue Reading

→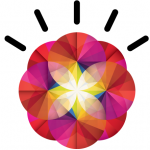 While companies always move more activity in the cloud, they must remain vigilant on potential security vulnerabilities in their systems. It is on the basis of this observation that IBM has developed a range of services to secure cloud operations of enterprises with the same level of rigor as that applied for transactions [...]
Continue Reading

→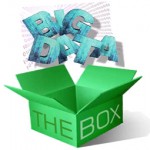 The big data is one of the solutions that will change the future of business. Some companies are already making decisions, developing strategies, and changing their future plans, designing their products based on what they say the data analysis and establish how to reach consumers on that basis.
But yet, despite the importance of [...]
Continue Reading

→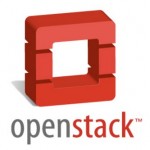 OpenStack is used for construction and administration of public, private and hybrid clouds. The project has reached a scope and importance in the field of cloud computing, which corresponds to the Linux kernel for operating systems. Over 1400 developers from more than 130 companies were involved in the new version called OpenStack Juno, [...]
Continue Reading

→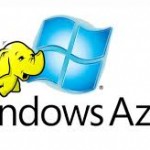 Microsoft announced that it will provide its Azure public cloud service new analytical capabilities and procession large flows of data. Microsoft added support of real-time analytics for Apache Hadoop in Azure HDInsight, Apache Storm and new machine learning capabilities in the Azure Marketplace.
Azure team describes the technology as a distributed, fault-tolerant, open-source [...]
Continue Reading

→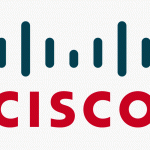 The Internet of Things (IoT) is transforming businesses profoundly. It is an industry revolution taking place right now, and it will revolutionize the old frameworks of all business thinking. Cisco is working on a number of fronts to turn IoT's many, many possibilities into reality. The challenge for those interested in IoT is to [...]
Continue Reading

→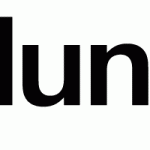 The leading software platform for real-time Operational Intelligence Splunk launches Splunk Enterprise 6.2, the new version of its operational intelligence platform in real time. It allows companies to explore, analyze and visualize massive data streams generated by the computer systems of companies, whether physical, virtual or in the cloud.
The new version offers [...]
Continue Reading

→
Download Free Whitepapers