Featured Article
MORE FEATURED ARTICLES

At Citrix Synergy 2012, the conference dedicated to the convergence of mobile working methods and services in the cloud, Citrix has unveiled its new strategy, products, and services for the mobile enterprise.
With the advent of the era of cloud computing, mobile working patterns are changing and many companies are seeking new ways [...]
Continue Reading

→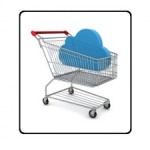 UK Government Director for Dell Alan Mac Neela has recently outlined ways on improving SME engagement in the execution of the Government's ICT strategy, including methods on how the consortia can support and enhance partnerships between small to medium enterprises and large vendors.
According to Mac Neela, the government's CloudStore is serving as an [...]
Continue Reading

→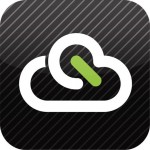 One of the problems encountered by longtime desktop users, when it comes to migrating their work to tablets, is the fact that there's no real support for MS Office on the mobile devices. There have been efforts to create apps that can open the documents, but using them as effectively as MS Office is [...]
Continue Reading

→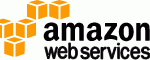 Amazon is pushing harder to attract Microsoft Windows .NET developers. The company has launched two new managed services offerings aimed to woo Windows .NET developers. First, Amazon RDS (Relational Database Service) for SQL Server relational database, a new service for Microsoft's database server and second .NET applications can now be developed and operated within [...]
Continue Reading

→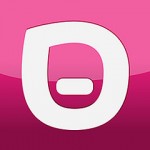 One of the drawbacks of cloud storage, at least when it comes to business or enterprise implementations, is that it comes with a hefty price tag. According to Cloud Engine's Pogoplug, it will be more cost effective for small and medium sized companies to use existing hardware and use for the same type of [...]
Continue Reading

→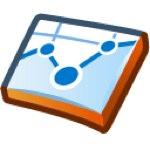 The Analytics API is one of the most useful Google APIs for webmasters, internet markerts, and SEO specialists, as it provides tools to monitor and track the performance of their sites in ways that were literally unheard of a decade ago. But it seems that Google is not content with just providing access to [...]
Continue Reading

→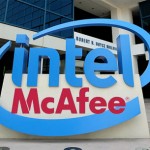 When an enterprise or a SME begins to set up their system in the cloud, their first reaction would be the security of their data. Cloud security is always a hot topic especially if you are in the public cloud.
Intel and its subsidiary McAfee just unveiled their strategy for the security of [...]
Continue Reading

→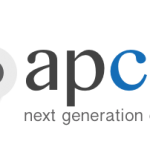 Last February, the person responsible for VMware's Cloud Foundry service, Derek Collison, has left the virtualization giant in order to start his own venture, with the main goal of further improving the service of making platforms. The idea behind his new project is to approach platforms not as tools meant for developers, but as [...]
Continue Reading

→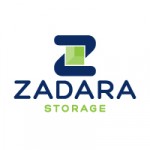 Article by: Nelson Nahum, co-founder and CTO, Zadara Storage
When people talk about cloud storage, they usually refer to storage that is accessible from outside the cloud, to stores files, pictures, and backups. Sometimes referred as object storage, a good example of this type of cloud storage is Amazon S3. In this article, I will [...]
Continue Reading

→

One of the most contentious problems in the IT industry is the fact that applications have always been the driving force behind infrastructure. The advancements in hardware or infrastructure have always been held back or limited by the desire to be backwards compatible; from batch processing to web applications and even LAMP stack, all [...]
Continue Reading

→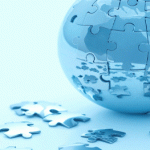 It is no surprise that cloud technologies are changing the way organizations consume technology radically. Cloud computing allows small and medium enterprises to devote more resources to develop its business, using cutting-edge tools and adopt international standards.
Small and mid-sized businesses are excellent candidates for cloud computing service. The reason for this is [...]
Continue Reading

→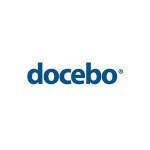 Article written by Claudio Erba, CEO of Docebo.
In recent years, various organizations of different nature have used at least once e-learning as a training method that can respond to a specific need. Although about 50% of the market is actually represented by the U.S., in Europe there are different realities, whose choices  are [...]
Continue Reading

→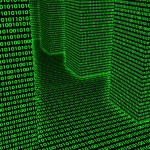 Many vendors talk about SaaS (Software as a Service) as the paradigm of software application. SaaS model has passed the stage of adapting applications to customer relationship management (CRM) and management of human capital (HCM), Business Intelligence and platform and middleware solutions. While all of these areas continue to show high growth potential in [...]
Continue Reading

→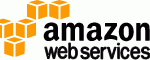 In the recent concluded Amazon Web Services Summit in New York, Dr Werner Vogels, CTO, Amazon provided some insight highlighting how cloud computing particularly public cloud computing will transforms future business market.
Vogels claims seven essential technology transformations will create strong foundations for enterprises to adopt cloud computing. Vogels ideas were well supported by [...]
Continue Reading

→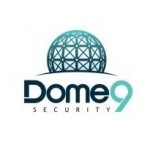 By Dave Meizlik, VP of Marketing and Business Development, Dome9 Security
"Cloud" is one of the most over used and least understood words in technology these days, so it's little surprise that there's so much confusion about its security.  Popular ideas, right or wrong, can gain traction and become accepted truths, so to provide [...]
Continue Reading

→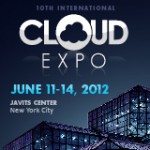 CloudTimes is proud to sponsor one of the key events in Cloud Computing and Big Data this year: Cloud Expo in New York, which now has been extended to focus specifically on Big Data.
A massive 93% of financial decision makers believe that Cloud Computing will be important to [...]
Continue Reading

→
Download Free Whitepapers