Featured Article
MORE FEATURED ARTICLES

McAfee, the Intel security firm, introduced new enhancements to its platform in the cloud during the Cloud Expo 2012 held in New York. McAfee Cloud Security Platform will provide options to ensure the three main channels of traffic information – email, web and identity, in order to ensure data protection in the transition [...]
Continue Reading

→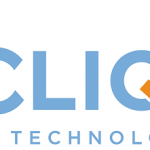 CliQr Technologies launches today with a new cloud platform that empowers existing applications to move to the Cloud. CliQr has been emerging from over one and a half years spent refining its revolutionary cloud application management platform and monitoring the success of early production customers.
CloudCenter is a unique and powerful cloud application [...]
Continue Reading

→

Microsoft and Symantec team up to implement a management solution and disaster recovery in Windows Azure cloud platform.
Symantec said it will expand the availability of Symantec Storage Foundation for Windows and Veritas Volume Replicator high disaster recovery software solution platform in Windows Azure cloud.
The agreement was announced at the recent Microsoft TechEd [...]
Continue Reading

→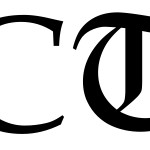 In its recent TechEd conference held in Orlando, Florida last June 4, Microsoft announced that they are already in the process of expanding access to their cloud-based application lifecycle management service, even though the app itself is still in preview mode.
According to the company, anyone can utilize its Team Foundation Service ALM server, [...]
Continue Reading

→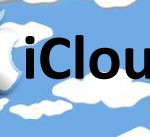 Apple has recently announced that their top end MacBook Pro will no longer come with a hard drive, as the new ones will only contain much faster SSD or Solid State Drives. The announcement heralds one of the most important shifts in the industry trend towards SSD-only systems using cloud-based storage devices.
Of course, [...]
Continue Reading

→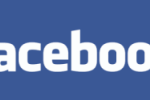 Facebook's gigantic userbase, which is made up of 901 million users, requires an equally huge number of servers, datacenters and assorted storage and networking gear. Such large needs is expected of a company that has enough clout to go toe to toe with Google. However, unlike Google, Facebook has not relied on their own [...]
Continue Reading

→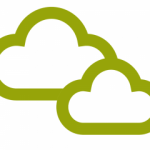 According to the International Working Group on Cloud Computing Resiliency, at least 10 hours yearly has been lost due to cloud services outages. According to the report, downtime is at least 500 hours since 2007 from 13 of the largest cloud computing providers. The number of hours was translated to at least $70 million.
[...]
Continue Reading

→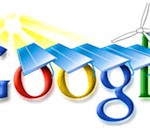 A lot of people are focusing on the security issues of cloud computing that's why they fail to see the probable energy savings it offers. Companies go to the clouds because they want to increase profits by lowering their expenses. However, they fail to see that cloud computing has environmental benefits also. In [...]
Continue Reading

→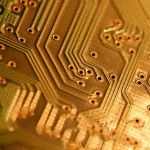 The dominance that Intel's x86 standard is enjoying in the computing market may be in trouble. AMD, ARM, Texas Instruments, and a couple of smaller chip manufacturers have entered a partnership called the Heterogeneous Systems Architecture Foundation (HSAF). HSAF aims to produce a single standardized architecture for low-power computing, while at the same time [...]
Continue Reading

→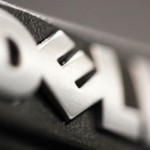 Continuing its strategy of moving beyond the PC, software and services, Dell launched its first service in the cloud infrastructure earlier this year thanks to a partnership with VMware.
Dell announced it is expanding availability of its Dell Cloud with VMware vCloud Datacenter services into Canada and Europe.
The service will be based [...]
Continue Reading

→

SPEC (Standard Performance Evaluation Corporation) plans to use its testing methodology to benchmark cloud deployments. The company is well known in the industry because of its benchmarks on computer systems. It maintains and develops benchmarks which are standardized to evaluate enterprise computing systems. A not-for-profit organization, SPEC recently formed a working group to [...]
Continue Reading

→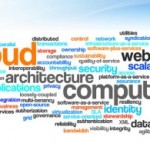 Amazon Web Services and Microsoft, together with Rackspace Hosting, are staging a price war for their services. Amazon started implementing its cloud support plans changes in response to the price slash Microsoft and Rackspace are instituting for their services. Being a leader in Infrastructure-as-a-Service offerings, Amazon holds around 80% of the whole market while [...]
Continue Reading

→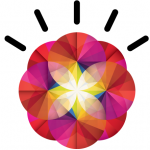 IBM continues its strategy of betting on intelligent computing and announced a wide range of improvements in performance and efficiency of their storage systems and technical systems to deal with Big Data.
IBM announced Smarter Computing, a new strategic approach to design and manage storage infrastructures. The new offering delivers more intelligent, automated [...]
Continue Reading

→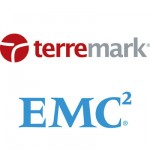 Terremark, a subsidiary of Verizon Communications Inc. and EMC join forces in a strategic global support for clients on cloud computing. This initiative aims to develop and distribute all products and services by cloud optimized storage technologies, backup and replication of EMC.
In this context, Terremark intends to standardize its business on [...]
Continue Reading

→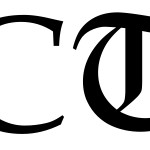 Zynga Taking on AWS as an IaaS Provider
Zynga may be on its way to becoming a serious competitor to Amazon's robust Infrastructure as a Service, since the social network gaming giant will soon sell cloud IaaS to game makers in need of a hosting platform.
Zynga may not be the first company [...]
Continue Reading

→
Download Free Whitepapers