Featured Article
MORE FEATURED ARTICLES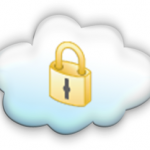 For small business owners, security is the most important concern when it comes to cloud computing.  Here is an infographic by MegaPath Security Services that serves as a resource for small business owners looking to protect themselves from the hacker community that discusses the new security challenges that small businesses should be aware of [...]
Continue Reading

→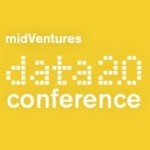 Over 500 executives, entrepreneurs, investors, and thought leaders across business and technology attended the Data 2.0 Summit this week in San Francisco with CloudTimes being a media sponsor at the show.
With over 100 speakers from Microsoft, Google, HP, Salesforce, Data.com, Mozilla and LinkedIn, the Data 2.0 Summit  explored topics [...]
Continue Reading

→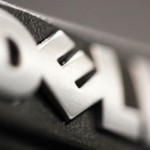 Dell announced on Monday that it has reached a deal to acquire Wyse Technology, a privately held provider of cloud computing and desktop virtualization technologies, for an undisclosed amount.
The deal is the latest in a string of moves by the computer maker to move [...]
Continue Reading

→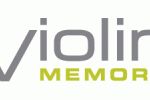 Violin Memory, Inc., today announced $50 million in Series D funding, putting the company at a market value of more than $800 million. Investors include long time partners Toshiba and Juniper Networks in addition to new investors SAP Ventures and Highland Capital, among others. With this latest round, Violin continues to be [...]
Continue Reading

→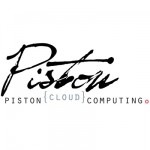 CloudTimes recently visited Piston Cloud's offices in San Francisco and interviewed CEO Joshua McKenty.
Piston Cloud Computing, Inc. is an enterprise OpenStack company. Founded in early 2011 by technical team leads from NASA and Rackspace, PistonCloud's technology is built on OpenStack, the fastest-growing, massively scalable open source cloud framework. The company's core product, Piston Enterprise OSTM (pentOS) is the [...]
Continue Reading

→

As we approach the one year anniversary of the start of the Software-Defined Networking (SDN) movement, there is no doubt the concept has garnered great fanfare with vendors and service providers alike. We recently talked with Sharon Barkai, founder of SDN start-up ConteXtream to discuss the state of software-defined networking.
CT: [...]
Continue Reading

→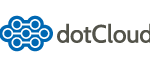 dotCloud is a new kind of PaaS designed for the FullStack Development enabling developers to build, deploy and scale applications in the cloud using virtually any combination of language and database without the need for additional hardware or software.
The San Francisco-based company announced today the immediate availability of support for WebSockets, MongoDB 2.0 [...]
Continue Reading

→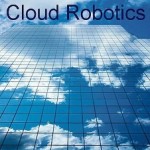 Cloud computing is one of the tech buzzword of the decade, and can be considered another IT revolution since the time the Internet was discovered. The reliable and fast connections have also changed the way people connect and communicate.
The rise of the cloud robotics also known as brain robots may have yet another [...]
Continue Reading

→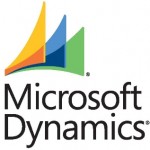 The trend in cloud computing has evolved to include highly dynamic and complex online applications, eBanking on the hybrid cloud and workforce requirements for more portable yet efficient software. In answer to these clamors, Microsoft decided to expand its suite of applications and reinvent their cloud offerings.
To do this, they plan to replace [...]
Continue Reading

→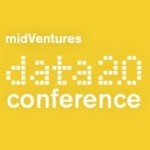 CloudTimes is proud to announce the sponsorship of the upcoming Data 2.0 Summit in San Francisco. The summit will be held on April 3rd, 2012 and is the largest Cloud Data conference in 2012.
Why is the next technology revolution a Data Revolution? Connect to speakers from Microsoft, Yahoo, Salesforce Data.com, Experian, [...]
Continue Reading

→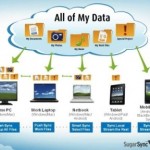 Gartner Special Research team conducted a study to identify how business enterprises plan to thrive in the coming years. Obviously, the cloud had significantly influenced how business strategies are done and how customer needs are met. Gartner released two reports that looked into the cloud computing trends; entitled, "The New PC Era: The Personal [...]
Continue Reading

→

CloudTimes is pleased to be supporting the Cloud Analytics Summit which will provide an executive forum for corporate decision-makers to learn about the latest Cloud-based business intelligence (BI) and analytics solutions and strategies that can help them harness their 'Big Data' sources and integrate their systems and applications into a more productive enterprise-wide resource to achieve their corporate [...]
Continue Reading

→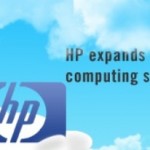 Amazon may well have a new rival on its cloud computing services because Hewlett-Packard announced recently that they will be moving towards that same direction soon.
Senior vice president and general manager of HP's cloud services, Zorawar "Biri" Singh said that NYSE: HPQ plans to market a more business friendly with more service features [...]
Continue Reading

→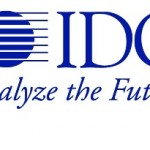 IT experts around the world have almost the same predictions that cloud computing will continue to create thousands of jobs in the coming years. A research study was commissioned by Microsoft, which was conducted by IDC in India, Canada and South Africa to determine how many jobs will be available in these regions by [...]
Continue Reading

→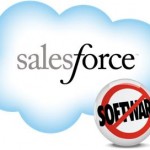 During his speech this morning at Cloudforce in San Francisco, Salesforce.com CEO and chairman Marc Benioff stated that the social revolution has created a social divide.
"The reason why the social revolution is different is because it's bleeding into our society," Benioff said, noting how sites like Twitter and Facebook played [...]
Continue Reading

→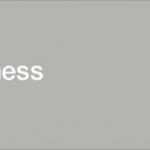 The statement to work on the cloud may previously mean to daydream or to fantasize over something. This may have worked for creative jobs like writing and designing, but today to work on the cloud has a whole new meaning. In fact, a latest survey released by IBM stated that more and more companies [...]
Continue Reading

→
Download Free Whitepapers