Featured Article
MORE FEATURED ARTICLES

Citrix Systems announced last week the launch of CloudStack software to the Apache Software Foundation. This makes them the first legitimate alternative to OpenStack. The creation of Citrix was actually inspired when OpenStack failed to work with Citrix's system. After exhausting all strategies, they decided that a defection is the best next step.
They [...]
Continue Reading

→

Although the potential of cloud computing is impressive, the scope and depth of impact and the level of acceptance over time are uncertain and require frequent revisions of the strategy being taken by the company in each case.
In this sense, Gartner has identified five trends of cloud computing that is accelerating and can [...]
Continue Reading

→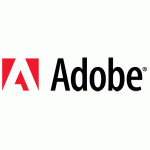 Cloud computing is spreading in recent years with a massive dose of apps that allow users to always have files and data and making mobility and working outside the office a possibility without many compromises.
Adobe Systems Incorporated has not been an exception and thus launched the Creative Cloud. Adobe has announced that it [...]
Continue Reading

→

By Larry Warnock, CEO of Gazzang
I'm not a politician. Not even close. But if I could put some laws in place for big data security, I would. I'm a CEO, a husband and a father. And while the benefits of big data are impressive, the risks of unsecured data scare me to no [...]
Continue Reading

→

VMware, the global leader in cloud infrastructure and virtualization, on Monday announced the formation of VMware Accelerate Advisory Service, a group of former intelligence officers (CIOs), chief technology officers (CTOs) and industry consultants, aimed at business executives and IT Senior Business in order to deepen their knowledge about how cloud computing can provide added [...]
Continue Reading

→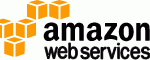 CloudSearch, a new product by Amazon Web Services (AWS), offers integration of highly scalable and fully managed search functionality in their software applications. It uses the same A9 technology which runs Amazon.com's search. In order to use the new functionality, IT staff needs to create a search domain as well as upload the data [...]
Continue Reading

→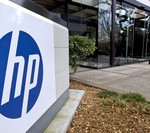 Hewlett-Packard is continuing to challenge Amazon in the public cloud domain. It has launched its own public cloud service which takes advantage of its own datacenters. HP's Converged Cloud is similar to Amazon's Web Services (we reported earlier). Beginning May 10, Converged Cloud will be offering on-demand virtual machines and instances where customers [...]
Continue Reading

→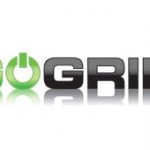 Infrastructure as a Service (IaaS) firm GoGrid along with managed hosting company Sungard, announced the general availability of Big Data solutions based on Hadoop technology. The big data services are designed to handle high-performance analytic jobs while leveraging open source data solutions such as Hadoop.
According to the company, this solution enables customers to [...]
Continue Reading

→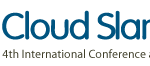 Cloud Slam 2012 will be held from May 30 to June 1 at the South San Francisco Conference Center in San Francisco, California. It is the fourth international exhibition and conference for cloud computing enthusiasts around the world. The event provides a venue for the discussion of the latest innovations and trends in cloud [...]
Continue Reading

→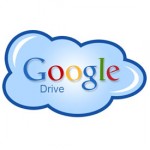 While rumors of its arrival have been getting stronger and stronger, Google Drive seems to be finally about to arrive and to be released next week probably on April 24/25 and will offer 5 GB of storage for free accounts. The launch date for next week is not yet confirmed, but details seem now [...]
Continue Reading

→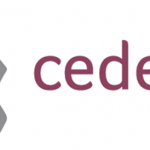 Cedexis launched today their unique CDN and Cloud performance reporting tool: "Which Cloud and/or CDN shall I chose for better delivery of my content and applications in a specific country?"
It's a question all IT decision-makers ask themselves. To start answering it, Cedexis proposes a new data visualization interface available on: http://www.cedexis.com/country-reports/
Every [...]
Continue Reading

→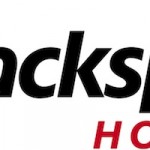 Rackspace Hosting, one of the contenders in the fight to take on Amazon Web Services division and Citrix as the dominant public cloud provider and a co-founder of OpenStack, announced the launch of world's first large scale next generation cloud based products powered by OpenStack technology. The new offerings feature enhanced cloud solutions such [...]
Continue Reading

→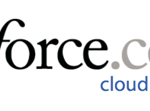 IT departments are struggling to adapt to new economic realities and a rapidly changing technology environment that includes fundamental shifts in mobile, social, and cloud computing technologies.
The lingering effects of the downturn marked by flat-to-negative IT budgets are forcing IT departments to reassess and more accurately measure the real business value [...]
Continue Reading

→

HP today announced the launch of the HP Converged Cloud, which promises to create, manage and secure hybrid cloud environments. The initiative is the part of HP's operational change plans recently put by CEO Meg Whitman.
Designed for the enterprise and termed as the first industry strategy and portfolio based cloud solution on a [...]
Continue Reading

→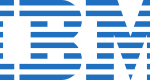 In today's increasingly instrumented and interconnected world, business leaders are seeking ways to leverage strategies that optimize growth, improve agility, driver higher-value customer relationships and lead to increased revenue. Many see cloud as the answer. In fact, a recent IBM Institute for Business Value study found that 90 percent of organizations expect to adopt or substantially [...]
Continue Reading

→

Cloud storage is one of the many ways that organizations are leveraging cloud services today. With public and private cloud storage available from a number of well-known providers such as Amazon, AT&T, Nirvanix, RackSpace, Google, HP and OpenStack, and cloud storage gateway technologies enabling instant integration of cloud storage into existing IT storage environments, [...]
Continue Reading

→
Download Free Whitepapers