Featured Article
MORE FEATURED ARTICLES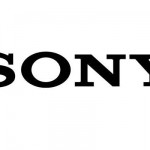 Sony took the wraps off two new Android smartphones in Barcelona last night – the first major devices from the vendor since it bought out Ericsson and took full control of the handset business. Now simply branded as 'Sony,' the Xperia P, Xperia U and the previously-announced Xperia S form part of the firm's [...]
Continue Reading

→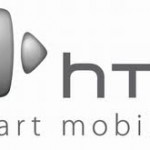 HTC announced its One smartphone portfolio tonight, refreshing its premium line with a trio of Android 4.0 (Ice Cream Sandwich) powered devices. The smartphone vendor is looking to regain some momentum after a tough fourth quarter, as its current handset portfolio shows signs of age.
Fabian Nappenbach, director of Product Marketing, EMEA, for the [...]
Continue Reading

→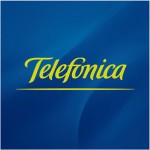 Tagged Open Web Devices, the intention is to create a phone architecture that relies entirely on web technology, with all of the device capabilities including calling, messaging, browsing and games developed using HTML5 and executed via the Firefox web browser.
The partners are also planning to evolve the HTML5 standard to add new interfaces [...]
Continue Reading

→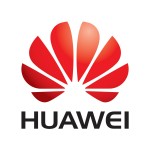 Huawei has officially announced the World's fastest smartphone, the Ascend D quad. The quad-core smartphone runs on the Android 4.0 operating system and Huawei's proprietary power management system. Boasting the most compact design among 4.5-inch smartphones, the Ascend D quad provides up to 30 per cent in energy savings.
"We've listened to people's top demands [...]
Continue Reading

→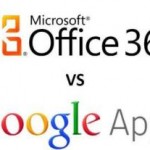 The initial catalogue for the G-Cloud CloudStore has both cloud giant names Google and Microsoft included on its primary list. This comes as no surprise, but what is curious to know is whether the battle between these two giants will have a round two in the UK region.
The initial catalogue has Google registered [...]
Continue Reading

→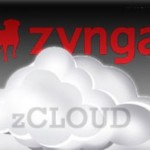 Zynga has made significant contributions on the online gaming industry with its popular games such as CastleVille, Mafia Wars and Farmville. These games were initially dependent on Amazon Web Services servers (Amazon EC2) that host player's game activities, since it required more storage and speed in 2009. Recent developments, however, took place as Zynga [...]
Continue Reading

→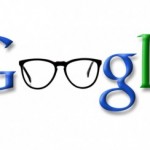 Soon there will be no need to check your smartphone for information while you're on the move since Google is developing a pair of glasses that will be able to stream information to the eyeballs in real time!
Several sources familiar with the project said the glasses will go on sale to the public [...]
Continue Reading

→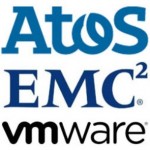 EMC, a giant data storage company in Hopkinton; VMWare, a cloud computing trendsetter and Atos, a French technology services enterprise will join forces to strategically plan the cloud computing framework in Europe. The result of the alliance will be the birth of another cloud computing company called the Canopy. Canopy is expected to operate [...]
Continue Reading

→

How do Oracle and Microsoft SQL Server database platforms compare on reliability, scalability and cost?
An enterprise application like enterprise resources planning (ERP) or enterprise asset management (EAM) is comprised of multiple technologies layers, but during a software selection process it is the database layer that can be the subject of some of the [...]
Continue Reading

→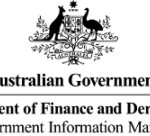 The Australian government released their guidelines on their venture with cloud computing after several months of brainstorming. This was released on the Australian Government Information Management Office (AGIMO) blog, which was posted a few days ago. In the blog, AGIMO discussed the significant advantages of migrating to cloud computing. Cloud computing as the post [...]
Continue Reading

→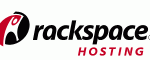 Rackspace Hosting Inc., the biggest competitor to Amazon.com Inc. in the market for Web-based data centers, rose 9.5 percent in early trading after sales and profit topped analysts' estimates.
The company earned $25 million, or 18 cents per share, on revenue of $283.3 million. Analysts had expected a profit of 15 cents per share [...]
Continue Reading

→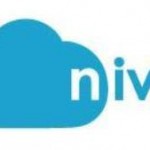 US Technology Company AEC Partners and Videocon have placed their combined investment funding of $21 million for Nivio, a Palo Alto cloud computing company.
Nivio is expected to use this funding to leverage their cloud services in Europe, India, Australia and West Asia. These services will provide cloud solutions for individuals, small and medium [...]
Continue Reading

→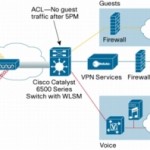 Craig Huitema of Cisco has an interesting viewpoint on the future of technology where the key elements include network virtualization and network switches. Cisco has put all efforts on their product and service updates plus enhancements particularly with its Catalyst network switches and Nexus.
Huitema said business enterprises are faced with the challenge of [...]
Continue Reading

→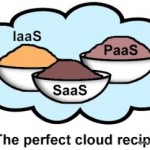 Platform as a service (PaaS) remains to be the core element of cloud computing in any personal or business solutions. Any changes, therefore, to its make up will definitely affect cloud vendors and users according to the research analyst Gartner.
Vice president and Gartner analyst, Yefim Natis said, "With large and growing vendor investment [...]
Continue Reading

→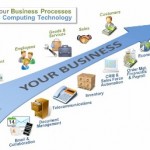 Modern businesses used to operate their own technology infrastructure with the help of IT experts who manage in-house data center, security protocol and other complex business IT solutions. Today, however, that trend is shifting towards a new paradigm on cloud computing. The new technology improvements rapidly demand that businesses keep abreast with the development [...]
Continue Reading

→
Download Free Whitepapers