Featured Article
MORE FEATURED ARTICLES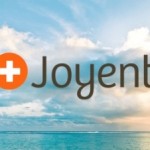 Joyent recently bagged $85 million of funding from several investors headed by major participant's Accelero Capital and Weather Investment II Group. Other funding are also expected from Telefonica Digital plus existing support from Intel Capital, Liberty Global, Epic Ventures, El Dorado Ventures and Greycroft Partners.
The series of funding will leverage Joyent's public cloud [...]
Continue Reading

→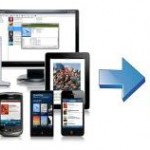 Cisco recently presented the result of a global survey conducted in 2011 on the perception of IT managers on the significance of enterprise presence of the tablet-mobile devices.  Cisco partnered with Redshift Research to do the study on 1500 IT manager and executive respondents from the US, UK, Canada, France, Spain and Germany. They [...]
Continue Reading

→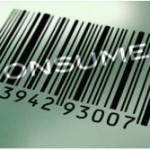 Businesses are nearly reaching IT tipping point as businesses and enterprises become dependent with workers and staff from the cloud and mobile platforms. The cloud and mobile business solutions are clearly making great waves that are way beyond expectations and what business owners have expected. The bigger question to ask is where traditional IT [...]
Continue Reading

→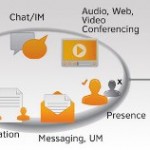 AT&T recently announced its new cloud computing solutions that will help enterprises to unify their communications systems. This is done through an entirely cloud-based platform, meaning there will be no need for an in-house software or hardware to do the task.
AT&T's unified communications (UC) will leverage any business in terms of productivity, ease [...]
Continue Reading

→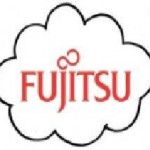 Fujitsu currently launched its ValueCENTER(TM) gift card cloud management technology. The release of this ValueCENTER card will provide cloud solutions to gift cards and other stored value cards, plus this software will seamlessly integrate with on-premise and hosted enterprise systems through Fujitsu Hybrid Cloud Services for Windows Azure. This move will benefit consumers for [...]
Continue Reading

→

Salesforce.com announced recently that the former US Federal Government author and CIO of the Cloud-First policy, Vivek Kundra has joined the company as Executive Vice President to leverage their cloud social enterprise. Kundra is a popular figure in the IT technology and has been coined as an enterprise innovator.
Kundra's track record as CIO [...]
Continue Reading

→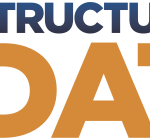 CloudTimes is proud to announce the sponsorship of the upcoming GigaOM Structure:Data conference in New York in March 2012.
Making Big Data Work For You
Are you sitting on unmined gold? As the volume of enterprise data created has moved past terabytes and into the petabyte scale, companies need to determine the best [...]
Continue Reading

→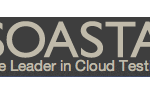 Performance testing company SOASTA is extending its cloud testing platform to mobile devices.
On Monday, the Mountain View. Calif.-based company plans to update its CloudTest Platform to enable automated mobile application testing and analysis. TouchTest – a testing tool that captures all user actions and gestures such as tap, type, swipe, two finger, pinch, pan — whatever [...]
Continue Reading

→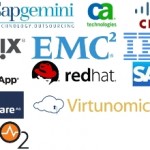 Cisco, EMC, IBM and TOSCA recently communicated their support to back up setting the standard and specifications for hybrid cloud portability. This is to stand true to cloud's promise of ease of access and portability in service migration from one cloud provider to another. There are, however, obstacles to face with this set up [...]
Continue Reading

→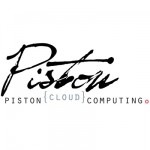 OpenStack OS developer Piston Cloud Computing announced on Wednesday that it has launched its Piston Enterprise operating system, pentOS, to the general public.
OpenStack is the fastest-growing open source project in the world, with over 2,321 contributors and 147 participating companies including Rackspace, NASA, Citrix, Intel, Cisco, AT&T, Arista Networks, Microsoft and Dell. OpenStack [...]
Continue Reading

→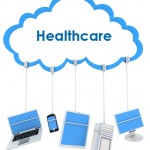 KLAS recently conducted a survey of small clinics and hospitals and surprisingly found that 55% are already using cloud-based apps. It was from their storage, clinical applications, e-mail, communication systems and file or picture archiving. About 25% of the respondents said that they are already using remotely accessed health records.
58% of the respondents [...]
Continue Reading

→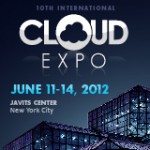 CloudTimes is proud to announce the sponsorship of the upcoming Cloud Expo in New York in June 2012.
Globally, cloud computing is on course to become $120BN market.
The surest way to get yourself and your company fully "Cloud-ready" is by attending Cloud Expo New York – being held June 11-14, 2012, [...]
Continue Reading

→

Oracle mounted on its Big Data, Hadoop last October, this was after everyone thought that Larry Ellison, CEO will announce their roll up of their open-source elephant. It turned out, however, that everyone's assumptions were wrong.
The truth is, Oracle had made an OEM agreement with Cloudera, the largest commercial Big Data appliance reducer [...]
Continue Reading

→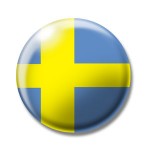 Sweden's mobile and telecommunications leaders showcase the latest in mobile data, wireless connectivity, user experience and rich content at Mobile World Congress 2012
The Swedish Pavilion (Hall 2, stand 2F13) brings together cutting-edge technology solutions and innovative companies from Sweden at the Mobile World Congress, February 27 to March 1, 2012 in [...]
Continue Reading

→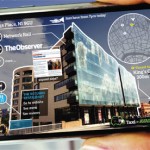 Mobile is redefined at the Mobile World Congress in Barcelona. Mobile has become far more then a mere communication device. Mobiles serve as our books, health monitors, payment transfer devices, social connectors and tour guides.
Augmented reality will be a key topic at the MWC. The organizers invite to explore the Mobile World Congress [...]
Continue Reading

→
Download Free Whitepapers
Upcoming Events

December 4, 2013 –
December 5, 2013 (All Day)

December 4, 2013 –
December 5, 2013 (All Day)

February 19, 2014 –
February 21, 2014 (All Day)

February 24, 2014 –
February 27, 2014 (All Day)

February 24, 2014 –
February 26, 2014 (All Day)

CHANNELS
Upcoming Events

December 4, 2013 –
December 5, 2013 (All Day)

December 4, 2013 –
December 5, 2013 (All Day)

February 19, 2014 –
February 21, 2014 (All Day)

February 24, 2014 –
February 27, 2014 (All Day)

February 24, 2014 –
February 26, 2014 (All Day)

CHANNELS