Featured Article
MORE FEATURED ARTICLES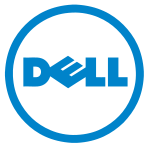 Small and medium businesses are increasingly challenged to provide comprehensive security for their mobile infrastructures without sacrificing the productivity it was designed for in the first place. For many, the problem is not so much about understanding the primary security issues, such as prevention, detection and response, but rather how to provide that type [...]
Continue Reading

→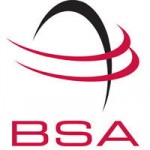 The Business Software Alliance (BSA) recently released a report last February 22 that stated cloud computing may be restrained in the European region. This is as the European Union (EU) data protection laws threaten to curtail the cloud once it is approved.
European commissioner for Justice Viviane Reding authored the proposed data protection law [...]
Continue Reading

→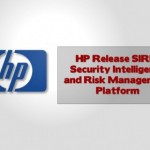 Hewlett-Packard (HP) rolled out its new security products at the last RSA Conference, which included a new risk management tool to assess IT assets, threats and operations to speed up remediation actions. The new Security Intelligence and Risk Management (SIRM) platform will serve as baseline information for IT people to gauge [...]
Continue Reading

→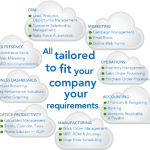 Cloud computing has been making great waves, since it started and it continues to do so for most industries. Companies, therefore, have no option, but to test the waters and see how they can benefit in this new platform. Companies have an option to integrate their old system with the cloud or if they [...]
Continue Reading

→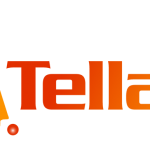 By Jesus Rodriguez, Tellago, Inc  and Tellago Studios, Inc
Enterprise mobility is, arguably, the most important trend in today's enterprise IT. The ability to enable enterprise business capabilities through mobile devices is an essential element of the modern enterprise. Almost ironically, despite being a technology trend called to modernize the traditional enterprise, most companies [...]
Continue Reading

→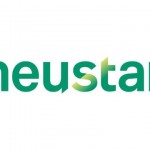 Quick interview with Jean Foster, VP Marketing of Neustar.
Discussion about Neustar's Intelligent Cloud solution which enables the delivery of mobile services across operator networks. Also, mobile service provider can enhance the service with additional opt-in context for the subscriber.
Interview led by Martin Tantow, Editor-in-Chief, CloudTimes.
Continue Reading

→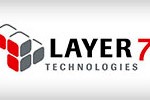 Quick interview with Dimitri Sirota, VP Marketing & Alliances of Layer 7 about their API management portal and future strategy.
Discussion about how mobile is changing the needs of communication companies across the globe. While enterprise customers and service providers have very different wants and needs, they both share a [...]
Continue Reading

→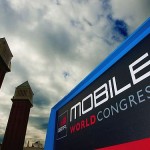 Executives from Juniper Networks and ZTE discussed last week at the Mobile World Congress in Barcelona the way in which networks are evolving in the face of changing customer demands, highlighting approaches operators can take to support growth in new services while offsetting flatness in legacy businesses.
Speaking in this morning's keynote, Kevin Johnson, [...]
Continue Reading

→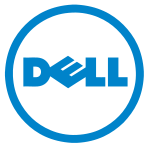 Since the emergence of the personal computer, IT managers have had to navigate through a computing and communications landscape where business and consumer technologies have intersected. Sometimes those intersections produce benefits for all involved; other times they result in destructive collisions.
For better or worse, consumer products and technologies today are exerting more influence [...]
Continue Reading

→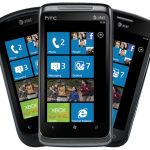 The CEOs of Nokia, HTC and Foursquare debated what the future holds for Windows Phone at the MWC Congress today, with all expressing support for the platform – to differing degrees.
"What we're seeing is a very, very steady growth and adoption," said Stephen Elop, Nokia's CEO, who shocked the mobile industry a year [...]
Continue Reading

→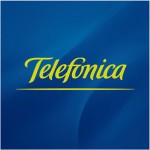 Operators will be able to expand into new areas as connected devices become increasingly central to people's lives – but they need to be agile in order to exploit these opportunities, warns Telefonica Digital director of global partners and devices, Steve Alder.
Alder, who spoke in the 'Consumer Devices: Riding the Next Wave of [...]
Continue Reading

→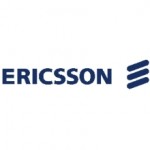 Hans Vestberg, CEO of number one infrastructure vendor Ericsson, used his Mobile World Live keynote tonight to outline the importance of technology in enabling the "networked society."
In a presentation which was rich with visual concepts of a connected future, Vestberg described progress in the industry in recent years as "mind boggling." The executive noted that [...]
Continue Reading

→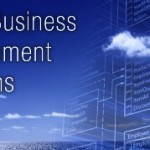 Cloud computing if used appropriately can clearly define objectives, efficiently implement business strategies and effectively address challenges. All these can be acquired without having to worry too much on cost because cloud computing in its diversity has fair value for what it's worth.
In addition to these features, cloud computing can increase a company's [...]
Continue Reading

→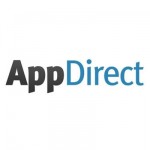 The cloud service marketplace and management platform, AppDirect, announced today the launch of the AppDirect Marketplace Manager. Since launching its first marketplace in late 2010, AppDirect has experienced record growth in customer reach, and has added high-profile apps such as New Relic, SendGrid and Google Apps to its syndication network. AppDirect's new Marketplace Manager [...]
Continue Reading

→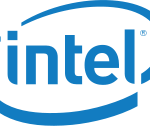 Paul Otellini, chief executive of Intel, the world's largest semiconductor company, chose Mobile World Congress to announce a string of new partnerships for the Medfield platform, aimed at the mobile device market.
In addition to Orange, which unveiled Europe's first Intel-powered smartphone on Monday using the Atom Z2460 chip, Otellini announced deals with Visa [...]
Continue Reading

→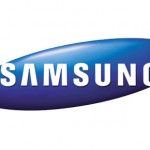 Samsung has set out its long-term goal for LTE, saying its target is to be one of the top three global infrastructure vendors in this market in 2013. By 2015 the Korean vendor is targeting a top three spot within the entire mobile infrastructure market, now that it has finally added GSM to its [...]
Continue Reading

→
Download Free Whitepapers