Featured Article
MORE FEATURED ARTICLES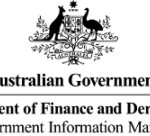 The Australian government released their guidelines on their venture with cloud computing after several months of brainstorming. This was released on the Australian Government Information Management Office (AGIMO) blog, which was posted a few days ago. In the blog, AGIMO discussed the significant advantages of migrating to cloud computing. Cloud computing as the post [...]
Continue Reading

→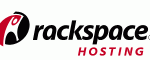 Rackspace Hosting Inc., the biggest competitor to Amazon.com Inc. in the market for Web-based data centers, rose 9.5 percent in early trading after sales and profit topped analysts' estimates.
The company earned $25 million, or 18 cents per share, on revenue of $283.3 million. Analysts had expected a profit of 15 cents per share [...]
Continue Reading

→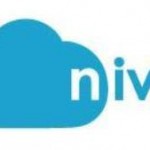 US Technology Company AEC Partners and Videocon have placed their combined investment funding of $21 million for Nivio, a Palo Alto cloud computing company.
Nivio is expected to use this funding to leverage their cloud services in Europe, India, Australia and West Asia. These services will provide cloud solutions for individuals, small and medium [...]
Continue Reading

→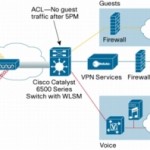 Craig Huitema of Cisco has an interesting viewpoint on the future of technology where the key elements include network virtualization and network switches. Cisco has put all efforts on their product and service updates plus enhancements particularly with its Catalyst network switches and Nexus.
Huitema said business enterprises are faced with the challenge of [...]
Continue Reading

→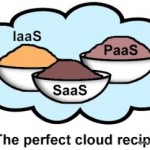 Platform as a service (PaaS) remains to be the core element of cloud computing in any personal or business solutions. Any changes, therefore, to its make up will definitely affect cloud vendors and users according to the research analyst Gartner.
Vice president and Gartner analyst, Yefim Natis said, "With large and growing vendor investment [...]
Continue Reading

→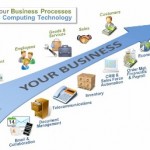 Modern businesses used to operate their own technology infrastructure with the help of IT experts who manage in-house data center, security protocol and other complex business IT solutions. Today, however, that trend is shifting towards a new paradigm on cloud computing. The new technology improvements rapidly demand that businesses keep abreast with the development [...]
Continue Reading

→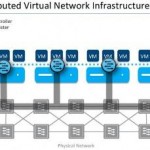 Nicira is a new startup that is making great waves in the cloud computing industry. Everyone seems to be impressed with its networking virtualization solutions and is waiting to see who will next buy its software.  To date, among the users of its Network Virtualization Platform include eBay, AT&T, NTT, Rackspace and Fidelity Investments.
[...]
Continue Reading

→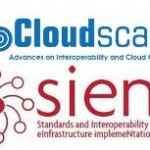 Cloud computing is taking a pace that is faster than anyone in the IT industry has ever imagined. That is why it now requires quicker issue response time and flexible options to handle new opportunities and manage adoption issues.
In the IT industry, what turn out to be successful are enterprises that are able [...]
Continue Reading

→
independenceIT was recently chosen to boost cloud computing services for customers in New Zealand and Australia. They were tasked to deliver both custom and cloud applications; this was recently announced at the last MSPWorld 2012. Australian Cloud and New Zealand Kiwi Cloud chose independenceIT for their complete Total Freedom (TM) workspace. Both IT solutions [...]
Continue Reading

→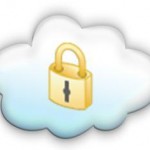 A recent report from Apple stated that about 85 million users have registered and signed up for the iCloud services. It is, as they put it, a positive indication that more computer users are ready and happy to migrate and store their documents and music, personal files and pictures to the public cloud.
Apple's [...]
Continue Reading

→

HP recently announced a broad-based cloud initiative to address the rapidly evolving cloud-computing market opportunity across multiple markets: servers, storage, networking, software and services. It is a nuanced strategy that addresses direct sales of products and services to customers for cloud installations; indirect sales through channel partners; and partnerships with — and sales to [...]
Continue Reading

→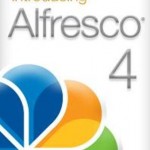 Alfresco prepares for the cloud through its Alfresco Enterprise 4.0, which will be the platform to run its content management software (CMS) in open-source. The release of Alfresco Enterprise 4.0 will allow the enterprise the ability to handle multiple clients at the same time and to allow them to improve their CMS services. This [...]
Continue Reading

→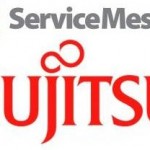 Fujitzu and ServiceMesh announced their partnership that is expected to bring together more enterprises from the public and private cloud. The partnership will open doors for ServiceMesh customers allowing them access to the global cloud platform of Fujitzu. Through this move, customers will now have access to building their own hybrid cloud at a [...]
Continue Reading

→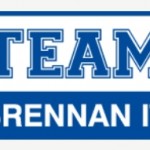 Australia's leading cloud platform, Brennan IT is completing its cloud portfolio and it recently announced that it will include Microsoft's Hyper-V in the 2012 package. This is as they predicted that 15% of their cloud users will be running on Microsoft Hyper-V. The company sees Microsoft Hyper-V as the key ingredient to boost their [...]
Continue Reading

→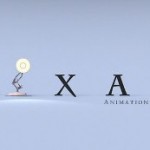 One of the best features of cloud computing is its ability to summon other compute-based business services. Cloud computing effectively allows enterprises to decide on acquisition and deployment cloud facilities. It provides them control over peak migration and requirement loads from consumers. This allows them to plan ahead the workload distribution requirements plus the [...]
Continue Reading

→
Download Free Whitepapers