Featured Article
MORE FEATURED ARTICLES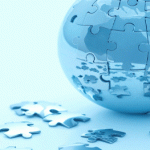 It is no surprise that cloud technologies are changing the way organizations consume technology radically. Cloud computing allows small and medium enterprises to devote more resources to develop its business, using cutting-edge tools and adopt international standards.
Small and mid-sized businesses are excellent candidates for cloud computing service. The reason for this is [...]
Continue Reading

→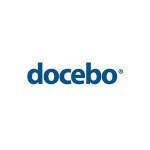 Article written by Claudio Erba, CEO of Docebo.
In recent years, various organizations of different nature have used at least once e-learning as a training method that can respond to a specific need. Although about 50% of the market is actually represented by the U.S., in Europe there are different realities, whose choices  are [...]
Continue Reading

→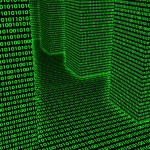 Many vendors talk about SaaS (Software as a Service) as the paradigm of software application. SaaS model has passed the stage of adapting applications to customer relationship management (CRM) and management of human capital (HCM), Business Intelligence and platform and middleware solutions. While all of these areas continue to show high growth potential in [...]
Continue Reading

→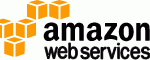 In the recent concluded Amazon Web Services Summit in New York, Dr Werner Vogels, CTO, Amazon provided some insight highlighting how cloud computing particularly public cloud computing will transforms future business market.
Vogels claims seven essential technology transformations will create strong foundations for enterprises to adopt cloud computing. Vogels ideas were well supported by [...]
Continue Reading

→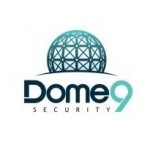 By Dave Meizlik, VP of Marketing and Business Development, Dome9 Security
"Cloud" is one of the most over used and least understood words in technology these days, so it's little surprise that there's so much confusion about its security.  Popular ideas, right or wrong, can gain traction and become accepted truths, so to provide [...]
Continue Reading

→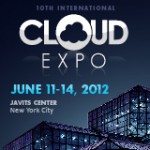 CloudTimes is proud to sponsor one of the key events in Cloud Computing and Big Data this year: Cloud Expo in New York, which now has been extended to focus specifically on Big Data.
A massive 93% of financial decision makers believe that Cloud Computing will be important to [...]
Continue Reading

→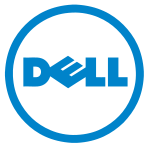 The Gartner Executive Programs (EXP) survey shows that CIOs' top two technology priorities are implementing virtualization and cloud computing technologies to reduce capital expenditures (CAPEX) and operating expenditures (OPEX) and increase agility and flexibility. Two-thirds of organizations have virtualized 50% or less of their infrastructure, and 29% say the primary roadblock is the lack [...]
Continue Reading

→

Microsoft is all set to offer some $60,000 worth of free cloud services to a select group of small-time software businesses. The BizSpark Plus initiative will be offering the free service in order to hasten the early stage startups' success. According to Clifford de With, Microsoft South Africa platform lead and developer, the said [...]
Continue Reading

→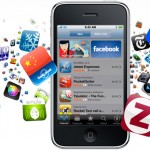 The network solutions company, Juniper, is anticipating 60 percent growth in the next couple of years due to its cloud computing strategy and focus on telecommunications service providers.
Juniper knows that internet users will start looking past devices, gadgets or hardware. Focus will be on services and gadgets will have to "learn" how to [...]
Continue Reading

→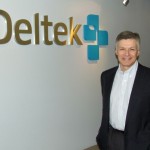 In a recent report by Deltek, Inc. about the Federal Cloud Computing Services Market, 2012-2017: "GovWin IQ" claimed that federal government agencies are tapping into the Cloud due to the cost savings cloud computing is offering. These government agencies also recognize that they need to streamline their IT environments as well as sunset their legacy [...]
Continue Reading

→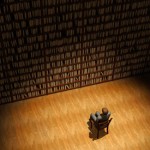 Cloud Computing and Big Data have been the hope and challenge for many companies. Companies believe that the cloud holds all the answers to their data problems. The idea is to utilize and maximize the unlimited scalability of the public cloud for corporate needs resulting to more cost-efficient and more elastic solutions.
Like most [...]
Continue Reading

→

Article written by Jason Currill, CEO of Ospero.
When SaaS first emerged in the early 90s, businesses and consumers alike dreamed of a world where the capex for software no longer cost anywhere between a few thousand and up to several millions of dollars, and new releases made their purchase obsolete in a few [...]
Continue Reading

→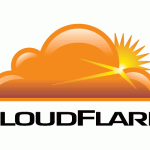 CloudFlare has been around for more than two years and the adaptation rate is impressive. They claim that more than 450 million users pass through CloudFlare and they want to continue growing. Essentially, their vision is to clean up the web. They want to get rid of spams and make the web faster.
[...]
Continue Reading

→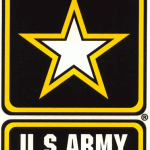 For better gathering of intelligence in Afghanistan, the Army of the United States of America, in partnership with some companies in Wisconsin, is tapping the cloud computing services. The Army has awarded the $19.5M contract to Lockheed Martin Corp. for the computer services. The cloud will be used to remotely process, manage, and store [...]
Continue Reading

→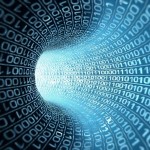 Logicworks, a leading provider of cloud computing and managed hosting service, and GigaOm, released the results of their recently completed survey, "Deploying Big Data 2012: Strategies for IT Departments."
The survey which was conducted by Logicworks and compiled and executed by GigaOm Pro, the research firm of GigaOm, reveals nearly 50 percent [...]
Continue Reading

→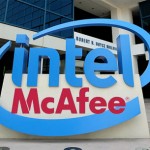 Last week, Intel and McAfee announced that that they will be coming up with a wide, fresh, secure cloud computing initiative geared towards business entities which may have doubts regarding their cloud adoption because of sensitive data and compliance issues. In 2010, Intel acquired McAfee for $7.68B.
According to Jason Waxman, Intel's Cloud Infrastructure [...]
Continue Reading

→
Download Free Whitepapers