Featured Article
MORE FEATURED ARTICLES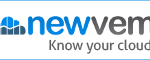 Cloud Analytics company, Newvem, has announced $4 Million in Series A Funding today. Newvem enhances cloud usage effectiveness through data analytics. Newvem's KnowYourCloud Analytics service analyses, reveals and recommends insights on Amazon AWS Cloud usage.  The company's new round of funding was led by Greylock Partners with participation from Index Ventures and Eric [...]
Continue Reading

→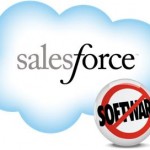 US Government particularly US Federal agencies are one of the largest IT consumers in the world. Many of the federal, state and local government agencies use services from IT vendors that are compliant to Federal Information Security Management Act (FISMA) requirements. IT vendors such as IBM, Google, Microsoft, Amazon and others wanting a larger [...]
Continue Reading

→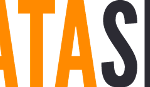 Over 350 people attended the Under The Radar conference and watched over thirty bleeding-edge startups tell their stories and showcase their technology. We had the chance to meet with Rob Bailey from DataSift at the show. Rob shared some great insights on "data on demand" and what DataSift makes a powerful and [...]
Continue Reading

→

AMD has decided to consolidate its data centers offering by partnering with its longtime partner Hewlett-Packard. HP will help cut the infrastructure of AMD, while increasing network capacity and performance.
The first step is to reduce the number of data centers. AMD currently has twelve data centers down from eighteen in 2009. The company [...]
Continue Reading

→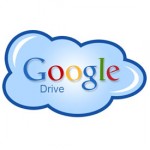 There has been a lot of confusion when Google unveiled its Google Drive service. (CloudTimes was one of the first to announce its launch.) As the company convinces the public to try its new offering, there have been concerns about the underlying terms and conditions. The current understanding of these terms means that [...]
Continue Reading

→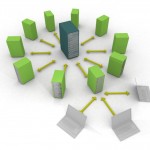 It is true that cloud computing makes big promises, but it also introduces new risks. The first is the control of data, which are now among suppliers. The second, more specific is free software.
Independent Software Vendors (ISV) applications hosted in accordance with the software-as-a-service (SaaS) model include [...]
Continue Reading

→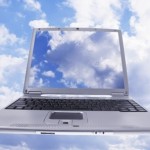 And here is thy corporate future… two years from now, personal computer will take a back seat. The personal cloud will be the new sun of the corporate solar system. It will be the everyone's most important possession… which is strange because it's not tangible. That, however, is beside the point.  Gartner's scientific crystal [...]
Continue Reading

→

Citrix Systems announced last week the launch of CloudStack software to the Apache Software Foundation. This makes them the first legitimate alternative to OpenStack. The creation of Citrix was actually inspired when OpenStack failed to work with Citrix's system. After exhausting all strategies, they decided that a defection is the best next step.
They [...]
Continue Reading

→

Although the potential of cloud computing is impressive, the scope and depth of impact and the level of acceptance over time are uncertain and require frequent revisions of the strategy being taken by the company in each case.
In this sense, Gartner has identified five trends of cloud computing that is accelerating and can [...]
Continue Reading

→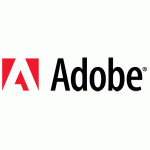 Cloud computing is spreading in recent years with a massive dose of apps that allow users to always have files and data and making mobility and working outside the office a possibility without many compromises.
Adobe Systems Incorporated has not been an exception and thus launched the Creative Cloud. Adobe has announced that it [...]
Continue Reading

→

By Larry Warnock, CEO of Gazzang
I'm not a politician. Not even close. But if I could put some laws in place for big data security, I would. I'm a CEO, a husband and a father. And while the benefits of big data are impressive, the risks of unsecured data scare me to no [...]
Continue Reading

→

VMware, the global leader in cloud infrastructure and virtualization, on Monday announced the formation of VMware Accelerate Advisory Service, a group of former intelligence officers (CIOs), chief technology officers (CTOs) and industry consultants, aimed at business executives and IT Senior Business in order to deepen their knowledge about how cloud computing can provide added [...]
Continue Reading

→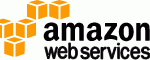 CloudSearch, a new product by Amazon Web Services (AWS), offers integration of highly scalable and fully managed search functionality in their software applications. It uses the same A9 technology which runs Amazon.com's search. In order to use the new functionality, IT staff needs to create a search domain as well as upload the data [...]
Continue Reading

→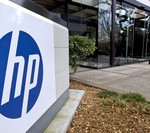 Hewlett-Packard is continuing to challenge Amazon in the public cloud domain. It has launched its own public cloud service which takes advantage of its own datacenters. HP's Converged Cloud is similar to Amazon's Web Services (we reported earlier). Beginning May 10, Converged Cloud will be offering on-demand virtual machines and instances where customers [...]
Continue Reading

→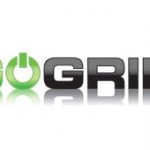 Infrastructure as a Service (IaaS) firm GoGrid along with managed hosting company Sungard, announced the general availability of Big Data solutions based on Hadoop technology. The big data services are designed to handle high-performance analytic jobs while leveraging open source data solutions such as Hadoop.
According to the company, this solution enables customers to [...]
Continue Reading

→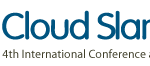 Cloud Slam 2012 will be held from May 30 to June 1 at the South San Francisco Conference Center in San Francisco, California. It is the fourth international exhibition and conference for cloud computing enthusiasts around the world. The event provides a venue for the discussion of the latest innovations and trends in cloud [...]
Continue Reading

→
Download Free Whitepapers