Featured Article
MORE FEATURED ARTICLES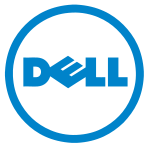 The Gartner Executive Programs (EXP) survey shows that CIOs' top two technology priorities are implementing virtualization and cloud computing technologies to reduce capital expenditures (CAPEX) and operating expenditures (OPEX) and increase agility and flexibility. Two-thirds of organizations have virtualized 50% or less of their infrastructure, and 29% say the primary roadblock is the lack [...]
Continue Reading

→

Microsoft is all set to offer some $60,000 worth of free cloud services to a select group of small-time software businesses. The BizSpark Plus initiative will be offering the free service in order to hasten the early stage startups' success. According to Clifford de With, Microsoft South Africa platform lead and developer, the said [...]
Continue Reading

→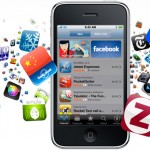 The network solutions company, Juniper, is anticipating 60 percent growth in the next couple of years due to its cloud computing strategy and focus on telecommunications service providers.
Juniper knows that internet users will start looking past devices, gadgets or hardware. Focus will be on services and gadgets will have to "learn" how to [...]
Continue Reading

→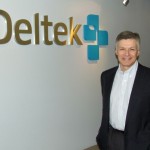 In a recent report by Deltek, Inc. about the Federal Cloud Computing Services Market, 2012-2017: "GovWin IQ" claimed that federal government agencies are tapping into the Cloud due to the cost savings cloud computing is offering. These government agencies also recognize that they need to streamline their IT environments as well as sunset their legacy [...]
Continue Reading

→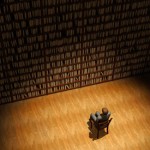 Cloud Computing and Big Data have been the hope and challenge for many companies. Companies believe that the cloud holds all the answers to their data problems. The idea is to utilize and maximize the unlimited scalability of the public cloud for corporate needs resulting to more cost-efficient and more elastic solutions.
Like most [...]
Continue Reading

→

Article written by Jason Currill, CEO of Ospero.
When SaaS first emerged in the early 90s, businesses and consumers alike dreamed of a world where the capex for software no longer cost anywhere between a few thousand and up to several millions of dollars, and new releases made their purchase obsolete in a few [...]
Continue Reading

→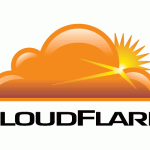 CloudFlare has been around for more than two years and the adaptation rate is impressive. They claim that more than 450 million users pass through CloudFlare and they want to continue growing. Essentially, their vision is to clean up the web. They want to get rid of spams and make the web faster.
[...]
Continue Reading

→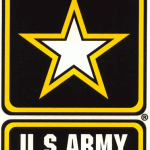 For better gathering of intelligence in Afghanistan, the Army of the United States of America, in partnership with some companies in Wisconsin, is tapping the cloud computing services. The Army has awarded the $19.5M contract to Lockheed Martin Corp. for the computer services. The cloud will be used to remotely process, manage, and store [...]
Continue Reading

→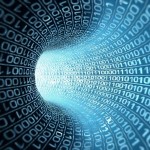 Logicworks, a leading provider of cloud computing and managed hosting service, and GigaOm, released the results of their recently completed survey, "Deploying Big Data 2012: Strategies for IT Departments."
The survey which was conducted by Logicworks and compiled and executed by GigaOm Pro, the research firm of GigaOm, reveals nearly 50 percent [...]
Continue Reading

→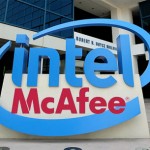 Last week, Intel and McAfee announced that that they will be coming up with a wide, fresh, secure cloud computing initiative geared towards business entities which may have doubts regarding their cloud adoption because of sensitive data and compliance issues. In 2010, Intel acquired McAfee for $7.68B.
According to Jason Waxman, Intel's Cloud Infrastructure [...]
Continue Reading

→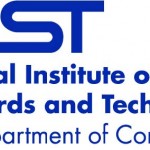 The Cloud Computing Forum & Workshop V will be hosted by the National Institute of Standards and Technology (NIST) on June 5-7, 2012 at the Herbert C. Hoover Building of the Department of Commerce in Washington, DC.
The National Institute of Standards and Technology aids in accelerating the effective and secure adoption of the [...]
Continue Reading

→

By Ajit Sancheti, Co-Founder, Mu Dynamics
The Problem
One of the primary challenges to developing applications in the cloud is testing performance. Most developers use cloud-based PaaS platforms to develop their applications, but in large part, these platforms are missing tools that can assist developers in improving the quality of the deployed apps.
[...]
Continue Reading

→

LG Electronics did not want to miss a trend. Just like Apple, Google and Microsoft, which are offering cloud computing-based services, the South Korean company also launched a similar product. LG has announced the launch of its cloud storage service, LG Cloud, in beta testing starting first of May.
The news surprised many and [...]
Continue Reading

→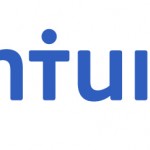 Intuit, the leading software provider of accounting and business-oriented software, announced the purchase of Demandforce, which is engaged in the development of SaaS-solutions for the automation of internet marketing and communications business. Intuit has agreed to pay $423.5 million in cash to Demandforce for the acquisition. The acquisition is expected to close [...]
Continue Reading

→

CloudTimes is proud to feature some of the leading experts in Cloud Computing as our Guest Authors. We have now published a listing with the most prominent ones – SEE HERE. Guest authors come from a wide range of cloud companies, like: CloudPassage, Rackspace, IBM, Chart.io, Wipro, PuppetLabs or Rainstor. Many of these [...]
Continue Reading

→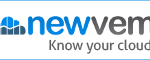 Cloud Analytics company, Newvem, has announced $4 Million in Series A Funding today. Newvem enhances cloud usage effectiveness through data analytics. Newvem's KnowYourCloud Analytics service analyses, reveals and recommends insights on Amazon AWS Cloud usage.  The company's new round of funding was led by Greylock Partners with participation from Index Ventures and Eric [...]
Continue Reading

→
Download Free Whitepapers