Featured Article
MORE FEATURED ARTICLES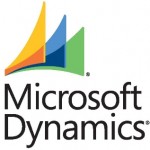 The trend in cloud computing has evolved to include highly dynamic and complex online applications, eBanking on the hybrid cloud and workforce requirements for more portable yet efficient software. In answer to these clamors, Microsoft decided to expand its suite of applications and reinvent their cloud offerings.
To do this, they plan to replace [...]
Continue Reading

→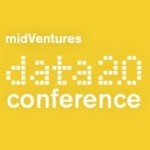 CloudTimes is proud to announce the sponsorship of the upcoming Data 2.0 Summit in San Francisco. The summit will be held on April 3rd, 2012 and is the largest Cloud Data conference in 2012.
Why is the next technology revolution a Data Revolution? Connect to speakers from Microsoft, Yahoo, Salesforce Data.com, Experian, [...]
Continue Reading

→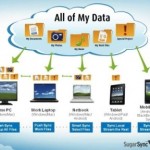 Gartner Special Research team conducted a study to identify how business enterprises plan to thrive in the coming years. Obviously, the cloud had significantly influenced how business strategies are done and how customer needs are met. Gartner released two reports that looked into the cloud computing trends; entitled, "The New PC Era: The Personal [...]
Continue Reading

→

CloudTimes is pleased to be supporting the Cloud Analytics Summit which will provide an executive forum for corporate decision-makers to learn about the latest Cloud-based business intelligence (BI) and analytics solutions and strategies that can help them harness their 'Big Data' sources and integrate their systems and applications into a more productive enterprise-wide resource to achieve their corporate [...]
Continue Reading

→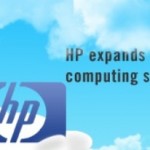 Amazon may well have a new rival on its cloud computing services because Hewlett-Packard announced recently that they will be moving towards that same direction soon.
Senior vice president and general manager of HP's cloud services, Zorawar "Biri" Singh said that NYSE: HPQ plans to market a more business friendly with more service features [...]
Continue Reading

→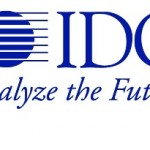 IT experts around the world have almost the same predictions that cloud computing will continue to create thousands of jobs in the coming years. A research study was commissioned by Microsoft, which was conducted by IDC in India, Canada and South Africa to determine how many jobs will be available in these regions by [...]
Continue Reading

→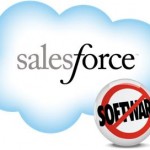 During his speech this morning at Cloudforce in San Francisco, Salesforce.com CEO and chairman Marc Benioff stated that the social revolution has created a social divide.
"The reason why the social revolution is different is because it's bleeding into our society," Benioff said, noting how sites like Twitter and Facebook played [...]
Continue Reading

→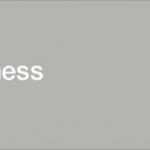 The statement to work on the cloud may previously mean to daydream or to fantasize over something. This may have worked for creative jobs like writing and designing, but today to work on the cloud has a whole new meaning. In fact, a latest survey released by IBM stated that more and more companies [...]
Continue Reading

→

Last year, billions where spent on deals between the enterprise and emerging companies.  Visa invested in Square, Jive partnered with SalesCrunch, Salesforce acquired Rypple and the list goes on and on.  Partnerships, investments, and acquisitions seem rampant when you read the tech blogs, however, startups will tell you it's not exactly reality. Finding the right [...]
Continue Reading

→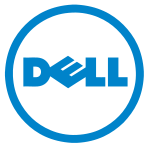 Small and medium businesses are increasingly challenged to provide comprehensive security for their mobile infrastructures without sacrificing the productivity it was designed for in the first place. For many, the problem is not so much about understanding the primary security issues, such as prevention, detection and response, but rather how to provide that type [...]
Continue Reading

→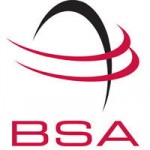 The Business Software Alliance (BSA) recently released a report last February 22 that stated cloud computing may be restrained in the European region. This is as the European Union (EU) data protection laws threaten to curtail the cloud once it is approved.
European commissioner for Justice Viviane Reding authored the proposed data protection law [...]
Continue Reading

→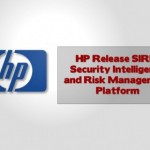 Hewlett-Packard (HP) rolled out its new security products at the last RSA Conference, which included a new risk management tool to assess IT assets, threats and operations to speed up remediation actions. The new Security Intelligence and Risk Management (SIRM) platform will serve as baseline information for IT people to gauge [...]
Continue Reading

→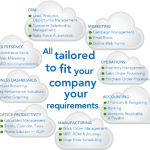 Cloud computing has been making great waves, since it started and it continues to do so for most industries. Companies, therefore, have no option, but to test the waters and see how they can benefit in this new platform. Companies have an option to integrate their old system with the cloud or if they [...]
Continue Reading

→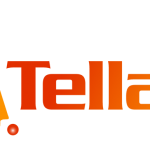 By Jesus Rodriguez, Tellago, Inc  and Tellago Studios, Inc
Enterprise mobility is, arguably, the most important trend in today's enterprise IT. The ability to enable enterprise business capabilities through mobile devices is an essential element of the modern enterprise. Almost ironically, despite being a technology trend called to modernize the traditional enterprise, most companies [...]
Continue Reading

→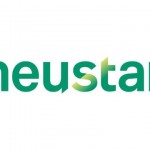 Quick interview with Jean Foster, VP Marketing of Neustar.
Discussion about Neustar's Intelligent Cloud solution which enables the delivery of mobile services across operator networks. Also, mobile service provider can enhance the service with additional opt-in context for the subscriber.
Interview led by Martin Tantow, Editor-in-Chief, CloudTimes.
Continue Reading

→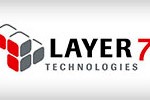 Quick interview with Dimitri Sirota, VP Marketing & Alliances of Layer 7 about their API management portal and future strategy.
Discussion about how mobile is changing the needs of communication companies across the globe. While enterprise customers and service providers have very different wants and needs, they both share a [...]
Continue Reading

→
Download Free Whitepapers