Featured Article
MORE FEATURED ARTICLES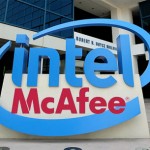 Last week, Intel and McAfee announced that that they will be coming up with a wide, fresh, secure cloud computing initiative geared towards business entities which may have doubts regarding their cloud adoption because of sensitive data and compliance issues. In 2010, Intel acquired McAfee for $7.68B.
According to Jason Waxman, Intel's Cloud Infrastructure [...]
Continue Reading

→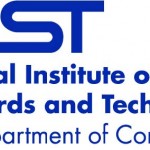 The Cloud Computing Forum & Workshop V will be hosted by the National Institute of Standards and Technology (NIST) on June 5-7, 2012 at the Herbert C. Hoover Building of the Department of Commerce in Washington, DC.
The National Institute of Standards and Technology aids in accelerating the effective and secure adoption of the [...]
Continue Reading

→

By Ajit Sancheti, Co-Founder, Mu Dynamics
The Problem
One of the primary challenges to developing applications in the cloud is testing performance. Most developers use cloud-based PaaS platforms to develop their applications, but in large part, these platforms are missing tools that can assist developers in improving the quality of the deployed apps.
[...]
Continue Reading

→

LG Electronics did not want to miss a trend. Just like Apple, Google and Microsoft, which are offering cloud computing-based services, the South Korean company also launched a similar product. LG has announced the launch of its cloud storage service, LG Cloud, in beta testing starting first of May.
The news surprised many and [...]
Continue Reading

→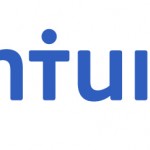 Intuit, the leading software provider of accounting and business-oriented software, announced the purchase of Demandforce, which is engaged in the development of SaaS-solutions for the automation of internet marketing and communications business. Intuit has agreed to pay $423.5 million in cash to Demandforce for the acquisition. The acquisition is expected to close [...]
Continue Reading

→

CloudTimes is proud to feature some of the leading experts in Cloud Computing as our Guest Authors. We have now published a listing with the most prominent ones – SEE HERE. Guest authors come from a wide range of cloud companies, like: CloudPassage, Rackspace, IBM, Chart.io, Wipro, PuppetLabs or Rainstor. Many of these [...]
Continue Reading

→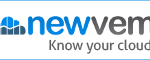 Cloud Analytics company, Newvem, has announced $4 Million in Series A Funding today. Newvem enhances cloud usage effectiveness through data analytics. Newvem's KnowYourCloud Analytics service analyses, reveals and recommends insights on Amazon AWS Cloud usage.  The company's new round of funding was led by Greylock Partners with participation from Index Ventures and Eric [...]
Continue Reading

→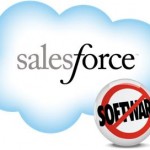 US Government particularly US Federal agencies are one of the largest IT consumers in the world. Many of the federal, state and local government agencies use services from IT vendors that are compliant to Federal Information Security Management Act (FISMA) requirements. IT vendors such as IBM, Google, Microsoft, Amazon and others wanting a larger [...]
Continue Reading

→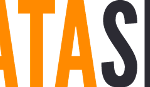 Over 350 people attended the Under The Radar conference and watched over thirty bleeding-edge startups tell their stories and showcase their technology. We had the chance to meet with Rob Bailey from DataSift at the show. Rob shared some great insights on "data on demand" and what DataSift makes a powerful and [...]
Continue Reading

→

AMD has decided to consolidate its data centers offering by partnering with its longtime partner Hewlett-Packard. HP will help cut the infrastructure of AMD, while increasing network capacity and performance.
The first step is to reduce the number of data centers. AMD currently has twelve data centers down from eighteen in 2009. The company [...]
Continue Reading

→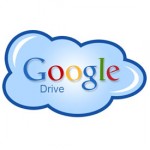 There has been a lot of confusion when Google unveiled its Google Drive service. (CloudTimes was one of the first to announce its launch.) As the company convinces the public to try its new offering, there have been concerns about the underlying terms and conditions. The current understanding of these terms means that [...]
Continue Reading

→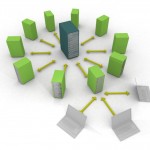 It is true that cloud computing makes big promises, but it also introduces new risks. The first is the control of data, which are now among suppliers. The second, more specific is free software.
Independent Software Vendors (ISV) applications hosted in accordance with the software-as-a-service (SaaS) model include [...]
Continue Reading

→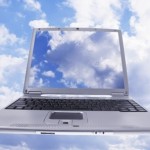 And here is thy corporate future… two years from now, personal computer will take a back seat. The personal cloud will be the new sun of the corporate solar system. It will be the everyone's most important possession… which is strange because it's not tangible. That, however, is beside the point.  Gartner's scientific crystal [...]
Continue Reading

→

Citrix Systems announced last week the launch of CloudStack software to the Apache Software Foundation. This makes them the first legitimate alternative to OpenStack. The creation of Citrix was actually inspired when OpenStack failed to work with Citrix's system. After exhausting all strategies, they decided that a defection is the best next step.
They [...]
Continue Reading

→

Although the potential of cloud computing is impressive, the scope and depth of impact and the level of acceptance over time are uncertain and require frequent revisions of the strategy being taken by the company in each case.
In this sense, Gartner has identified five trends of cloud computing that is accelerating and can [...]
Continue Reading

→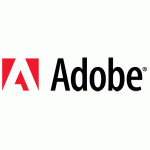 Cloud computing is spreading in recent years with a massive dose of apps that allow users to always have files and data and making mobility and working outside the office a possibility without many compromises.
Adobe Systems Incorporated has not been an exception and thus launched the Creative Cloud. Adobe has announced that it [...]
Continue Reading

→
Download Free Whitepapers