Featured Article
MORE FEATURED ARTICLES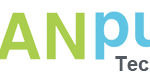 Business IT solutions that are considering upgrading their computer systems and migrating from a private cloud infrastructure must consider pitfalls and provide the necessary security and monitoring to avoid these situations from happening. This is based on a report made by migration specialist SANpulse.
The report stated that there are many areas to be [...]
Continue Reading

→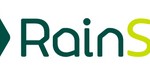 We are living in the age of "Big Data" where billions of transactions, events or activities are generated through use of smartphones, web browsing, smartmeter sensors and more. Hadoop, MapReduce and a new generation of NoSQL technologies are helping us manage, transform, analyze and deal with the data overload. Together they process extreme volumes [...]
Continue Reading

→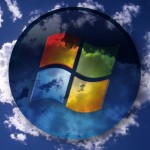 Microsoft recently announced its deal with San Francisco that the City and County of San Francisco is upgrading to Microsoft's Cloud solution. This deal will see its multiple citywide email systems, used by more than 23,000 employee, move to Microsoft's cloud email system.
San Francisco had apparently deliberate Lotus Notes and Google as probable [...]
Continue Reading

→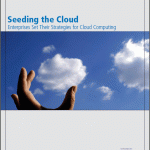 With enterprise IT departments coming under greater pressure to reduce infrastructure costs and manage capital expenditures—while also providing higher and more sophisticated levels of service and support—cloud computing is being explored as a flexible and efficient way to deliver applications to end users. But companies are still crafting their strategies and testing their options [...]
Continue Reading

→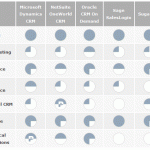 Salesforce.com is the recognized 800-pound gorilla in cloud CRM software. However, while they may own "CRM" on the stock exchange, they do not own the market. Salesforce's tool is fairly intuitive with deep Sales Force Automation (SFA) functionality. It should definitely make your shortlist, but what other companies should you be looking at? Below [...]
Continue Reading

→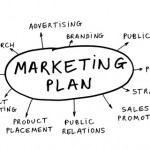 Cloud Marketing is where traditional marketing meets Software as a Service. As a concept, it involves the migration of all marketing assets into the Cloud. Such migration allows all parties involved to access material as well as create, modify and share.
Marketing activities are based on various platforms which are maintained by third parties. [...]
Continue Reading

→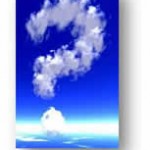 Many enterprises decide to go for a private cloud without realizing what they are getting into.  Quite a few of them end up on the wrong side, sometimes losing out on multiple fronts, financial, customers being the major two of them.  It is imperative for an enterprise to do a thorough analysis on what [...]
Continue Reading

→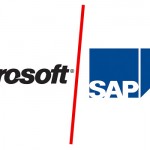 Expanding their long-term partnership, SAP and Microsoft announced their plans to improve integration between SAP software and Microsoft virtualization and cloud computing technologies, for their mutual customer base.
The announcement was made at SAPPHIRE® NOW, held in Orlando, Florida, May 15-18, 2011 where Microsoft was also named SAP Global Technology Partner of the Year.
[...]
Continue Reading

→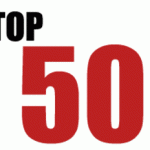 Cloud computing started as a quaint technology and has now become a major catchphrase in just five years. It single-handedly invented the concept of on-demand, programmable infrastructure that could be accessed over the Internet.
Cloud computing has become a reality when Amazon began offering its Simple Storage Service in 2006, followed by its Elastic [...]
Continue Reading

→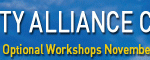 The Second Annual Cloud Security Alliance Congress, the industry's only conference devoted to the topic of cloud security, will provide practical solutions for managing the transition to the cloud, and implementing security as a key component rather than an afterthought of this transition. It will provide insight on the models and architectures, the controls [...]
Continue Reading

→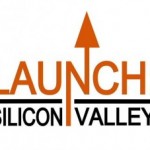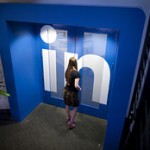 LinkedIn (LNKD: NYSE) and its investors are selling $352.8 million worth of stock in its IPO, marking the Facebook-for-work as the biggest U.S. Internet IPO since Google. According to data provider Capital IQ, the amount of money LinkedIn is raising makes it the fifth-biggest-ever U.S. IPO in the Internet software and services sector. Just [...]
Continue Reading

→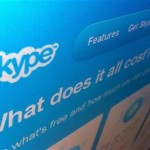 Microsoft Skype P2P Isn't a Threat to Google Voice
Most experts would think that Microsoft's 8.5 billion dollar deal of VoIP provider Skype is a threat to Google Voice cloud calling system. Google Voice is known to have only a few million clients, whereas Microsoft would nearly own the VoIP market since [...]
Continue Reading

→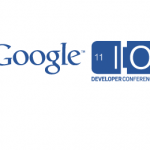 Almost everything that Google publicized for its I/O developer conference held in San Francisco last week focused on one significant thing: Google's faith and certainty with the Cloud.
For the last few weeks, there have been reports stating that cloud isn't doing well perhaps due to Amazon's current issues. It was not so long [...]
Continue Reading

→
Download Free Whitepapers