Featured Article
MORE FEATURED ARTICLES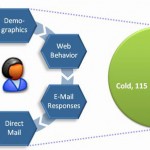 Recently marketing strategies have shifted from traditional print advertising and direct mail to online campaigns, mass emails, webcasts and webinars to name a few.
Automating the marketing process, enhances cross-channel communication and lead generation, decreases the cost of acquiring new business to the organization, and provides tools for the marketing and sales teams to increase [...]
Continue Reading

→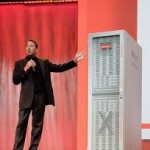 Oracle announced today that it has packaged two file management software programs into a single integrated offering, called the Oracle Cloud File System. This new offering will help expedite and improve management of applications, databases and storage, particularly in hybrid and private clouds
The Oracle Cloud File System offers [...]
Continue Reading

→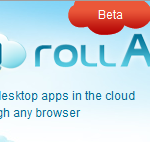 rollApp Inc. released today a free beta service that provides users with online editions of Open Office, integrated with GoogleDocs and DropBox. It provides SMBs with a solution that combines all the rich functionality of traditional office suites with all the benefits of [...]
Continue Reading

→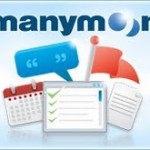 On Tuesday Salesforce.com acquired Manymoon, a company co-founded in 2008 by Amit Kulkarni and Manav Mongawhich and makes social productivity apps built on Google Apps, LinkedIn and the Google Chrome Web Store.  According to Manymoon, more than 50,000 businesses have adopted the tool.
Manymoon said in a blog post, its work [...]
Continue Reading

→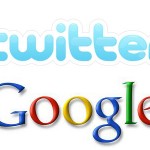 As Internet access remains cut off in Egypt amid anti-government protests, Google launched a Twitter workaround for Egyptians. A special service from Google allows people in Egypt to send Twitter messages by dialing a phone number and leaving a voicemail..
"Like many people we've been glued to the news unfolding in Egypt and thinking [...]
Continue Reading

→
Time Warner Cable Inc.and NaviSite, Inc. announced today that they have entered into an agreement under which Time Warner Cable will acquire NaviSite for approximately $230 million. The deal follows Verizon's agreement to buy Terremark for $1.4 billion last week.
The acquisition of NaviSite, a premier provider of enterprise-class [...]
Continue Reading

→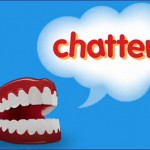 Salesforce.com announced this morning the public release of the new Chatter.com platform and made it available for companies around the world. Any company with a salesforce.com subscription can now sign up their employees to Chatter.com.
"Now with Chatter.com, any company can do impossible things as a team," said Marc Benioff, chairman and CEO, [...]
Continue Reading

→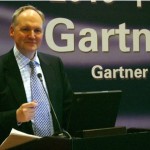 Gartner Executive Programs (EXP) conducted a worldwide CIO survey from September to December 2010. A record-breaking participation with more than 2,000 CIOs representing over $160 billion in corporate and public-sector IT spending across 50 countries and 38 industries.
The survey revealed that although IT budgets projections will remain flat, almost half of all CIOs expect [...]
Continue Reading

→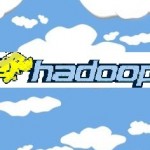 Cloud computing helps organizations store, manage, share, and analyze their Big Data in an affordable and easy-to-use way. Today's cloud Infrastructure-as-a-Service (IaaS) providers such as Microsoft, GoGrid, Amazon, Google, Rackspace and Slicehost, supported by the on-demand analytics solution vendors, make Big Data analytics very affordable.
Most corporate enterprises don't fully leverage their data. [...]
Continue Reading

→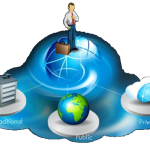 In an effort to join the cloud computing race, HP which has lagged behind Dell and IBM in its cloud computing efforts, launched this week Enterprise Cloud Services—Compute and HP CloudSystem.
HP Enterprise Cloud Services—Compute, offers enterprises the ability to run key applications and securely access them over a network—without investing in unnecessary assets [...]
Continue Reading

→
Cloud computing and virtualization have generated huge interest from all size enterprises. Startups, small and medium size enterprises (SMEs) have started adopting the cloud computing concept faster than larger enterprises with more mature IT departments, mainly because of data security concerns and harder implementation procedures.
Although spending in cloud computing is still at a [...]
Continue Reading

→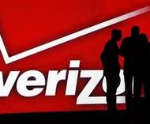 To enhance its cloud computing capabilities Verizon acquired Terremark, a Miami-based cloud services and data center hosting provider, for $1.4 billion. With this acquisition Verizon will be competing with major cloud services players such as Amazon. Verizon, which already offers its own Infrastructure-as-a-Service product, as well as managed hosting for enterprise customers, will pay [...]
Continue Reading

→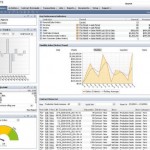 Netsuite, a leading provider of cloud based ERP announced this morning the release of a new version of Netsuite Software Company Edition. The new version will help software companies tackle the challenges of managing revenue models and in particular the complex processes of recurring revenue management streams. The new software limits customer [...]
Continue Reading

→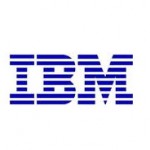 IBM, the Armonk, New York-based company said in a statement released today that they will be partnering with Range Technology Development a data-center service and telecommunications-network- services provider to build a cloud computing center in northern China, Hebei Province, in order to facilitate the development of the province and in particular the city of [...]
Continue Reading

→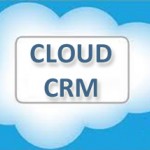 Cloud computing CRM is yet to be efficiently used by Enterprise customers. The main issues have been the level of integration, availability, security and costs of implementation. Addressing these issues by cloud CRM vendors will prove key to the adoption by Enterprise customers. So far for small and medium size enterprises (SMEs), the current [...]
Continue Reading

→
Download Free Whitepapers