Featured Article
MORE FEATURED ARTICLES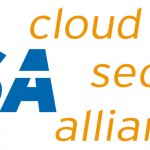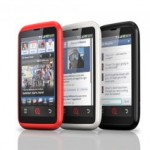 Mobile phone manufacturer, INQ Mobile UK, in collaboration with Facebook engineers, rolled out last week a new generation of  Android mobile phones loaded with a Facebook functionality for a whole new Facebook mobile experience. The new devices will enable savvy Facebook users to connect, chat and message their friends on Facebook right [...]
Continue Reading

→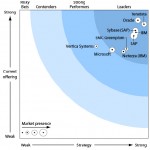 Independent analyst firm Forrester Research, Inc. has declared in their Forrester Wave research that  Teradata has the top-rated Enterprise Data Warehouse strategy. Forrester Wave is used by many companies to compare vendor offerings and create a custom vendor shortlist.
"Teradata provides the most scalable, flexible, cloud-capable EDW solution in today's market." [...]
Continue Reading

→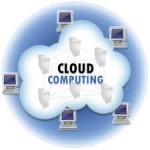 The biggest obstacle facing public cloud computing today is security. The major concerns include: internal and external threats, data collection, privacy and compliance. An essential part of any cloud implementation is the cloud service provider's ability to have a secure infrastructure to protect customer data and guard against unauthorized access.
Today's public cloud is becoming [...]
Continue Reading

→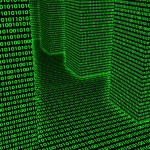 Read our exclusive section on the latest topic on Cloud Computing: "Big Data". CloudTimes recently visited the Strata Conference in Santa Clara, CA, which was the most important event around Big Data so far. The event was based on the theme "Making Data Work", and will be held twice a year. The [...]
Continue Reading

→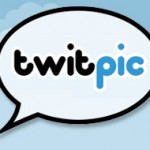 Twitpic, Twitter media sharing site launched video support this morning enabling Twitter users to share their video clips in real time.  Users can post photos or videos to Twitpic from their phones, the Twitpic site, or via email.
This new feature is key considering worldwide company's growing reliance on Twitter for marketing, customer service [...]
Continue Reading

→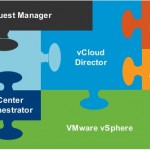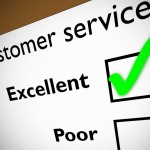 In the past, customer service has been associated with call centers where company representatives had to access different data bases to gather required information on a customer or prospect, to be able to answer the inquiry or resolve the issue at hand.  This process was very time consuming and knowledge deficient. To efficiently address [...]
Continue Reading

→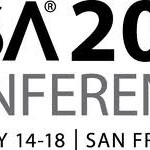 This year's 20th Annual RSA conference, taking place in San Francisco next week, is set to center around cloud security. The conference will address the latest improvements in securing applications and data in the cloud; now that Cloud computing is a key resource for IT deployments.
RSA conference is a [...]
Continue Reading

→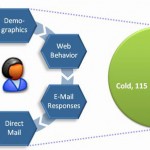 Recently marketing strategies have shifted from traditional print advertising and direct mail to online campaigns, mass emails, webcasts and webinars to name a few.
Automating the marketing process, enhances cross-channel communication and lead generation, decreases the cost of acquiring new business to the organization, and provides tools for the marketing and sales teams to increase [...]
Continue Reading

→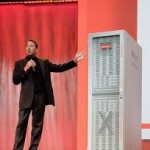 Oracle announced today that it has packaged two file management software programs into a single integrated offering, called the Oracle Cloud File System. This new offering will help expedite and improve management of applications, databases and storage, particularly in hybrid and private clouds
The Oracle Cloud File System offers [...]
Continue Reading

→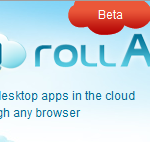 rollApp Inc. released today a free beta service that provides users with online editions of Open Office, integrated with GoogleDocs and DropBox. It provides SMBs with a solution that combines all the rich functionality of traditional office suites with all the benefits of [...]
Continue Reading

→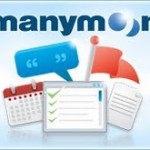 On Tuesday Salesforce.com acquired Manymoon, a company co-founded in 2008 by Amit Kulkarni and Manav Mongawhich and makes social productivity apps built on Google Apps, LinkedIn and the Google Chrome Web Store.  According to Manymoon, more than 50,000 businesses have adopted the tool.
Manymoon said in a blog post, its work [...]
Continue Reading

→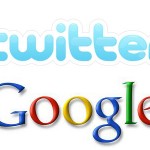 As Internet access remains cut off in Egypt amid anti-government protests, Google launched a Twitter workaround for Egyptians. A special service from Google allows people in Egypt to send Twitter messages by dialing a phone number and leaving a voicemail..
"Like many people we've been glued to the news unfolding in Egypt and thinking [...]
Continue Reading

→
Time Warner Cable Inc.and NaviSite, Inc. announced today that they have entered into an agreement under which Time Warner Cable will acquire NaviSite for approximately $230 million. The deal follows Verizon's agreement to buy Terremark for $1.4 billion last week.
The acquisition of NaviSite, a premier provider of enterprise-class [...]
Continue Reading

→
Download Free Whitepapers
Upcoming Events

May 19, 2014 –
May 20, 2014 (All Day)

June 10, 2014 –
June 12, 2014 (All Day)

June 17, 2014 –
June 18, 2014 (All Day)

June 18, 2014 –
June 19, 2014 (All Day)

November 12, 2014 –
November 13, 2014 (All Day)

CHANNELS
Upcoming Events

May 19, 2014 –
May 20, 2014 (All Day)

June 10, 2014 –
June 12, 2014 (All Day)

June 17, 2014 –
June 18, 2014 (All Day)

June 18, 2014 –
June 19, 2014 (All Day)

November 12, 2014 –
November 13, 2014 (All Day)

CHANNELS