Featured Article
MORE FEATURED ARTICLES

Deloitte issued today it's annual Technology Trends report which identifies the 10 disruptive and emerging technologies that are expected to play a crucial role in how businesses will operate globally over the next 18 months. For 2011 Deloitte identified 10 important trends, grouped in two categories:
1.      (Re)Emerging Enablers: represents 5 trends that CIOs are [...]
Continue Reading

→

Facebook has agreed to acquire London based Israeli  startup, Snaptu, that makes apps for feature phones, for an estimated $70 million. Snaptu offers a service that makes social networks such as Facebook, Twitter and LinkedIn easily available on regular,  non-smartphones, that make up more than 80 per cent of handsets sold globally. According to market [...]
Continue Reading

→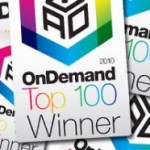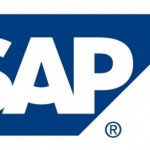 Verizon and SAP America, a subsidiary of SAP AG, annouced on March 16, that they will deliver SAP CRM (Customer Relationship Management) through Verizon's computing as a service cloud.
The new SAP CRM targets enterprises and offers rapid deployment with a ready to use software, predefined services and price, and preconfigured content.  Users will now be able [...]
Continue Reading

→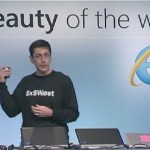 Microsoft launched the Release to Market version of Internet Explorer 9  today at the South by SouthWest (SXSW) event in Austin, Texas. Microsoft launched the beta version of IE9 last year and received generally positive reviews and 40 million downloads.
"A fully hardware-accelerated browser, taking advantage of Windows and the latest in PC hardware innovations…means [...]
Continue Reading

→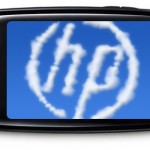 Hewlett-Packard is trying to compete directly with Amazon.com Inc. and Salesforce.com Inc. by leveraging its large manufacturing base and experience with servers and computers to build a new "cloud" service.
HP has been largely absent from the newest Internet trend "cloud computing," but its servers are sold to [...]
Continue Reading

→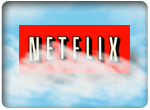 More than a year ago Netflix was having problems keeping up with the growth in demand for its services and turned to the cloud for help. The company decided to move most of its production systems into Amazon EC2 after having struggled to keep up by building its [...]
Continue Reading

→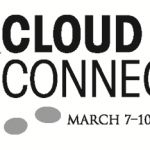 We met up with Will Conway from Rackspace at this year's Cloud Connect in Santa Clara. Will has helped many Fortune 500 companies construct and implement their cloud strategies and helps Rackspace partners become educated, not only where Cloud technology is going, but how it can be successfully implemented in their own corporate portfolio. In [...]
Continue Reading

→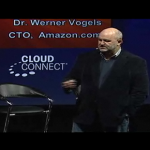 On Tuesday, during his Cloud Connect keynote, Werner Vogels, the Vice President and CTO of Amazon,  stressed on the fact that the cloud computing department of Amazon.com has become an ecosystem, and has come a long way from the simple computing cloud it started out to be.
"The cloud's ecosystem is what defines the [...]
Continue Reading

→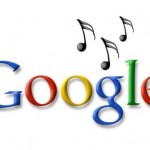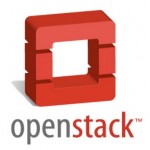 Rackspace announced today it is is augmenting its OpenStack open-source cloud computing initiative with a new set of services and support options that will help partners and customers to better leverage the open cloud technology. The new support service is called Cloud Builders, and it is staffed by members of Rackspace's OpenStack team as well [...]
Continue Reading

→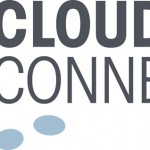 Cloud Connect kicked off this morning with special keynote guests and more than 3,000 registered attendees. The keynotes are streaming live on Cloud Connect's online tv : http://tv.cloudconnectevent.com/.
The Cloud Connect conference is designed to inform cloud customers and operators about the latest cloud computing innovations and to showcase the latest cloud [...]
Continue Reading

→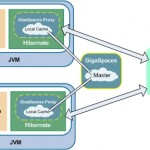 GigaSpace Technologies, a virtual application platform provider, is launching an updated version of its cloud-enabled application platform, aimed specifically at enterprise platform-as-a-service (PaaS) and independent software vendor (ISV) software-as-a-service (SaaS) enablement.
"We're excited to announce this new up-and-coming GigaSpaces platform, which is truly unique in that it offers an exclusive silo-free architecture to customers building [...]
Continue Reading

→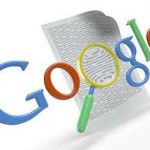 Google released yesterday the first API upgrade for Adwords. This new release includes:
The ability for agencies to run reports across clients so they can do trend comparison across clients. Better filtering, improved geo-targeting which will let agencies specify whether to target by the physical location of the viewer or by the location the person [...]
Continue Reading

→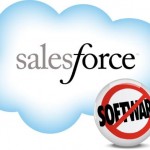 Salesforce.com commissioned a study with WSP Environment & Energy, and found that customers of salesforce.com's cloud computing services produce 95 percent less carbon, on average, compared with companies using other equivalent software in on-premise application servers.
The study also showed that multitenant cloud platforms are on average 64 percent more carbon-efficient than private clouds that [...]
Continue Reading

→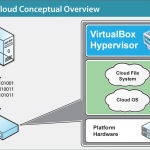 Zenith Infotech introduced today MirrorCloud, a new lightweight backup and disaster recovery software application for the mid size business market.
Using a data cloning process, MirrorCloud takes zero-copy data snapshots of any physical and virtual Windows server or desktop, dramatically increasing Recovery Point Objectives (RPOs). Within minutes MirrorCloud can reproduce a virtual [...]
Continue Reading

→
Download Free Whitepapers