Featured Article
MORE FEATURED ARTICLES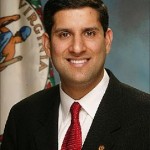 The US government is facing a revolution in IT infrastructure. The country's first CIO, Vivek Kundra has taken early steps towards moving federal IT to the Cloud. Back in November 2010, Jeffrey Zients, the federal government's first chief performance officer, announced that the Office of Management and Budget will now require federal agencies to [...]
Continue Reading

→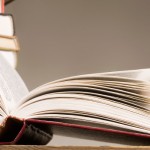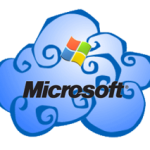 Microsoft's Chief Operating Office Kevin Turner said today that the world's largest software company will provide financial support to four cloud-computing startups in India. The support will be in the form of grants and will amount to about $100,000 in total, Turner said in Mumbai today.
Microsoft and Adobe Systems Inc. are among companies [...]
Continue Reading

→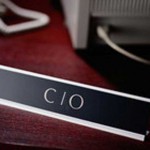 Cloud computing is significantly influencing the IT landscape: from government, industry bodies to public and private organizations – more and more organizations and evaluating and implementing cloud strategies.
However CIOs are facing a broader set of questions that need to be answered which will impact how IT is being delivered [...]
Continue Reading

→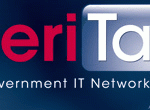 MeriTalk, the government information technology (IT) network, today announced the results of the "Federal Cloud Weather Report" report. The report provides a status on Federal cloud computing migration, explores agencies' cloud challenges, and delivers insight on the road ahead. Underwritten by VMware, the leader in virtualization and cloud [...]
Continue Reading

→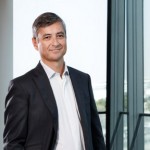 Microsoft is increasingly investing its R&D efforts in Cloud Computing. Microsoft International President Jean-Philippe Courtois said the company will spend 90 percent of its $9.6 billion research and development budget on cloud strategy this year. Microsoft's global growth is "balanced and healthy" with faster growth in emerging markets, Courtois said in [...]
Continue Reading

→

Salesforce announced it is acquiring social media monitoring platform Radian6 for $276 million in cash and $50 million in stock. The transaction is set to be completed by July 31, 2011, subject to certain terms and conditions. This acquisition represents a huge opportunity for Salesforce as it is expected to gain a leadership position [...]
Continue Reading

→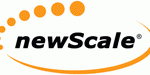 Cisco announced on Tuesday that it plans to acquire newScale, in a deal that would ramp up its cloud computing services.
NewScale, provides self-service, service catalog, and lifecycle management software for enterprise IT and private/hybrid cloud computing.  The company, founded in 1999,  is privately held and based in San Mateo, CA,  [...]
Continue Reading

→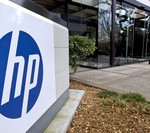 According to Bloomberg, Hewlett-Packard needs to spend as much as double the historical valuation for software takeovers to catch up in cloud computing.
Although Apotheker said this month he will follow a "disciplined" approach to acquisitions for Hewlett-Packard, he may be forced to pay up to offset cuts [...]
Continue Reading

→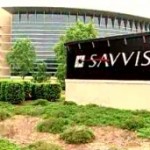 Savvis announced today that its Government Wide Service (GWS) platform is now available to all government departments and third-party suppliers in the United Kingdom. GWS was developed to help the government achieve its ambition of creating a G-Cloud – a hosted environment for public sector IT operations and services.
Government agencies looking to reduce costs use Savvis' [...]
Continue Reading

→

Deloitte issued today it's annual Technology Trends report which identifies the 10 disruptive and emerging technologies that are expected to play a crucial role in how businesses will operate globally over the next 18 months. For 2011 Deloitte identified 10 important trends, grouped in two categories:
1.      (Re)Emerging Enablers: represents 5 trends that CIOs are [...]
Continue Reading

→

Facebook has agreed to acquire London based Israeli  startup, Snaptu, that makes apps for feature phones, for an estimated $70 million. Snaptu offers a service that makes social networks such as Facebook, Twitter and LinkedIn easily available on regular,  non-smartphones, that make up more than 80 per cent of handsets sold globally. According to market [...]
Continue Reading

→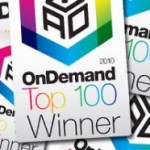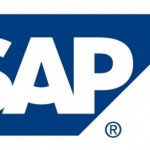 Verizon and SAP America, a subsidiary of SAP AG, annouced on March 16, that they will deliver SAP CRM (Customer Relationship Management) through Verizon's computing as a service cloud.
The new SAP CRM targets enterprises and offers rapid deployment with a ready to use software, predefined services and price, and preconfigured content.  Users will now be able [...]
Continue Reading

→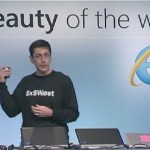 Microsoft launched the Release to Market version of Internet Explorer 9  today at the South by SouthWest (SXSW) event in Austin, Texas. Microsoft launched the beta version of IE9 last year and received generally positive reviews and 40 million downloads.
"A fully hardware-accelerated browser, taking advantage of Windows and the latest in PC hardware innovations…means [...]
Continue Reading

→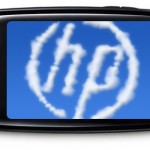 Hewlett-Packard is trying to compete directly with Amazon.com Inc. and Salesforce.com Inc. by leveraging its large manufacturing base and experience with servers and computers to build a new "cloud" service.
HP has been largely absent from the newest Internet trend "cloud computing," but its servers are sold to [...]
Continue Reading

→
Download Free Whitepapers