Featured Article
MORE FEATURED ARTICLES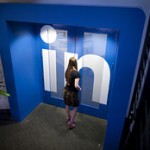 LinkedIn (LNKD: NYSE) and its investors are selling $352.8 million worth of stock in its IPO, marking the Facebook-for-work as the biggest U.S. Internet IPO since Google. According to data provider Capital IQ, the amount of money LinkedIn is raising makes it the fifth-biggest-ever U.S. IPO in the Internet software and services sector. Just [...]
Continue Reading

→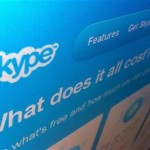 Microsoft Skype P2P Isn't a Threat to Google Voice
Most experts would think that Microsoft's 8.5 billion dollar deal of VoIP provider Skype is a threat to Google Voice cloud calling system. Google Voice is known to have only a few million clients, whereas Microsoft would nearly own the VoIP market since [...]
Continue Reading

→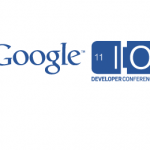 Almost everything that Google publicized for its I/O developer conference held in San Francisco last week focused on one significant thing: Google's faith and certainty with the Cloud.
For the last few weeks, there have been reports stating that cloud isn't doing well perhaps due to Amazon's current issues. It was not so long [...]
Continue Reading

→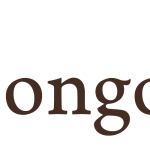 MongoLab, a cloud-based database provider created by San Francisco-based ObjectLabs, announced today that it has closed a $3 million series A funding round led by GRP Partners, Freestyle Capital, Foundry Group, Baseline Ventures, David Cohen, and others. The list of investors is impressive, considering that it includes several names involved in the [...]
Continue Reading

→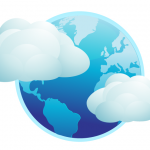 A private cloud is many different things to many different people. Some stop at virtualization, other take it at the automation of the provisioning and elasticity, and some others take it to the final level and talk about chargebacks.
In our view, a private cloud is a computing environment which provides hosted services to [...]
Continue Reading

→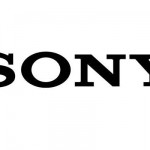 The recent Sony's PlayStation Network security issue and Amazon Web service outage brought a number of people calling for the downfall of cloud computing. Sony's security blunder that let loose 100 million credit card numbers turned into a learning experience for the company to correct their flaws.
A Reuter's article highlighted Sony's ability [...]
Continue Reading

→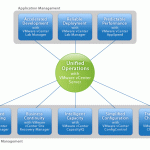 This expert guide looks at the top 5 areas to watch out for when choosing a management solution for your virtual environment, and it also covers the reasons why you need to use management solutions that are designed specifically for virtualization.
Continue Reading

→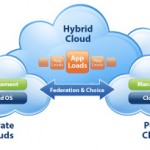 The architectural concept of virtualized hybrid cloud architecture is compelling. It demands a set of virtualized servers within the data center to move virtual machines between public cloud providers to the data center dynamically.
Establishing balance between the private and public clouds at the VM level, moving virtual machines between on-premise and public cloud [...]
Continue Reading

→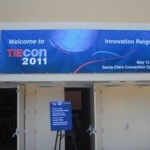 In its 18th year running, TiEcon has attracted 3000+ attendees. Each year, TiEcon creates a magical ecosystem and brings together entrepreneurs, professionals, advisors, investors, customers, and VCs for networking, thought-provoking talks, and idea sharing. Many startups have been launched from such platforms and many others walk away inspired and motivated about their professional vision. [...]
Continue Reading

→
CloudTimes has done some deep analysis to identify cloud service offerings which are going to be the 10 most important ones in 2011.
Here is our take on the current trends and the information available today that allows to see a bit into future and say what would be going strong a few months [...]
Continue Reading

→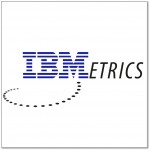 An innovative cloud-based offering "Coremetrics Lifecycle" has been launched recently by IBM. IBM has identified this new market which could be described as deep online marketing, and which the company estimates will be worth US$ 20 billion in software sales alone by 2015.
The software is cloud based and offers an in-depth study of [...]
Continue Reading

→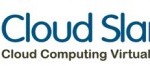 CloudSlam's third edition was presented by CloudCor and it was held from April 18th to 22nd of this year. This third edition is a virtual annual conference about cloud computing. Many latest trends and innovations on cloud computing were showcased during this edition. The first edition of CloudSlam was initiated in the year 2009 [...]
Continue Reading

→

Amazon Cloud Player Now Works on iOS Devices
It's quite hard to understand that despite the advances in technology, the Internet, which is the keystone of free communication, is still delimited by geographical restrictions. We are referring to Amazon's two newest offerings, both of which are only offered [...]
Continue Reading

→

4PSA, a leading-edge Cloud Computing software development company, has recently announced the revamping of its Certified Trunk Provider Program, a partnership program through which SIP Providers can attest the compatibility between their SIP trunking solutions and 4PSA's award-winning VoipNow Unified Communications Platform.
4PSA Certified Trunk Providers will have their services showcased directly in the [...]
Continue Reading

→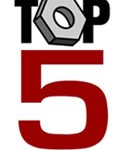 An ERP system is an all encompassing software system that touches (read – integrates) all the business functions of an organization.  Integration is the keyword, and removing silos is the objective.
The very first ERP systems were mainframe based, and were quickly discarded around the turn of century for various reasons.  Around the same [...]
Continue Reading

→
Download Free Whitepapers