Featured Article
MORE FEATURED ARTICLES

Amazon Cloud Player Now Works on iOS Devices
It's quite hard to understand that despite the advances in technology, the Internet, which is the keystone of free communication, is still delimited by geographical restrictions. We are referring to Amazon's two newest offerings, both of which are only offered [...]
Continue Reading

→

4PSA, a leading-edge Cloud Computing software development company, has recently announced the revamping of its Certified Trunk Provider Program, a partnership program through which SIP Providers can attest the compatibility between their SIP trunking solutions and 4PSA's award-winning VoipNow Unified Communications Platform.
4PSA Certified Trunk Providers will have their services showcased directly in the [...]
Continue Reading

→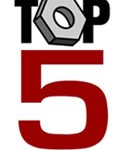 An ERP system is an all encompassing software system that touches (read – integrates) all the business functions of an organization.  Integration is the keyword, and removing silos is the objective.
The very first ERP systems were mainframe based, and were quickly discarded around the turn of century for various reasons.  Around the same [...]
Continue Reading

→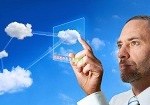 Finding practical applications for cloud computing, for both public and public, has been the concern of IT vendors; while sellers are still absorb in re-discussing the meaning and business importance for cloud computing.
Several IT giants held a panel at Interop to discuss private cloud. Representatives from Novell, IBM, NEC and Intel send off [...]
Continue Reading

→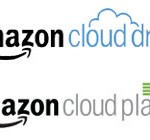 It's quite hard to understand that despite the advances in technology, the Internet, which is the keystone of free communication, is still delimited by geographical restrictions. We are referring to Amazon's two newest offerings, both of which are only offered in the US.
Together with Cloud Player, Amazon also tossed Continue Reading →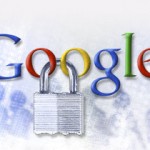 Brunswick wanted to enable one anti-spam solution across all global offices and email systems; break the cycle of maintenance, upgrades, costs and hands-on management required by their on-premise solution; and make more productive use of IT resources. By installing Google Message Security the company instantly provided all users with higher-quality spam control, regardless of [...]
Continue Reading

→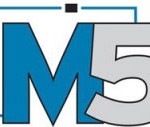 The telephone is arguably one of the oldest office productivity tools and one of the most valuable. As the communications needs of businesses evolve, one would argue that the telephone must do the same.
With the increased focus on telephony integration for businesses of all sizes, M5 Networks, a market leader in [...]
Continue Reading

→

At Convergence 2011 in Atlanta on April 11th, Microsoft (NASDAQ:MSFT) announced the upcoming launch of the Dynamic ERP solutions in the cloud. Windows Azure Cloud platform is going to host Microsoft Dynamics AX, GP, NAV and SL ERP Solutions. According to Kirill Tatarinov, Vice President for Microsoft Business solutions said in this context that [...]
Continue Reading

→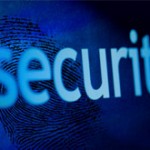 A recent study of Ponemon Institute reveals that cloud computing vendors and customers are not paying much importance to security issues.
According to "Security of Cloud Computing Providers" study, security is a low priority for cloud service providers and their customers. From the survey respondents, 73 percent of U.S. service providers and [...]
Continue Reading

→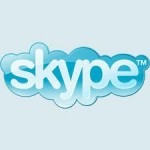 Microsoft Corp (MSFT) will announce the acquisition of Skype, the online telephony and video communications giant, on Tuesday morning. This will be Microsoft's most aggressive acquisition in the digital space, an $8.5 billion deal, counting in the Luxembourg-based company's debt.
Buying Skype — a service that connects millions of users around the world via [...]
Continue Reading

→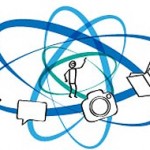 Cloud computing have introduced new ways of managing and delivering IT services. As cloud computing grows in popularity and organizations move their application to the cloud, the need to freshen up their IT skills emerges.
According to an IT executive panel discussions, IT personnel will spend lesser time in managing the servers, but will [...]
Continue Reading

→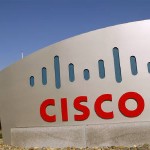 Xerox Corporation and Cisco on Monday announced that they intend to form an alliance to simplify IT management by delivering cloud-based services and technology solutions that combine network intelligence and print.
The alliance plans to bring Xerox's managed print and cloud IT outsourcing (ITO) services to customers over Cisco's intelligent network infrastructure. Both companies [...]
Continue Reading

→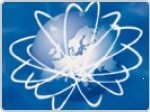 Cloud computing has become a major discussion thread in the IT world, but it has been redefined in recent years to speak to the increasing number of deployment scenarios – and their practical uses for business workloads.
The business benefits of cloud computing are clear: the ability to leverage virtualized infrastructure for greater efficiency, [...]
Continue Reading

→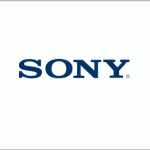 The Sony data breach that compromised 100 million customers' data has left the corporation a bit shaken and created woes in the cloud computing industry.
The shares of businesses that specializes in cloud computing had been performing well for quite some time now. However, the massive cyber-attack, including Amazon.com Inc's cloud computing center outage, [...]
Continue Reading

→
Download Free Whitepapers