Featured Article
MORE FEATURED ARTICLES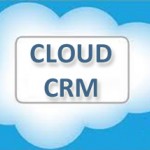 Cloud computing CRM is yet to be efficiently used by Enterprise customers. The main issues have been the level of integration, availability, security and costs of implementation. Addressing these issues by cloud CRM vendors will prove key to the adoption by Enterprise customers. So far for small and medium size enterprises (SMEs), the current [...]
Continue Reading

→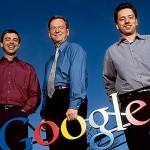 Google Inc. announced that co-founder Larry Page will replace Eric Schmidt as chief executive in a surprising management reshuffle announced with the Internet company's fourth-quarter earnings, which jumped 29%.
Schmidt said in Google's press release that the change will "create clearer responsibility and accountability at the top of the company." Schmidt holds 9.2 million Google [...]
Continue Reading

→

The Salesforce.com "Best of" customer choice awards recognize AppExchange partners who have had excellent user reviews in a specific calendar year. These partners are awarded based on user-contributed reviews and do not reflect the opinions of salesforce.com, its employees or partners. The award has 11 separate categories where the winners receive recognition for their [...]
Continue Reading

→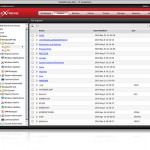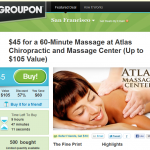 Groupon, a shopping website that offers a daily deal on the best stuff to do, see, eat, and buy in more than 300 markets and 35 countries, has selected the Vertica Analytics Platform from Vertica Systems, a leading provider of real-time analytics platforms, as their platform of choice [...]
Continue Reading

→

Germany is increasingly getting attention from Salesforce.com and other enterprise cloud computing companies. The country's business climate is very positive, and the German IT landscape is adopting cloud computing technologies rapidly. Today, Salesforce announced that chairman and CEO Marc Benioff will deliver the keynote address at two industry events in Munich, Germany: the DLD [...]
Continue Reading

→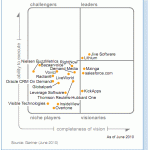 While social media and social networking have changed the way people connect and communicate with each other, the implications for businesses of all sizes are also significant. The "social consumer" is in the spotlight and shares his customer experience and opinions on a massive scale with other consumers – worldwide. This has a ground-breaking effect [...]
Continue Reading

→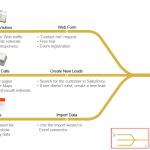 Salesforce is known as the leader in CRM, but wouldn't it be great if you could also used it for Marketing Automation? A marketer's life would be so much easier if he or she can have one solution to capture, store, score and nurture contacts.
Lauren Carlson from Software Advice wrote  a [...]
Continue Reading

→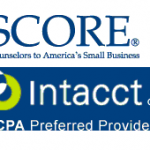 Intacct, a leader in cloud financial management and accounting applications, today announced an exclusive partnership with SCORE, America's premier source of free and confidential small business advice for entrepreneurs, which will benefit more than a million entrepreneurs that are using SCORE to help start and grow their businesses.
In today's press release, Intacct [...]
Continue Reading

→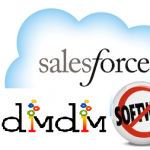 With the recent completed acquisition of Dimdim, announced Thursday Jan 6, salesforce aims to bring real-time messaging and collaboration tools to its Facebook-style enterprise collaboration service Chatter.
Founded in 2007, Dimdim provides its users with a cheap alternative for setting [...]
Continue Reading

→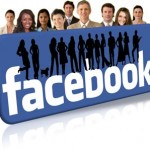 With more than half a billion users, Facebook is practically a goldmine for marketers to advertise their business.
Facebook social marketing helps deepen relationships with existing customers, improve ROI, and build communities around the business.
With a low advertising budgets, you can effectively choose your audience by location, demographics, and psychographics, as well as [...]
Continue Reading

→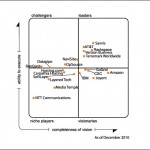 Gartner, Inc., has positioned Savvis in the leaders quadrant in the Magic Quadrant for Cloud Infrastructure-as-a-Service and Web Hosting. The report authored by Gartner analysts Ted Chamberlin and Lydia Leong, was published on Dec. 23 and features several cloud hosting providers such as Amazon, GoGrid, Rackspace, and Terremark. The Gartner report can be accessed [...]
Continue Reading

→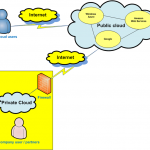 Private cloud computing has some advantages over public could for small and midsized companies (SMBs).
While public cloud's advantage includes low upfront cost, with practically infinite scalability, it has a significant downside especially in accountability, security, and lock-in. Like their large enterprise counterparts, SMBs must store and protect critical data – often customer data [...]
Continue Reading

→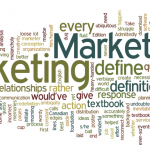 The "Cloud" has become the biggest buzzword in technology today and it is having a revolutionary impact on small to medium size businesses (SMBs), especially in the way they market their business.
In order to optimize their spending, small businesses have to be creative when it comes to marketing resources. Most small businesses cannot [...]
Continue Reading

→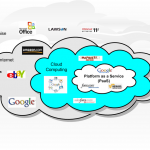 2010 was a big year for Cloud Computing and as the year approaches to an end we take a look and the top Cloud Computing stories of the year that made headlines around the world.
Oracle Moves To The Cloud
Larry Ellison, CEO of Oracle Corp has not been a big supporter of Cloud [...]
Continue Reading

→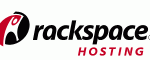 Rackspace announced today its first managed cloud offering, Cloud Servers with a managed service level. The San Antonio-based company says that this will give them an edge over commodity cloud players like Amazon Web Services. According to Rackspace, the Managed Cloud offering provides businesses with proactive monitoring, troubleshooting, and advice on [...]
Continue Reading

→
Download Free Whitepapers