Featured Article
MORE FEATURED ARTICLES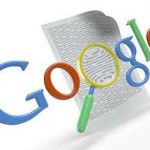 Google released yesterday the first API upgrade for Adwords. This new release includes:
The ability for agencies to run reports across clients so they can do trend comparison across clients. Better filtering, improved geo-targeting which will let agencies specify whether to target by the physical location of the viewer or by the location the person [...]
Continue Reading

→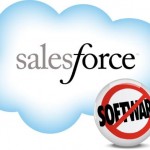 Salesforce.com commissioned a study with WSP Environment & Energy, and found that customers of salesforce.com's cloud computing services produce 95 percent less carbon, on average, compared with companies using other equivalent software in on-premise application servers.
The study also showed that multitenant cloud platforms are on average 64 percent more carbon-efficient than private clouds that [...]
Continue Reading

→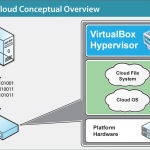 Zenith Infotech introduced today MirrorCloud, a new lightweight backup and disaster recovery software application for the mid size business market.
Using a data cloning process, MirrorCloud takes zero-copy data snapshots of any physical and virtual Windows server or desktop, dramatically increasing Recovery Point Objectives (RPOs). Within minutes MirrorCloud can reproduce a virtual [...]
Continue Reading

→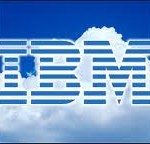 IBM revealed today (in beta) a new advanced virtual deployment software which enables organizations to build a cloud environment rapidly with greater ease of management than ever before. This IBM software has tremendous speed and can deploy a single virtual machine in seconds, dozens in a few minutes and hundreds or thousands at the unrivaled [...]
Continue Reading

→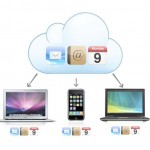 For the past two years, the tech industry trends have revolved around cloud computing and smartphones.  As Venture Capital firms rapidly invest in cloud computing and smartphone companies, it is important to look at how these two technologies interrelate.
Today the majority of mobile applications do most of the data storage and processing on [...]
Continue Reading

→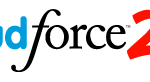 The Cloudforce event which starts this week on March 3 in New York, is expected to receive more than 4,000 attendees.
Cloudforce, salesforce.com's second biggest event after Dreamforce, is a free one day event with 18 role-based breakout sessions for sales, customer service, developers, and IT.
Salesforce.com's CEO Marc Benioff will deliver [...]
Continue Reading

→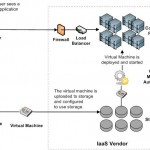 Infrastructure as a service provides cost savings, scale, and flexibility to a business IT department. Companies with complex applications are perfect candidates to an infrastructure transition from on-premise to IaaS.
Many Cloud hosting service providers offer varying services of IaaS. Replacing a business on-premise IT infrastructure by a Cloud IaaS IT infrastructure requires in-depth [...]
Continue Reading

→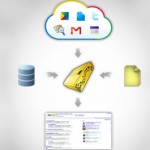 Google released today an expanded version of Google Cloud Connect that improves the way Microsoft users use Google apps. It enables users of Microsoft office to transfer and share documents to the cloud. Google Cloud Connect Office is an MS Office integration tool that plugs into 2003/2007/2010 MS Word, MS Excel, and MS PPT, [...]
Continue Reading

→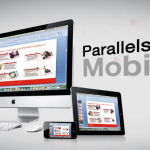 Today Parallels, the worldwide leader in virtualization and automation software, announced the introduction of a new cloud infrastructure, and hosted PBX solutions, as well as support for Microsoft Office 365 Syndication and Hyper-V cloud. In addition, Parallels is investing in APS-enabled solutions to speed up ISV's ability to profit from the Cloud.
According to Birger [...]
Continue Reading

→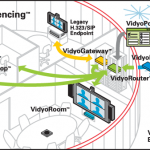 Vidyo launched today an Internet-based videoconferencing architecture that can scale to tens of thousands of users on a variety of mobile devices, such as smartphones, tablets, or laptops.
The Cloud Edition of Vidyo offers an easily deployed, low maintenance infrastructure comprised of a network of VidyoRouter appliances to further enhance the Vidyo conference [...]
Continue Reading

→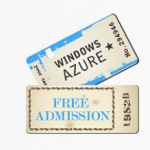 Microsoft is promoting a free trial of the Windows Azure platform, valid till June 30, 2011.
This promotion includes:
- 750 hours of Windows Azure Extra Small Compute instance use,
– 25 hours of Small Compute instance,
– 500MB of storage,
– 10,000 storage transactions per month,
– 100,000 [...]
Continue Reading

→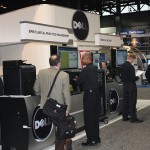 Dell has rolled out at the Healthcare Information and Management Systems Society (HIMSS) 2011 conference in Orlando, new subscription-based private cloud services for healthcare providers. These cloud services will provide a more streamlined access to patients' archived information for easier sharing and management of the information between physicians, hospitals and other point of care.
[...]
Continue Reading

→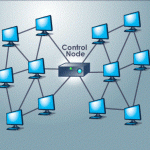 What are the technical underlying distinctions between grid and cloud computing?
Grid computing has been around for a long time and is sometimes confused with cloud computing because both types of computing work outside the firewall to the local network. They both use other machines either by volunteer network or by renting those from companies [...]
Continue Reading

→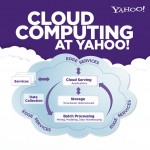 Yahoo is scheduled to make changes to its internal cloud-serving platform and release it as an open source. Yahoo Cloud, is a cloud computing infrastructure that offers Yahoo developers on-demand computing capabilities, and is used by most Yahoo services and applications.
The changes made to the internal cloud will make the operation of Yahoo [...]
Continue Reading

→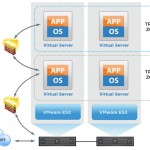 Hewlett-Packard and virtualization specialist VMware Inc. announced this week their intent to collaborate on developing and marketing security technology for the cloud. The companies said they aim to advance customer protection by integrating HP's TippingPoint intrusion prevention system with VMware's vShield and vCloud Director products to deliver a unified cloud security [...]
Continue Reading

→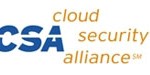 At the RSA conference this week, the Cloud Security Alliance (CSA) held a half-day summit which served as the venue for the global introduction of several research projects, including research on governance, cloud security reference architectures and cloud-specific computer security incident response teams. The [...]
Continue Reading

→
Download Free Whitepapers