Featured Article
MORE FEATURED ARTICLES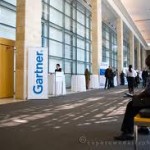 During the Gartner Symposium/ITxpo that was held last week in Florida, Gartner analysts presented their findings of  the top 10 technologies and trends that will be strategic for most organizations in 2011 .
Gartner defines a strategic technology as one with the potential for significant impact on the enterprise in the next three years. Factors [...]
Continue Reading

→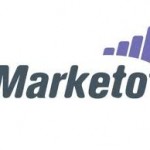 The UP 2010 Cloud Computing Conference announced today the list of finalists for the Up 2010 Cloud Awards. Marketo was named finalist in the category for  Fastest Growing Cloud Computing companies.  
UP 2010 conference  will take place November 15 – 19, both virtually online and physically in Burlingame, CA. The opening day [...]
Continue Reading

→
Marketing technologists have become a new class of professionals with rising demand in the  marketing department triggered by the move from traditional marketing to cloud based marketing. Moving forward marketing will become more and more  reliant on technology. The shift of budget from offline to online, the forces of cloud computing, the need to track conversion and ROI, and at the  same [...]
Continue Reading

→
Barron's published a cover story on private cloud, Saturday Oct 23, stating that 'Big companies are quickly adopting new computer networks known as "private clouds." That may mean trouble for major tech suppliers".
The article  predicts a secular decline in tech spending and that it will be difficult for tech vendors to grow revenue. Continue Reading →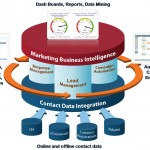 Much has been written about the core best practices for selecting a marketing automation solution, particularly the importance of matching business needs to system features and committing the resources necessary to see success. As you dig into system requirements and vendor capabilities, however, you're likely to find that the key features you truly need [...]
Continue Reading

→
In a report entitled "Security and the Cloud," Forrester analyst Jonathan Penn predicted that rather than reallocating portions of existing security budgets to cloud computing, organizations will allocate money to security within cloud projects—creating "a whole new category of revenue for the security market." Jonathan stated that cloud computing has [...]
Continue Reading

→
Marc Benioff, Salesforce.com's chairman, commented in a speech at the Gartner Symposium/ITxpo in Orlando on Oct 19 that Apple, Facebook and Twitter Inc. are leading the latest iteration of cloud computing.
Benioff said the first iteration of the cloud was led by companies like Google and Yahoo but now Facebook and Twitter are leading the move to [...]
Continue Reading

→
Business Wire announced today that Demandbase, Inc., a technology company providing B2B marketing performance-improvement solutions, has released a service  called Real-Time ID Service that can now be plugged into Eloqua's marketing automation solution, allowing Eloqua customers to better identify the companies visiting their site in real time and increase conversion [...]
Continue Reading

→
Eloqua automates the science of marketing – campaign execution, testing, measurement, prospect profiling, and lead nurturing – allowing marketers to acquire customers, drive revenue and do what they do best: develop strong brands, build creative campaigns, and deliver compelling content. With Eloqua, marketers can read and [...]
Continue Reading

→
It is often said that the first thing you need when getting started with Salesforce.com marketing is a web-to-lead form. Why is it your first step as a marketing professional?
Web-to-lead is an out of the box functionality where you can create a registration form that inputs the contacts who fill out the form [...]
Continue Reading

→
We all know how hard it is to track the source of every lead that comes into our CRM system. In most CRM systems you can track the source of incoming leads registering on your landing pages by customizing the URL of the registration page and capturing the campaign ID. If you are generating leads on the [...]
Continue Reading

→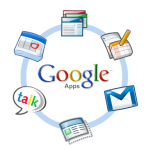 Integrating Google Apps with Salesforce.com is a great low cost way for small businesses to improves users' collaboration, communication and sharing of information. Salesforce for Google apps (Gmail, Google Calendar, Google Talk, and Google Docs) is available and free for all Salesforce users. A premier version with advanced features and direct customer support is [...]
Continue Reading

→
Since Salesforce.com rolled out their Adwords integration in 2007, many marketing users rushed to install the free package not knowing what the effect of this integration will have on their Adwords account. If you're using the Optimize Ad Rotation method to run your ads in Google (i.e: Optimize: Show better performing ads more [...]
Continue Reading

→
Before i start this post i would like to list the three requirements that you will need to have in your Adwords set up in order to optimize your content match:
1) You must have created separate campaigns for content only. This will ensure that your campaign performance is not affected by the low [...]
Continue Reading

→
Measuring the progress of your SEO (Search Engine Optimization) is a necessary on going task that includes thorough evaluation of the keywords driving traffic to the site and their corresponding conversion. It's not enough to look at your SERP (Search Engine Ranking Position) for the keywords you're trying to target if these keywords are not [...]
Continue Reading

→
Download Free Whitepapers