Featured Article
MORE FEATURED ARTICLES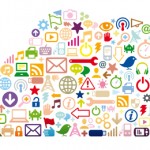 If a toast charred, Google wants to know about the future. The Internet giant sets big jump on the bandwagon with networked home automation and in particular Internet of Things. For this purpose, the group absorbs the company of an old Apple inventor.
Google buys the company Nest Labs, Inc., for $3.2 billion [...]
Continue Reading

→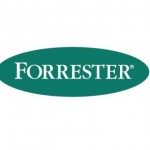 More studies confirm that the average safety offered by the data center over the cloud is higher than the average recorded at similar facilities on premises, but WikiLeaks scandal and espionage activities conducted at the level of governmental institutions, with everything shown by the work of the National Security Agency (NSA) could shift the [...]
Continue Reading

→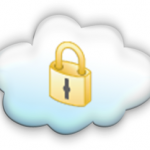 According to industry research firm Gartner, the worldwide market for cloud computing will grow 18.5 percent this year to $131 billion. One of the leading areas of adoption among companies of all sizes is file share and sync services such as Box, Dropbox, etc. These services are being used by employees whether [...]
Continue Reading

→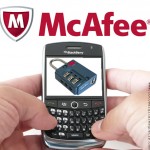 McAfee Labs expects that in 2014 the majority of the innovation in the field of cyber threats will focus on mobile platforms. Thus, the range of ransomware – malware files on a computer hostage by encrypting them – would sharply increase for mobile devices this year.
McAfee Labs in its annual 2014 Predictions [...]
Continue Reading

→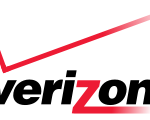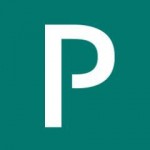 Not a year ago, that EMC and VMware formed the pivotal initiative. Nevertheless, the project already looks back on an eventful history. Pivotal helps organizations create web based applications that can be migrated from in-house data center to the cloud server managed by Amazon, VMware environment and OpenStack, the open source project backed [...]
Continue Reading

→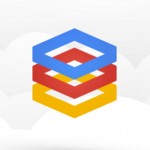 Large enterprises public cloud services like Amazon EC2, Microsoft Azure, Rackspace are more focused on providing infrastructure services to cloud computing high performance and flexibility, aimed at those sites and applications that have significant volumes of traffic. The latest to join the party is Google with Google Compute Engine.
After a year and a [...]
Continue Reading

→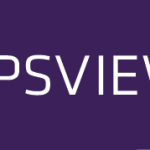 Business has never before been so reliant on a stable Internet connection; the cloud has now displaced a huge amount of historically on-premise solutions, from accounting software through to CRM systems. It's mobile; it's always on and readily available. But this raises the question, just what happens when the faithful cloud (or [...]
Continue Reading

→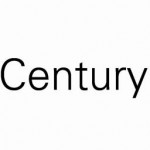 There is a new disturbance building up in the cloud as a new wave of computing trends rise to popularity. One of them is the rising audience and user market for Docker. Here is a peek of what to expect in the complicated arena of cloud computing in 2014.
Amazon Web Services (AWS) will [...]
Continue Reading

→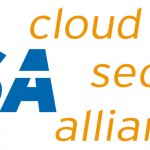 Cloud Security Alliance (CSA), the nonprofit organization whose mission is to promote the use of best practices for providing security assurance within cloud computing, is led by a broad coalition of industry professionals, companies, associations and other key stakeholders. Its mission is to promote the use of best practices for providing security assurance [...]
Continue Reading

→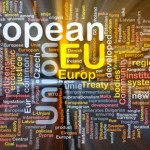 Cloud computing holds great potential for both the private sector and the public administration in Europe. Simultaneously, data protection and data security in the cloud have a high priority in order to provide confidence in the context of the revelations about the NSA's activities critical to cloud computing.
More than 95 percent of [...]
Continue Reading

→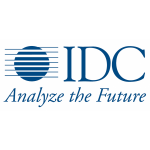 IDC estimates that between now and 2017 the market for PaaS solutions will increase by 30 percent annually, to reach a turnover of $14 billion by 2017. The jump from last year $3.8 billion to $14 billion will be due to the need for companies to reduce infrastructure costs and speed up application [...]
Continue Reading

→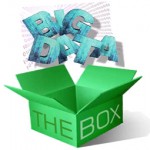 The era of big data is here. Multi-petabyte data warehouses, social media interactions, real-time data feeds from sensors, geospatial information and other new data sources, not only confront organizations challenges but also opportunities. More and more companies are therefore already begun to formulate their big data strategy or already presenting their first big data [...]
Continue Reading

→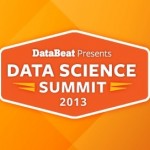 Interest in data science has exploded in 2013. Organizations have realized that data science and data analytics represent perhaps the biggest opportunity to drive dramatic change and opportunity in their businesses today. And with the speed at which data science is evolving, they are working hard to not [...]
Continue Reading

→

Every time someone says, "There's an app for that," there must also be, behind the scenes, an API for
that. Today, APIs have become the most attractive properties in many companies' digital portfolios. With the dominance of the mobile web and the corresponding shift of website traffic to API or "web services" traffic, companies of [...]
Continue Reading

→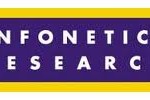 Cloud-based systems are attractive as a standard part of the corporate landscape, because they are usually cheaper, faster and easier to deploy than internal IT systems. The path to the cloud is a must for most enterprise, however, an assessment of information risk precede that takes into account the complexities of cloud systems, the [...]
Continue Reading

→
Download Free Whitepapers