Featured Article
MORE FEATURED ARTICLES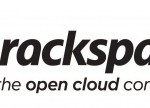 Use of cloud services at home, in the workplace and in large enterprises has steadily and significantly increased. Now we are seeing a similar trend with mobile devices and cloud technology. Mobile devices are already accessing a number of cloud services, such as Dropbox, and more third-party applications utilize cloud computing [...]
Continue Reading

→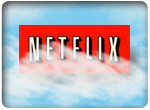 In a recent customer conference of Amazon Web Services in Las Vegas, Netflix CEO Reed Hastings announced that 95% of his firm's storage and computation requirements are already being provided by AWS. According to him, by the end of 2013 Netflix will be 100% on Amazon Web Services and will be the largest company [...]
Continue Reading

→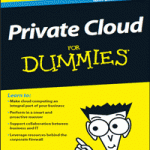 Whether public, private, or hybrid, cloud computing is becoming an increasingly integral part of many companies' business and technology strategy.
Many companies want to be able to have pools of computing resources based on a self-service model where the company owns and operates those resources. With a private cloud model, these resources are standardized [...]
Continue Reading

→

Oracle announced an agreement to acquire DataRaker, an analysis platform in the cloud that allows service providers of electricity, gas and water utilities to realize huge amounts of data to optimize operational efficiency and improve the client experience.
DataRaker develops solutions for analyzing energy consumption, electricity and gas, and water. These analyzes [...]
Continue Reading

→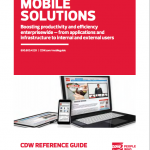 Organizations have embraced mobility-first approaches, starting with their users and working back from devices to wireless strategies, network infrastructures and data centers. Successful initiatives require a framework and strategy to ensure that all the pieces work together to deliver the efficiencies and flexibilities that mobility promises. Awareness of the typical mobility implementation cycle can [...]
Continue Reading

→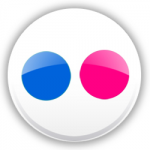 Instagram is one of the few social-media oriented services that managed to really click these past few years. While other photo sharing sites are constantly being gobbled by larger companies and being dissolved, instagram remains strong and shows no sign of stopping, which is why it's not surprising that everyone is now trying to [...]
Continue Reading

→
Last November 20, 2012, the Amazon AWS re:Invent conference served as the launching pad for Alegion's ground-breaking crowdsourcing platform, aiming to give large businesses the ability to integrate crowd-sourced manpower into their complex businesss processes, and promising to help large organizations reinvent how they accomplish their work.
Defining Crowdsourcing
The concept of crowdsourcing is [...]
Continue Reading

→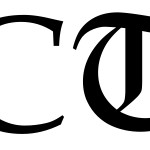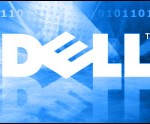 Dell announced a renewed commitment to accelerate the growth of small and medium enterprises with scalable technology solutions, resources for entrepreneurs, and a new partnership with the Clinton Global Initiative designed for the next generation of entrepreneurs at Dell World 2012.
The rapidly growing entrepreneurial companies are an important catalyst for global economic [...]
Continue Reading

→

Historically, enterprise-wide integration and its countless business benefits have only been available to large companies due to the high costs of purchasing and implementing integration solutions, which until recently amounted to hundreds of thousands of dollars. Those who could afford to purchase and implement enterprise integration solutions realized cost efficiencies from automated business processes [...]
Continue Reading

→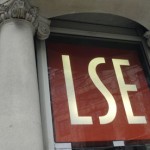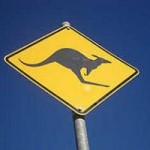 According to an analyst group Ovum, the Australian government isn't taking full advantage of cloud computing. As such, it fails to connect with cloud-ready nations like Singapore, Hong Kong, Korea, and Japan. In the blog of Steve Hodgkinson, an Ovum analyst, he said The Asia Cloud Computing Associated downgraded Australia in its cloud readiness [...]
Continue Reading

→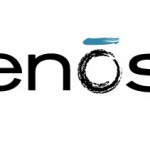 Google challenges Amazon AWS for public cloud supremacy
With far too much attention being placed on an OpenStack competitor to Amazon, Google Compute Engine will emerge as the clear alternative. Google's secret sauce includes a complex mix of datacenters, virtualization, breakthrough software, a comprehensive fiber backbone, and the use of new technologies [...]
Continue Reading

→

Prior to the hybrid cloud, IT determined how an enterprise infrastructure grew. With the introduction of Software-as-a-Service (SaaS), lines of business, such as marketing, sales and logistics, can expand the enterprise infrastructure without involving IT by directly purchasing SaaS. Read this whitepaper to become aware of the dangers of the accidental SOA cloud architecture.
[...]
Continue Reading

→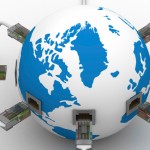 A lot of executives look down on technology evangelists and consider them as mere "drive-by shooters" or basically people who cruise by their offices while firing one-shot "silver bullet" solutions. There is a possibility that cloud evangelists are lumped in the same category, if they are promoting cloud computing as a tech enhancement instead [...]
Continue Reading

→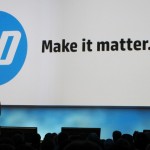 At the annual HP Discover 2012 conference in Frankfurt, Germany, HP presented a number of innovations in its Converged Storage and big data portfolio. The new solutions are designed for virtualized environments, cloud and storage of big data and include new HP 3PAR StoreServ Storage, HP Storage StoreAll and HP StoreOnce Backup offers.
In 2011, HP [...]
Continue Reading

→
Download Free Whitepapers