Featured Article
MORE FEATURED ARTICLES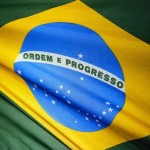 The adoption of Software as a Service, or SaaS, has grown dramatically among users of business software solutions, although it varies depending on the market, says Gartner after making a survey that shows 71% of organizations are using SaaS for less than three years.
Spending in the area of SaaS is doing well and [...]
Continue Reading

→

Cloud computing has emerged as one of the prevailing IT trends today. By providing greater levels of provisioning and automation, cloud computing can help organizations become more nimble, reduce operating costs, improve application performance, and better allocate their compute resources. It enables organizations to more flexibly scale their IT infrastructure while reducing the administrative [...]
Continue Reading

→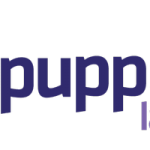 Enterprises look to adopt cloud operations practices more broadly. It is not just about IaaS and PaaS offerings.  The cloud effect is a continuation of the homogenization of infrastructure that started with virtualization. Homogenization has lowered operational costs and sped up new product delivery. Companies will begin to adopt [...]
Continue Reading

→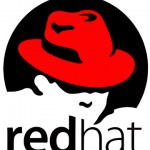 Red Hat, provider of open source solutions, announced new portfolio of solutions designed for open hybrid cloud for enterprises to create and manage open hybrid clouds.
The solutions combine the complete product portfolio of Red Hat – which includes Red Hat Enterprise Linux, Red Hat Enterprise Virtualization, Red Hat Storage, JBoss Enterprise Middleware, [...]
Continue Reading

→

By Larry Warnock, CEO of Gazzang
Rarely a day goes by that we don't see a new analyst estimate highlighting the impact of Big Data. Gartner now claims it will drive $34 billion of IT spending in 2013, up from $28 billion in 2012. There's no doubt big data means big business.
And while [...]
Continue Reading

→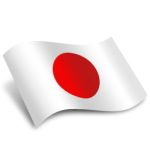 The state of cloud computing in Japan makes for an interesting read, due to the various oddities that are present within the country with regard to the technology. For instance, the country currently comes in at first place in the BSA Global Cloud Computing Scorecard, [...]
Continue Reading

→

This week, VentureBeat hosted CloudBeat 2012 in Redwood Shores, California, where executives from VMware, Dropbox, Box, SAP, PepsiCo, Nebula, and many others provided deep insights about how people are using the cloud. CloudTimes was a Media Partner for the event.
Cloud computing, a broader concept than it seems, is still fresh [...]
Continue Reading

→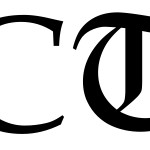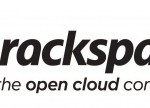 In an effort to boost UK as a startup hotspot, Rackspace has announced that it will provide selected business startups to be beneficiaries of £12,000 worth of cloud resources (similar to their activities in the US). Through the Rackspace Startup Program, the company has agreed to offer new and emerging businesses [...]
Continue Reading

→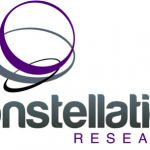 Being a popular deployment cloud model, Constellation Research is pushing for a clear bill of rights for Software-as-a-Service customers. Ray Wang, from the analyst firm, says that there must be due diligence in checking all Software-as-a-Service contracts just like what the on-premise licensed applications require. IT buyers must learn from their previous [...]
Continue Reading

→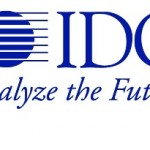 The International Data Corporation recently released its report which predicts IT cloud services' revenues to reach $43.2 billion in the United States of America by 2016. The amount is comparatively large, up by 18.5% from its 2011 amount of $18.5 billion. The public IT cloud offerings include services for both corporate and [...]
Continue Reading

→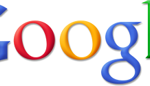 Earlier this week, Google announced a significant increase in its infrastructure as a service (IaaS) offer with an increase in the number of virtual machine sizes available to the US and Europe customers from 4 to 40.
In addition to the new types of instances, the company reduced the price of its Google [...]
Continue Reading

→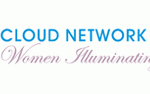 CloudNOW, a nonprofit worldwide association founded by Jocelyn DeGance Graham has given 2013 top predictions regarding cloud computing. CloudNOW is working for the overall professional development of women with a focus on using technology by providing forums and platform for networking, knowledge sharing, counseling, mentoring, and economic growth.
The forecasts were authored [...]
Continue Reading

→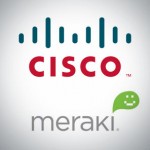 Due to its expansion efforts in cloud computing, Cisco Systems Inc. has decided to buy Meraki, a San Francisco-based cloud computing firm, for $1.2 billion. Meraki has been known since 2006 as a provider of mobile device management, security, switching, and Wi-Fi technologies. Founded by members of the Laboratory for Computer Science at the [...]
Continue Reading

→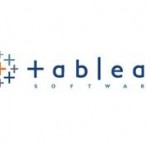 While the most presentations around big data underlying the processing systems will be deployed in the enterprise, Google built a service that will analyze the cloud of large volumes of data.
Google's BigQuery service could help companies analyze their data without the need to build infrastructure. The service is designed primarily for use [...]
Continue Reading

→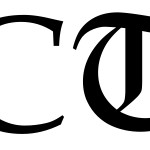 Download Free Whitepapers