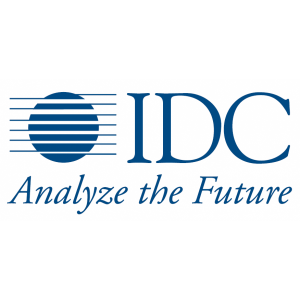 The global research firm, IDC, has released a new infographic commissioned by SAP which estimated that SAP partners worldwide revenue gain of about $220,000 million over the next five years in relation to the analytical solutions and the company's big data.
According to IDC, this is consistent with the strong increase in demand from customers advanced capabilities and predictive analysis planned for the next 12 months, as well as the desire to control costs, streamline operations and management risks.
The infographic, called "Worldwide Ecosystem Analytics & Big Data: Growth Opportunities for SAP Partners" reveals that the ten industries that generate more opportunities in this segment are manufacturing, government, communications and media, banking, professional services, retail, health , utilities and insurance. Estimates are based on the sharp increase in the demands made ​​by customers in relation to their need for skills to perform advanced and predictive analysis and control costs, streamline operations and manage risk. The announcement was made ​​at the leadership summit SAP Americas Partner Leadership Summit, held in Miami, FL (USA), from 29 to July 30 of this year.
In addition to developing great products that allow its partners to grow around its effective supply among customers, SAP does an excellent job delivering great products for partners to work with, as well as effective sales, marketing and training resources. The result is that the SAP ecosystem is well-positioned for the future and customers will benefit from these additional skills and resources.
In the report, IDC said more than 69 percent of companies are looking for skills in advanced analytics and predictive analytics in the next 12 months. Nearly 68 percent of enterprises don't have stated business intelligence or business analytics strategies, while 63 percent of IT and business executives are not familiar with the phrase big data. Moreover, this is an opportunity that extends worldwide, with estimated $48000 million revenue coming in the Asia-Pacific-Japan; $7,000 million in Europe, Middle East and Africa, and $10,200 million in the Americas region.
According to IDC analysis, between 2005 and 2020 the digital universe will grow from 130-40000 exabytes. With its ability to enhance the capabilities of companies to control the massive growth of data necessary for making informed business decisions, SAP will play a leading role in the optimization and improvement of business, as a means to grow sustainably.