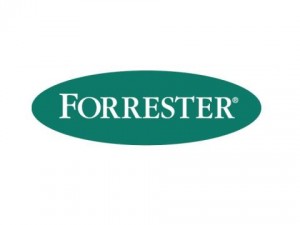 Forrester released the data of its annual survey on IT spending worldwide and detects areas with higher spending, including apps and tablets.
Forrester Research annual report on worldwide IT spending split the amount of 2.06 trillion dollars spent this year from businesses and governments between hardware, software and services related to information technology world. CIOs and IT decision-makers plan their biggest software spending increases in mobile applications and middleware, analytics, security, and collaboration software.
Software registered largest share of tech spending in 2013 and companies will continue to spend in this segment particularly on smart and cloud computing in 2014. While investment in legacy applications (both desktop and server) begins to languish, most investment moves towards cloud computing solutions, SaaS solutions development and towards the smart computing, i.e. Big Data and mobile application development.
Software market spending increased to $542 billion in total investment. The market will grow by 3.3% this year and 6.2% in 2014, with a surge not impressive, but still stronger than any other technology category.
Next to the software, the PC still continue to dominate the market with an amount invested in 2013 amounted to $134.2 billion. The PC industry sets to look shrink very quickly with a growth rate of 3%, despite the launch of the new Windows 8 operating system.
At the same time the mobile software and mobile apps grows in an impressive way as consumers are now more inclined to tablets. Tablets market will grow by 36% this year with a turnover of $21 billion, dominated by Apple, Samsung, and Microsoft.
Forrester outlines the U.S. as a nation to the world's highest-spending in terms of IT investments at $819 billion, and which should rise to $875 billion by 2014. For Europe, Forrester still has a positive evaluation, since it seems that the old continent is in recovery after a strong period of recession. The UK lags behind Germany in the adoption of advanced technologies such as mobile, cloud and analytics.
Forrester data indicates that European (specifically, British, French, and German) CIOs in a recessionary business environment will pare their new project budgets for packaged process apps and platform software. As a result, software purchases, which are Europe's largest ICT category, will rise by 2.2%, with a decline in licensed software purchases being offset by growth in maintenance fees and SaaS deployments.
Like German firms, a high proportion of UK firms — 63% on average — are implementing mobile technologies like smartphones and tablets and mobile apps. But only one-third of UK firms are using or planning to use cloud computing, and only two-fifths are using smart computing technologies.
CIOs in the US should plan for 5% to 6% growth in tech buying in 2013 and 2014; those in Europe will generally make lower IT purchases in 2013, rebounding to small increases in 2014. In Canada, Japan, Australia, and India, modest rises are in store. In China, Latin America, Africa, and the Middle East, growth rates will be in the high single digits, though lower than their peaks in 2011, says the report.