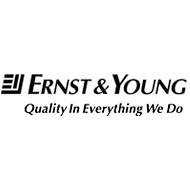 Technology spending is increasingly a key building block for the enterprises. Cloud integration makes businesses more agile, a trend which includes improvement in mergers and acquisitions approaches. Cloud/SaaS and smart mobility drove more deals than any other deal-driving trend in first quarter of the year, according to the latest report on M&A activity from Ernst & Young.
The power of the smart mobility megatrend was evident in Q113, as its impact on PC sales helped drive the deal to take Dell private. Many deals involved technologies to help network operators manage growing mobile traffic volumes more efficiently. Social networking, software as a service (SaaS) and big data analytics continued to be major elements driving dozens of deals.
High-tech M&A value increased 58 percent compared to last year and 24 percent sequentially to $36.4 billion in Q1 2013. Aggregate value of corporate deals fell 44% YOY and 55% sequentially to $10.8 billion in Q113.
Cloud continues to be very strong when it comes to deal activity in M&A. It is one of the five megatrends Ernst & Young has been looking at for the last several years. Around 18 percent of the M&A deals done in the first quarter had some sort of a cloud aspect to them. In the latest CIO Magazine Tech Poll/Tech Priorities survey, almost half of the IT decision-makers said they are expected to increase spending on mobile technology, cloud computing services, and business intelligence and analytics over the next 12 months.
Macroeconomic pressures continued to hold down global technology M&A activity in Q113. Ernst & Young sees gradual improvement in macroeconomic uncertainty and a near-term narrowing of valuation gaps as positive signs. However, there is still a lack of confidence around doing large deals in the current economic conditions
On the mobility front, the proliferation of smartphones and tablets, as well as broadband connectivity and rich content that can be delivered through 4G and Wi-Fi networks will drive industries through M&A deals.
In terms of regions, the report says Asia-Pacific companies appear to have been taking advantage of low valuations to acquire strategic growth technologies around the world. EMEA technology buyers are persevering through Europe's multi-year macroeconomic malaise by focusing on the key innovative technologies of social-mobile-cloud and big data analytics.
Looking ahead, the report says that the economy does not show so much uncertainty, but warns that there is still a distrust of large business operations. Gradually improving macroeconomic conditions, improved confidence, increased stock market valuations and the need for companies to respond to the transformative impact of the five megatrends — smart mobility, cloud/SaaS, social networking, big data analytics and accelerated adaptation, all point to a steady, gradual increase in technology M&A activity over the next several quarters.