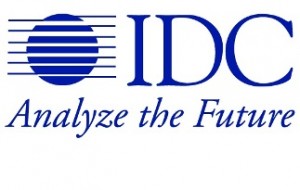 According to a report recently published by the research firm IDC, global spending on public IT cloud services is expected to reach the $100 billion milestone in 2016 as a result of companies starting to migrate their operations to the cloud services model.
The IDC made a note of defining public IT cloud services as those offerings that are designed for an unrestricted marketplace of potential consumers. The firm further stated that the IT industry is in the middle of a transformative period, as organizations start to see the benefit of the cloud and have started investing in technologies that could encourage innovation and growth for the next two to three decades.
The current spending for global public IT services in 2012 is more than $40 billion, but with a CAGR (compound annual growth rate) of 26.4 percent for the period of 2012–2016, which is impressive as it is roughly five times of the IT Industry's overall compound annual growth rate.
The IDC's study, which is titled Worldwide and Regional Public IT Cloud Services 2012-2016 Forecast, posits that public IT cloud services will have accounted for 16% of total IT revenue by 2016, particularly in 5 key tech categories: system infrastructure software, applications, basic storage, servers, and PaaS, with cloud services being responsible for generating 41% of all growth in these categories by 2016. Basically, failure to take advantage of cloud services will result in stagnation for both the vendors and the industry.
IDC further noted that even though SaaS will have the largest share of public IT cloud services spending over the next decade, other cloud categories such as PaaS and basic storage will exhibit a faster growth rate. They have also pointed out that the speed in with PaaS rolls out over the next couple of years will be crucial to maintaining the momentum of cloud.
By the end of the decade, it is expected that at least 80% of growth in the industry will be driven by cloud services and other 3rd platform technologies. Of course, the US will still be the largest public services cloud market, immediately followed by the APAC regions and Western Europe. Oddly enough, emerging markets will show the fastest growth when it comes to public IT services spending, as they will account for almost 30% of net-new public IT cloud services spending growth by 2016.
IDC capped off their report by saying that they expect public clouds to fully mature and incorporate many security and availability features that will make them even more of an attractive option.