News Tips
Got a news tip or inside information about a topic we covered? We'd love to hear from you. Please drop us a note at info@cloudtimes.org.
Website Suggestions & Error Reports
If you are experiencing problems with the site, or if you have any suggestions as to how we can improve it, please email us at webmaster@cloudtimes.org.
Advertise / Sponsorships / Media Kit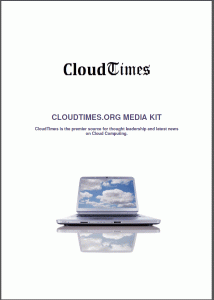 Please contact us directly at ads@cloudtimes.org for requests-for-proposal and additional pricing information. You can also download our CLOUDTIMES MediaKit 2013.
Stay in Touch

Make sure to sign up for our weekly newsletter. Privacy is our highest concern. We will never use your e-mail address for anything else than the newsletter subscription.
We also host the LinkedIn Group Cloud Computing Executives for open exchange of information.
__________________________________________________________________________
Amiro Group, Inc.
303 Twin Dolphin Dr, Suite 600
Redwood City, CA 94065
U.S.A.
CloudTimes is owned by Amiro Group, Inc.
Editor-in-Charge: Martin Tantow