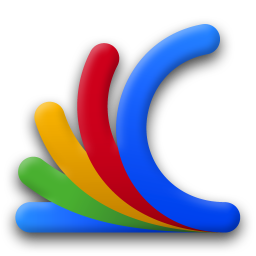 We are used to receiving printed catalogs – they are a good traditional sales tool. They are a distraction from bills, etc. and are generally read by the whole family. People browse at their leisure and choose products they might otherwise not have considered. The cloud offers a revolutionary way of directly selling to consumers through digital catalogs.
Consumers tend to choose items to buy later and then go online to buy later. People are twice as likely to buy products online if they have received a printed catalog first and are also more likely to spend a lot more.
The problem with print catalogs is that they are expensive to produce. They can be the biggest marketing expense a retailer has. As a result, a lot of retailers have stopped producing catalogs. With the advent of tablet computers, this is set to change. Tablets are portable and make it easy to access the internet.
Digital Catalogs Going Forward
Enter the digital catalog – marketing at a fraction of the cost of print media. Merchants are able to join a group catalog app offering  a number of products from several merchants and allows them access to a huge stream of online shoppers. It's a huge range of clients at a much lower cost.
The apps allow tablet users to access their favourite digital catalogs on their tablets quickly and easily. They are able to simply and easily browse the catalogs and compare items, share great deals and also place orders.
In some cases, such as Google Catalogs, it costs you as the merchant nothing. Others charge only per click through to your website.
Do they Increase Sales?
In theory it's great but do these catalogs actually drive conversions? Most traditional retailers have noticed an increase in sales due to their online catalogs but have found, more importantly, that the catalogs do drive business to their stores.
As an example, Hamilton Jewelers has seen an increase in ecommerce sales of around 5% after signing up with a group catalog. They do admit that their target demographic – women aged 30-50 are a difficult audience to reach in this manner but still believe that the catalog has resulted in better notoriety in their target range.
According to their stats, the initial jump in web traffic was around 40% and this has been sustained. Since launch the traffic has grown by between 10% and 20% monthly. They have found that around 68% of the traffic generated by the catalog is new.
The stats are promising but some caution is warranted – you still have to work at cross-selling to those new clients.
The Metrics
Digital measurement is supposed to be a problem. It's as easy as tracking the source of the clicks and following the progress of the clicks. However, the main problem is that even Google hasn't merged their tablet analytics with mobile and computer analytics.
There is also the case of lack of data. There are very few companies who have institutionalized measuring the new customers and fulfilled transactions they get from catalogues. Brands like H&M and other shopping sites keep their catalogs updated but have not really isolated their measurement simply because there seems to be no need for it. Catalogs have always been a part of their general sales strategy.
However, this is something small business should look into now. The cloud offers small businesses a chance to perpetually display every product they sell and also make it available in perpetuity.