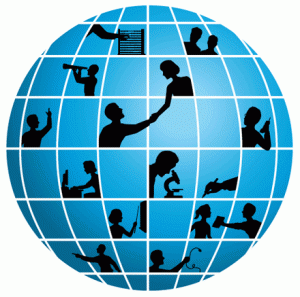 Asia Pacific Cloud Index Survey, a report come up from the Asia Cloud Computing Association (ACCA), is projected that the business of cloud computing will generate more than 14 million jobs around the globe including 10 million in the Asia Pacific region in the next three years.
The group's Cloud Readiness Index gives us an interesting breakdown of how Asian countries compare cloud computing competitiveness against their Asian neighbors and tracks the development of infrastructure and environments in the Asia region.
The index measures 14 Asia-Pacific countries and markets taking into consideration data protection, infrastructure areas such as broadband and the broader business and government environment.
According to the report, Japan is the most 'cloud ready' nation in the Asia Pacific region and had an overall CRI score of 78.8, followed by Korea (with a score of 76.3) overtaking Hong Kong (75.9) for second place, Singapore (72.8) and Taiwan (72.4).
Even the power shortages that have followed since the March 2011 earthquake have been managed well by the data center industry in Japan. The report says Japan has the optimum mix of policies, business and infrastructure to continue and drive growth and adoption of cloud computing.
Australia slipped three places to seventh position mainly due to its poor international connectivity score but scores highly in data privacy and data sovereignty its overall competitiveness in the cloud stakes. The report recommended that the Australian government should consider subsidies, tax credits or other incentives to increase connectivity to the rest of the region.
New Zealand came top on two key areas – data privacy and data sovereignty. Cloud investments are going into Auckland, Wellington and Hamilton and, in what appears to be a world first, the industry is developing a voluntary code of practice, the report notes.
Singapore scored 4.5 in information privacy, ahead of China and behind India and Indonesia. India and China, the two mega-markets of cloud computing, fared in 9th (52.7) and 10th positions (51.2) respectively.
The report also noted that there is wide recognition among Asian governments and business leaders about the importance of the cloud in driving innovation, cutting costs and boosting productivity. The Index aims at marking the progress of the region's economies towards reaching their cloud objectives.
Gartner has predicted the cloud service market to be worth $109 billion this year, while IDC estimates that cloud will create 14 million jobs worldwide by 2015 and $1.1 trillion a year in new business revenues.