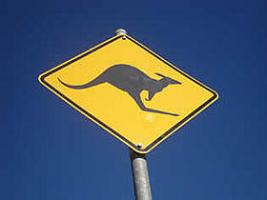 According to an analyst group Ovum, the Australian government isn't taking full advantage of cloud computing. As such, it fails to connect with cloud-ready nations like Singapore, Hong Kong, Korea, and Japan. In the blog of Steve Hodgkinson, an Ovum analyst, he said The Asia Cloud Computing Associated downgraded Australia in its cloud readiness efforts because of the country's poor broadband quality and international connectivity.
In Hodgkinson's point of view, the Australian government can look to Amazon Web Services for inspiration. AWS had decided to invest in the country because of the positive possibilities for the its digital economy. The Commonwealth Bank of Australia CIO Michael Harte is even throwing his full support particularly on AWS and the public cloud services. When Harte spoke at the AWS event in Sydney, he said that data security and sovereignty have been overused excuses in order to halt any firm's efforts in moving to the clouds. According to him, these excuses are unjustified.
Hodgkinson also said that the Australian government is supporting digital economy but is deeply suspicious of cloud computing services. But there is some move to change such views on cloud computing because Stephen Conroy, the Minister for Broadband, Communications and the Digital Economy, is already in the forefront of creating a national strategy on cloud computing. The said strategy, according to Hodgkinson, is scheduled to be considered during the first few months of 2013.
In Hodgkinson's speech during the Wellington breakfast seminar, he was quoted saying that the Australian public sector is having a positive experience with cloud computing. According to him, the New Zealand Post is leading the way in using Google Apps in the region. Even Auckland University is also adopting Google Apps. He noted, however, that there's reluctance on the part of some companies to talk about their successes in using cloud services. As such, they don't have any use in case studies.
New South Wales Department of Trade and Investment, however, is currently using SAP Business by Design for procurement, human resources, and finance in its 9 agencies. These agencies are expected to go live early next month. If these efforts become successful, such efforts will be a perfect example in moving towards the clouds.