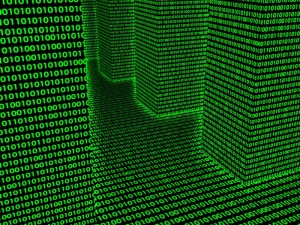 Many vendors talk about SaaS (Software as a Service) as the paradigm of software application. SaaS model has passed the stage of adapting applications to customer relationship management (CRM) and management of human capital (HCM), Business Intelligence and platform and middleware solutions. While all of these areas continue to show high growth potential in the corporate segment, SaaS is gaining strength in areas such as Web-conference, team work and management of IT services and particularly in Big Data Applications.
An editorial by Raj De Datta, CEO and co-founder of BloomReach, published in TechCruch, emphasized just as cloud computing and SaaS has transformed the way companies do businesses, so will Big Data Applications (BDA).
So what's the Big Data App or BDA buzz is all about?
"BDAs are web-based applications that interpret and use massive amounts of enterprise and web-scale data to deliver more intelligent results for their subscribers. BDAs leverage the best of the cloud; they're web-hosted, multi-tenant and use Hadoop, noSQL and a range of recommendation and machine learning technologies," Datta writes.
Datta makes the opinion that while SaaS changed the way software and services are consumed, reduced integration costs, and increased scalability of services, it doesn't change the functional capabilities of the core applications.
BDA as a substitute, he says is a natural extension of the SaaS model and is already exist in some forms to users and enterprises. Datta says BDAs are slowly making their present felt in the enterprise space. He gives some example of the BDAs developing efforts:
For instance, LinkedIn is providing BDA service for the talent acquisition and recruiting software market. LinkedIn connects users with users and recruiters with key skills. As a result, the reach of recruiting software market is now extending to smaller and specialized recruiters.
Salesforce now offers more than just CRM. The company is moving towards BDA direction and believes BDAs are the future of SaaS. With its acquisition of Jigsaw, a provider of contacts to clients and Radian6, a social listening software company, Salesforce recognizes the combination of social networking and their powerful applications for brands would bring more data and analysis to salespeople.
Bazaarvoice's BDA service controls multiple websites with reviews and feedback database information by collecting customer reviews from across the web. The company gives all suppliers comparable review database information to Amazon.com.
Lastly, Datta's company BloomReach analyzes web's data and then interprets social and advertising traffic and missing relevant content to build dynamically augment semantic websites models to drive more traffic and revenue to their customers.
Finally, Datta comments BDAs are better than their SaaS equivalents as they combine delivery model benefits of SaaS with network effect in the data being collected.
"These days, there is so much more data outside the enterprise than within it, that the notion of re-packaging an enterprise's own data for analysis and workflow seems quaint. BDA companies create value differently than SaaS companies. While both sell into enterprises, BDAs deliver much more value per dollar spent, because each acquired customer adds data to the engine, which in turn improves the service for all its customers," he writes.
In the transition to cloud computing it is very important in formalization of operational and business processes, defining the metrics by which you can monitor the effectiveness of work performed by third-party provider. SaaS is a disruptive technology and it should be understood that the transition to BDA is the transformation of resources into services.
The BDA revolution is just beginning and still an intriguing concept. It will bring two innovative trends into one – the power of big data analytics and the capability of cloud computing combined with SaaS.