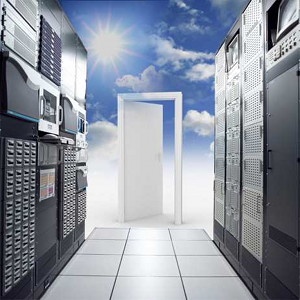 Juniper Networks announces Junos Network Analytics, a range of next-generation solutions for Big Data analysis and intelligence network that now includes BizReflex and NetReflex products. Both products were developed in partnership with Guavus, a leading provider of Big Data solutions based on innovative "first analysis" architecture to better understand the behavior of the network from the valuable lessons learned from Internet Protocol (IP) and MPLS (Multiprotocol Label Switching) network traffic patterns.
The products provide knowledge about the traffic pattern of IP and MPLS to better understand the network behavior. The new analysis tools help service providers in particular to optimize their network resources and creating new revenue opportunities. They also provide support for customer retention and attracting new customers.
With the proliferation of dynamic cloud applications, the flowering of mobile terminals and the large amount of data networks, it becomes essential for telecom operators to analyze their network routing infrastructure data to make strategic decisions. But for the majority of these operators, the collection and analysis of data within their router networks remains a complex and time-consuming process that is not thought to evolve as needed. With the following Junos Network Analytics, users can extract more data from their networks, and adapt more quickly to changing needs.
The first two products in the suite Junos Network Analytics combines a powerful analysis of visual dashboards advanced presenting the information from the network in the form of graphs, statistics and analysis down customizable engine.
BizReflex product combines a network and a dashboard for decision makers to gather strategic information on how their customers, peers and prospects interact with the network analysis engine. This tool extracts and analyzes data from edge routers and allows network operators to segment customers according to their relative importance and price services. NetReflex provides network architects and operations teams and detailed analysis of traffic on IP and MPLS networks trends. The solution enables service providers to reduce costs through more informed decisions and improve the efficiency of their network.
With this development, has laid out its software-defined networking (SDN) strategy, a growing trend among leading vendors now in IT world. According to IDC, the SDN market is expected to reach $3.7 billion in 2016.  Juniper Junos Network Analytics harnesses the power of big data to bring near real-time information to service providers that will scale to their needs and provide a complete business insight solution for IP and MPLS networks.