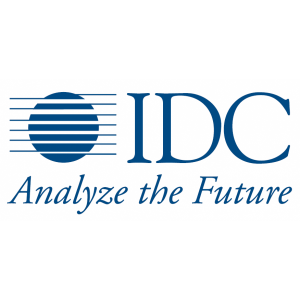 According to IDC, in 2013 the global volume of the enterprise networking market (which includes software defined networks (SDN)) will reach $42.4 billion, and will reach $50 billion, with growth across all categories, by 2017.
The volume of the Layer 2-3 switch market segment of the market has increased by 46.9% compared to the same period last year. The market for Layer 4-7 devices, including application delivery controllers is also growing at rapid pace. WLAN revenues grew by 28 percent in each of the last three years.
SDN is a network approach that's arisen to support the needs to cloud computing, virtualization and multi-tenancy. Workloads have changed – there is more virtual traffic, which has necessitated the need for a lot more flexibility in the data center.
Cloud and mobility are the two key paradigm shifts when it comes to enterprise IT networks, the report says. The network was static and reliable, and it met the needs of IT. That needs to change now. Why does it need to change? Because of the explosion of traffic.
Analysts believe the most important factor for growth in the corporate sector is the BYOD trend. In addition, significantly increasing in the use of Wi-Fi technology to offload data traffic on mobile networks, operators are driving the growth.
Mobile devices in the last year have generated a number of important trends, both in terms of technology and in terms of business. This year, the personal mobile devices employees will have an even greater impact on the organization of work in companies that will lead to an overestimation of network resources and will force organizations to support a wide range connected to the corporate network. IDC expects there will be 30 billion connected devices by 2020 and more than two-thirds of workers are accessing their enterprise network from their personal devices.
Similarly, the use of video for commercial purposes has increased in couple of years. According to IDC, applications like YouTube, combined with social and collaborative services like video conferencing, are significantly contributing to the volume of the SDN market and enterprise networking.
Furthermore, many companies in varying degrees start to involve in the cloud technologies. These include compute and storage services at the infrastructure as a service (IaaS) layer, software as a service (SaaS) layer. IDC found that in-house traditional IT is expected to drop to 62% compared to 68% of spending this year, with increased spending in public cloud, off-premises private cloud and internal private cloud.
Other factors that contributing to the support of SDN network include SDN-enabled switches, routers and network equipment. Companies like HP, Dell, IBM, Cisco and Oracle are early adopter of both hardware and software for enabling SDN, which would include servers, storage, networking and management control planes.