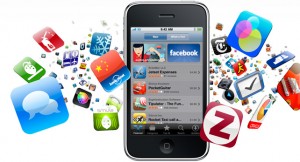 Revenues from digital advertising reached a new record high. In the yearly Internet Advertising Revenue Report prepared by PricewaterhouseCoopers for the Interactive Advertising Bureau, Q4 digital advertising revenues reached $10 billion, an increase of almost 15% from 2011 figures. Total revenues for 2012 were $31.6 billion in the United States of America. According to Kantar and Nielsen Company, total revenues from all media grew by 3% but mobile advertising grew by 111% for 2012.
David Silverman of PricewaterhouseCoopers says that growth is driven by three trends. First, there was increased use of different screens. Second, screen resolutions for mobile ads were improved. Lastly, the industry is trying to improve the advertising ways on the various mobile devices. Furthermore, search revenue also grew by almost 15% with $16.9 billion.
In another report published by International Data Corporation, it reported that mobile publishers like Twitter, Pandora, and Facebook are leading the pack in mobile display advertising in the USA. Although Apple, Millennial Media, and Google were leaders in the past, mobile publishers are now quickly taking over. Last year, The Weather Channel, Twitter, Pandora, and Facebook controlled around 50% of mobile display ad spending. Karsten Weide, Vice President of Media & Entertainment of IDC, says that mobile ad networks are experiencing a hard time in competing against the mobile publishers.
According to the 2012 US Mobile Advertising Market Sizing and Vendor Market Shares report of IDC, mobile advertising spending will continue to grow and that mobile display advertising will continue to increase its market share.