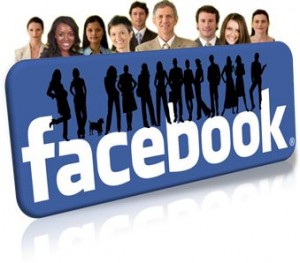 Facebook seems to have two different timeline layouts now. My professional FB account has all the updates on the right and the basic info on the left. My personal account still uses the very controversial two column timeline. I am not sure what exactly is going on but I am sure that this is all part of Facebook's attempt to remain relevant.
Ian Kar and Kurt Eichenwald wrote an article predicting Facebook's 2013 moves.
Everybody familiar with the industry already knows about Facebook's much-maligned, mismanaged IPO, and how the resulting debacle resulted in its share price languishing while Wall Street wonders if the social media pioneering giant will eventually recover and make money. This is why nobody is surprised that Facebook is starting to change its strategy by taking small, largely unnoticed steps that work together in driving their company to a new direction. The social network has since rolled out new content, new algorithms, and has partnered with other industry leaders in order to launch a new marketing model that can bring them back to the top of the industry ladder.
Facebook Embraces Mobile Devices
One of the key principles in Facebook's new direction came from Vice President of Partnerships Dan Rose, who once said that there are a multitude of things that can be unlocked on mobile – that you don't normally bring your desktop computer to a restaurant or party.
Rose's comment perfectly encapsulates an industry shift that has been happening this past decade, as people are starting to gravitate more towards smartphones, tablets, and notebooks while leaving their desktop computers behind. Facebook's last earnings report serves as proof of this paradigm shift, indicating that the number of Facebook users on mobile devices per day has already exceeded the number of Facebook users who use desktop computers.
This vital piece of information is probably what prompted Facebook to start focusing on improving their service's mobile aspects, to the point that they are now trying to come up with a unique mobile experience that will not be found on desktop PCs. This is not a mere flight of fancy for the company, as experts estimate that the mobile market is only going to become more lucrative while growing at an exponential rate.
New Content
Facebook, like NBC, CBS and other television networks need to come up with new tv shows to keep them from shifting to another network. Like televisions networks, contents lost their appeal after a while and new ones must be created to. It seems the age of gaming is over, at least temporarily. Mafia Wars and other games are not getting the same attention. Before that, there was poking.
Facebook needs to find that new content that people will latch on to. Right now, memes and celebrity interaction is filling the void but it won't forever.
Facebook's Partnerships with Apple and Google
While people tend to see Facebook as aggressively competing with Google and Apple in terms of apps and social network services, the truth is that Facebook also has decent partnerships with both, with Facebook sending over 180 million clicks per month to both Apple's App Store and Google Play Store. These figures are only expected to grow, and Facebook stands to collect a larger revenue from both partnerships, further bolstering their bottom line. Facebook already has mobile advertising accounting for 23 percent of their total ad revenue, and shareholders are already pleased, but another source of income is always a good thing.
Facebook's Relationship with Zynga
While it looks like Facebook and Zynga are not on good terms recently, especially after the former has terminated its special agreement with the latter last November, Facebook is still working closely with Zynga, especially now that Zynga is diversifying into mobile. Both companies seem to be meeting each other at the crossroads in the future, with mobile revenues serving as common ground.
At the moment, it seems like Facebook is trying to shed its desktop PC based trappings, and with its close partners moving in the same direction, we can safely predict that the New Facebook will be more targeted towards smaller, more mobile screens rather than the big-screen behemoths that once carried it to the forefront of the industry.