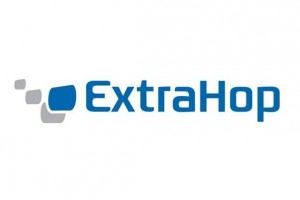 By Jesse Rothstein, Co-founder and CEO, ExtraHop Networks
When it comes to the cloud, everyone wants in—that is, everyone except the owners of business-critical applications. Before they make the physical-to-virtual or on-premises-to-cloud transition, application owners need assurances that they can maintain visibility into how their business-critical applications are performing.
There's no doubt that cloud computing is on the rise. As industry chatter and trade shows have indicated, cloud computing is steadily moving from an IT daydream to a fact of life for IT Operations and Application Management teams. In fact, cloud computing usage has more than doubled since last year and is expected to be adopted in some form within 80 to 90 percent of all datacenters in the next five years, according to AFCOM's 2011 State of the Data Center survey. What's more, AFCOM found that nearly 72 percent of respondents have either already implemented some form of cloud computing technology or are seriously considering implementing it in the near future.
However, there are some holdouts when it comes to migrating to public and private cloud delivery models: namely, the owners of business-critical applications such as financial, ERP, CRM, line-of-business, and ecommerce systems. According to Symantec's 2011 Virtualization and Evolution to the Cloud Survey, 44 percent of CEOs and 46 percent of CFOs have worries about cloud delivery models even though 75 percent of respondent organizations were considering deployments.
So, what's stopping companies from taking the plunge and putting their business-critical applications in the cloud? One major reason is that they fear losing control over their applications' performance. The Symantec survey found that reliability and performance were top concerns when considering migrating business-critical applications to the cloud or virtualized environments, with 78 percent and 76 percent of respondents indicating concern about those measures, respectively. These companies are justifiably concerned—many organizations simply do not have the processes or tools in place needed to measure application performance in the cloud.
Contrary to the belief of many cloud computing and virtualization proponents, ensuring application performance in the cloud or in a virtualized environment is not just about provisioning the right amount of CPU or memory resources. Fundamentally, success in these environments requires monitoring and managing the end-user experience of the application as a whole. While companies may have adequate resource allocation, unexpected application behavior still could cause failed transactions or incomplete requests, for example.
Managing application performance from this point of view requires real-time performance metrics from real transactions across the application environment. In dynamic, virtualized environments, this is not a trivial task. Traditional host-based instrumentation must accommodate the activity of the hypervisor, which may assign low priority to a particular virtual machine, causing that application to appear slow. Also, the manner in which the hypervisor schedules CPU time to virtual machines results in "clock skew" and imprecise or approximate time-based performance measurements.
Is there any hope then, for migrating business-critical applications to virtualized environments and the cloud, and preserving application performance visibility in the process? Fortunately, yes, as it is possible to monitor application performance in a way that accurately represents actual transactions initiated by real users. Network-based application performance management (APM) products such as the solution from ExtraHop Networks have a natural advantage in providing an objective, outside-looking-in view of application performance. These solutions attach to either a physical SPAN or VMware's vSwitch to measure real-time application performance across physical and virtual environments.
Network-based APM solutions collect a rich store of continuously updated data that IT teams can use to measure and map application performance across physical and virtual infrastructure. With data-driven insights, IT teams can more easily manage the migration process. Network-based APM solutions provide updated baseline performance metrics that are crucial when comparing application performance on physical and virtual infrastructure, for example. This comparison is necessary to assure application owners who might be nervous about their application performance post-migration.
Network-based APM solutions also help IT teams contain virtual machine sprawl and perform audits of dynamic application environments. By analyzing network traffic, these solutions automatically discover connected devices, both physical and virtual, including their name, IP address, and role based on those devices' network activity. Devices that respond to a large number of HTTP requests are automatically labeled as web servers, for example. Devices can be grouped according to shared activity or manually applied labels. IT teams can generate reports based on this data, such as application activity maps that visually display dependencies.
Migrating business-critical applications from a physical environment to the cloud can be a scary process for many companies, but one that can succeed with the right tools. With the right solution, IT infrastructure teams can look application owners in the eye and, unblinkingly, promise accurate, real-time performance monitoring for application transactions traversing virtualized environments.
Jesse Rothstein is the CEO and co-founder of ExtraHop Networks, where his technical vision and expertise in enterprise networking provide ExtraHop with a competitive edge in the industry. With a world-class team behind him, Jesse is responsible for the technical architecture of the ExtraHop Application Delivery Assurance system as well as the vision for growing the business.