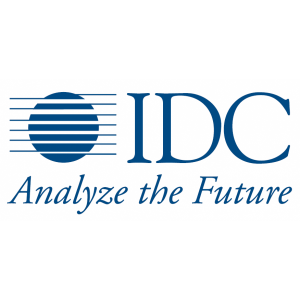 The cloud infrastructure sales increased over 25% to almost $6.3 billion in the first quarter 2015 as the companies are undertaking more and more workload by outsourcing their IT to the cloud.
According to the analyst firm IDC, the cloud infrastructure market segment registers second highest growth. As a logical consequence, the technologies that the basis for the cloud, such as servers, storage systems and Ethernet switches, account for 30% of expenditure in 2015, against 26.4% in 2014.
The growth of Cloud IT infrastructure continues to outperform the overall market of IT infrastructure, driven by companies' decision to move their workloads to cloud platforms. In this context, HP maintained its position as No. 1 in the world with a 15.7 % market share, followed by Dell (11.9%), Cisco (9.3%), EMC (7.2%) NetApp (4.4%) and Lenovo (3.6%).
However, it is noteworthy that this upward trend is certainly general in the world, with the exception of areas of Eastern and Central Europe, where the cloud infrastructure sales declined over the period. IDC attributes this to the unstable political and economic climate.
The report says "end users continue to evaluate various approaches to adopting cloud-based IT: some integrate public cloud service into their IT strategies, others choose to build their own private clouds or use third-party private cloud offerings, and some, seeing benefits in both, implement hybrid cloud strategies. The breadth and width of cloud offerings only continue to grow, with an increasing universe of business- and consumer-oriented solutions being born in the cloud and served better by the cloud. This growing demand from the end user side and expansion of cloud-based offerings from service providers will continue to fuel growth in spending on the underlying IT infrastructure in the foreseeable future."
Investments are growing in both public cloud and private cloud. But it is the public cloud that carves the lion's share with two-thirds of the cloud infrastructure expenditures dedicated to them. While sales of private cloud rose 24.4% to $4.2 billion, those of public cloud have evolved similarly, a 25.5% increase to $3.9 billion.
The report further noted that "Cloud IT infrastructure growth continues to outpace the growth of the overall IT infrastructure market, driven by the transition of workloads onto cloud-based platforms. Both private and public cloud infrastructures have been growing at a similar pace, suggesting that customers are open to a broad array of hybrid deployment scenarios as they modernize their IT for the 3rd Platform, begin to deploy next-gen software solutions, and embrace modern management processes that enable agile, flexible, and extensible cloud platforms."
In the next five years, IDC expects spending on cloud infrastructures continue to grow, and their share of total infrastructure spending should increase to 50% as companies continue to turn increasingly to the public cloud.