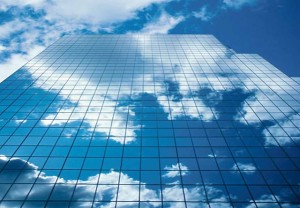 MarketsandMarkets, the consulting and market research firm, has estimated that the growth of hybrid cloud will reach about $84.67 billion in 2019. The research examined that the global market for hybrid cloud computing in the organizations is estimated to grow from $25.28 billion in 2014 with a Compound Annual Growth Rate (CAGR) of 27.3% from 2014 to 2019.
The report, "Hybrid Cloud Market by Solution (Consulting, Cloud Integration, Cloud Management, Cloud Security, and Networking), by Service Model (IAAS, PAAS, and SAAS), by Region (NA, Europe, APAC, MEA, and LA) – Global Forecast to 2019″, says that "this market is segmented into system and service, deployment model, vertical and region. Hybrid cloud provide excellent high end solutions such as integration, cloud management, cloud security, networking, and consulting to offer highly scalable resources that can be adjusted on-demand. According to the research study around 48% of the enterprise respondents are planning to adopt hybrid cloud systems and services in the near future."
Cloud computing adoption has been slow in recent years because of concerns about privacy and security, the report said. But it will grow in the coming years, according to MarketsandMarkets, that organizations should provide more services while controlling costs.
The results of this study show the increasing adoption of the hybrid cloud computing model. The commitment to hybrid cloud computing is consolidated, whether it was the offer which was betting on developing their business models in the cloud or the rising models of hybrid deployment.
Organizations that choose this method of implementation identified as key factors for deployment server virtualization, resource monitoring in real time and automating service provisioning. The report notes that there is a growing number of organizations are combining both the public and private models, entering what the market identified as hybrid cloud, which shows that the future of hybrid clouds cloud computing is evolving.
The main features of the hybrid cloud computing mode is the standards and shared services, packaged solutions, self-service, scalable, price based on use, accessible via the Internet, standard UI technologies and publishing services and API, which result in a more efficient use of IT assets , greater agility to launch new services and greater cost efficiency.
The hybrid computing is expected to rise in all the cloud infrastructure services including consulting, integration, cloud management, cloud security, and networking; BFSI, consumer goods and retail, healthcare, government, energy, education, telecommunication and ITES, manufacturing, research and consulting services, media and entertainment, and others.
MarketsandMarkets in an another report found that the rapid adoption of cloud computing is making organizations to spend more on security, which in turn offers benefits such as scalability and stability. The growing demand for managed security services are playing a major role in shaping the future of cloud-based security services market and the market is expected to reach $8.71 billion in 2019.