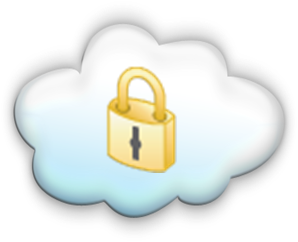 The market for cloud security market is growing over the next five years with an average of 15 percent per year to 8.71 billion in 2019, reports research firm MarketsandMarkets.
The report "Cloud Security Market (Cloud IAM/IDAASS, DLP, Web Security, Email Security, Cloud IDS/IPS, SIEM, Encryption Services, BCDR, Network Security, Cloud Database Security, Virtualization Security) – Global Advancements, Forecasts & Analysis (2014-2019)", says that the increase in the adoption of cloud computing, and growing demand for managed security services are playing a major role in shaping the future of cloud-based security services market.
The research firm has segmented the cloud security market into cloud IAM/IDaaS, data loss prevention, web security (WAF), email security, cloud IDS/IPS, SIEM (log management and analysis), encryption, BCDR, network security, cloud database security, and virtualization security taking into consideration public, private, and hybrid cloud, and industry vertical including government and public utilities, IT and telecommunication, healthcare and life sciences, BFSI, retail, manufacturing, transportation and others.
The rapid adoption of cloud computing is making organizations to spend more on security, which in turn offers benefits such as scalability and stability. Companies choose more often for cloud-based identity management, DLP, web and email security, IPS, SIEM, encryption services, network security, database security, and virtualization security. The report further notes that organizations must guard against the growing number of cyber-attacks from the cloud.
The report says that cloud security addresses the most critical problems faced by the companies in the current work scenario, supporting the remote work force. As the number of mobile workers accessing the company's private network is increasing, identity and access management has become of prime importance. When a new technology hits the market, especially one that directly manages data and is used in enterprise operations, security concerns come in rapidly in terms of increasing security threats and data breaches. All these problems can be resolved easily with the deployment of the services offered by the market. This is because it targets the specific security problems of cloud computing, and reduces the complexities related to the cloud.
McAfee Labs recently published a report with the predictions of threats in 2014. McAfee expects to see an increase in attacks aimed at shared resources in any IaaS, PaaS, or SaaS (Infrastructure, Platform, or Software as a Service) cloud environment. Another report from SNA research, indicates that the mobile security market is expected to exceed $11 billion by the end of 2014 with investments in integrated security appliances and content security gateways as well as mobile Security as a Service (SEaaS).