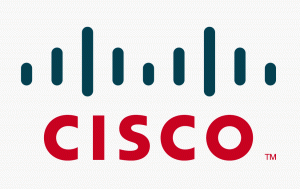 Cisco announced an extension of its partnership with Microsoft in the cloud and datacenters with the integration of a new technology platform. The partnership aim to offer a new joint technological platform designed to accelerate and facilitate service delivery providers in Cisco's Intercloud membership, the global network of interconnected cloud environments.
Cisco Cloud Architecture for the Microsoft Cloud Platform has been designed by Cisco for the Internet of Things and facilitates the delivery of value-added applications with real-time analytics, almost limitless scalability and full compliance with local regulations. By building the largest network of interconnected cloud environments, Cisco aims to create a hybrid cloud services market more complete and easier when providing and consuming services.
The cloud services require high compatibility between hardware, software, network, storage and computing. To do this, the idea of Cisco and Microsoft is combining Cisco Cloud Cloud Platform architecture with Microsoft, with the aim of providing an integrated solution that helps cloud providers to simplify their task, making the distribution solutions easier.
The new Cisco and Microsoft platform provide the foundation for Cloud providers to evolve beyond the traditional supply of Infrastructure as a Service (IaaS) and create combined solutions that include IaaS offerings, Platform as a Service (PaaS) and Software as Service (SaaS). For this both the company have integrated Cisco Application Centric Infrastructure (Cisco ACI) and Windows Azure Pack, in order to allow suppliers to offer users new solutions, from network services and disaster recovery services to enterprise applications and big data.
This set design management libraries provide preconfigured policies that help providers deploy cloud applications with a consistent management policies much faster. The new solution will complement Cisco architectures based on OpenStack cloud work for loads of native and hybrid cloud functionality.
To date, 14 new cloud providers have joined the Cisco partner ecosystem Intercloud -the global network of interconnected clouds are building Cisco and its partners. Thus, Intercloud adds more than 60 cloud providers with more than 350 data centers located in 50 countries.
The agreement between the two giants represents a sort of extension of previous partership and in particular the compact signed in 2014, for the realization of integrated solutions with the aim of modernizing the concept of the data center, increasing the performance of machines and the speed of availability in the market.
The new move by Cisco fits in the expansion strategy initiated with the InterCloud plan, launched last year: a software infrastructure that supports hybrid clouds, enabling enterprises to combine and manage workloads across private and public clouds.
The partnership attempts to help small providers to compete with giants like Amazon and Google. Cisco also reposition itself in the world of virtualization, with the goal of creating a sort of community of minor player that takes advantage of the Cisco product and enables customers to float data between a cloud and other services.