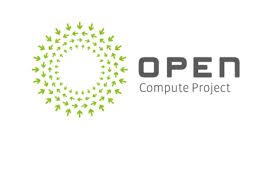 In May 2013, Facebook launched the Open Computer Project (OCP) with an aim to make the building blocks of their own data centers and publicly share under a free license with other companies. The OCP was launched with the aim of reducing hardware costs of Facebook and since then, the company is focused on providing efficiency as its primary objective.
Switches and routers have traditionally been the black boxes that contain hardware and software stuffing from the same manufacturer, which left no possibility of third-party innovators to make improvements. Taking the OCP initiative to next step, Facebook published a modular open source hardware by working with Accton and Broadcom to just about every part of the stack.  The idea is that some software developers could work on the other equipment – it would open the door to new ideas, allowing you to perform any requirements of enterprises.
The specifications of the top-of-the-rack switches called Wedge will act so much like a server as possible. This is to simplify management and software development. The Wedge consists of a micro servers removable tinkers coupled with an Atom processor with up to eight cores. The server can access up to 32 GB of DDR3 RAM and an SSD with up to 256 gigabytes of storage space.
As being open source, the Wedge specifications can be downloaded free of charge. Facebook has also published the corresponding FBOSS software on GitHub. This is not an own operating system, but rather a series of user-space applications that should run on any Linux system.
Facebook has also contributed to the project with OCP systems ideas and designs in the data center and server designs that integrate the SoC Yosemite chip, with which the company has been working with Intel in order to significantly increase the speed while the cost related to Facebook service traffic is shrinking.
Big players joining hand
For Facebook, make use of OCP has reported flexibility and significant savings in energy consumption as well as infrastructure development. This project has been implemented in order to produce more efficient designs of servers, storage systems and data centers, in a model that mimics the movement of open source software.
More than 200 players are now grafted to the project: IBM, Cisco, HP, Rackspace, ARM, AMD, Intel, and even Microsoft have used the initiative to showcase their proposed designs houses, freely reusable for those wishing to implement these solutions on their infrastructure.
Apple has also officially joined the community and built a few large-scale data centers to support its online services. The idea is completely open source, and all the participating companies will give their contribution to redefine management technologies of cloud servers.
The Open Compute Project is an initiative largely inspired the rise of open hardware movement, which intends to apply the proceeds of open source hardware design. If the Open Hardware movement remained primarily focused on the rise of DIY and was aimed primarily at small SMEs and individual wishing to develop prototypes and share their ideas, the Open Compute Project aims to take the outline of this philosophy to contribute to the optimization of data centers.
Facebook hopes that OCP will form a vast ecosystem of network equipment manufacturers, to which the company will be able to apply to solve their future requirements. The social network explains further that during the past year, designs that meet the requirements of OCP have generated energy savings equivalent to that 80,000 consumed households in a year, while the company have reduced carbon emissions by more 400 thousand metric tons, equivalent to 95,000 vehicles circulating throughout a year.