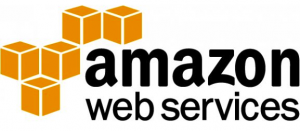 To meet the needs of companies for intensive treatment of very large volumes of data, Amazon Web Services announced new instances called D2 based on the Elastic Compute Cloud infrastructure (EC2) and intending to process very large volumes of data through additional computing power.
Amazon said that "with enhanced networking and extremely high sequential high I/O rates, these instances will chew through your Massively Parallel Processing (MPP) data warehouse, log processing, and MapReduce jobs. They will also make great hosts for your network file systems and data warehouses."
The D2 instances are available in four varieties: d2.xlarge, d2.2xlarge, d2.4xlarge and d2.8xlarge and are distinguished by the high storage capacity of 6 GB, 12 GB, 24 GB and 48 GB respectively. These instances come with 4, 8, 16 and 32 vCPU counts with disk read throughput of 437 MB/second, 875 MB/second, 1,750 MB/second and 3,500 MB/second.
The VM d2.xlarge, d2.2xlarge, d2.4xlarge d2.8xlarge are based on Intel Xeon E5-2676 processors v3 (Haswell) clocked at 2.4 GHz. These instances are designed to analyze extremely large datasets. The largest d2.8xlarge instance is based on the Amazon Linux AMI that offers a performance of 3500 MB/sec read and up to 3100 MB/sec write.
To get maximum disk performance with the new instances, Amazon recommends using a "Persistent Grants" kernel support. That is in addition to the Xen block ring protocol for better throughput and scalability of storage. Amazon allows for various AWS optimized Linux versions including Amazon Linux AMI 2015.03 (HVM), Ubuntu Server 14.04 LTS (HVM), Red Hat Enterprise Linux 7.1 (HVM) and SUSE Linux Enterprise Server 12 (HVM).
Amazon Web Services continues to gain strength in the public cloud market, leaving its rivals IBM, Microsoft and Google in its wake. According to the latest RightScale 2015 State of the Cloud Report, the AWS penetration rate still rose by three points in twelve months, from 54% in 2014 to 57% in 2015.
Given the competition that is going on under the big cloud providers, it will be interesting to see if competitors Google and Microsoft will soon come up with new virtual servers for big data analysis.
Although Amazon eclipses competition, the race is on and Microsoft is posed now increasingly clear number one challenger to Amazon Web Services. Microsoft, with its Azure cloud, pull out of the game in 2014. In the past year, the penetration rate of the Azure cloud platform on the segment of infrastructure services (IaaS) has doubled from 6% to 12%. Google's infrastructure has only 5% of preferences, but the platform is attracting greater interest among new adopters.
The good news for these companies and the long list of operators that carry out small infrastructure services operations in the cloud is that IaaS and PaaS will progress well in the future and offer strong growth opportunities for end users.