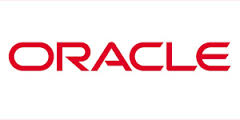 At a time when many businesses see a high value of big data, it is good to start thinking about how to use database administrators and managers of data warehousing for needs of big data.
Oracle offered an elegant solution – extending its middleware Data Integrator, which referred to specialists for database and data warehousing to engage in activities associated with big data. The announcement of the new Oracle Data Integrator solution for big data, is in that direction with the aim of helping companies to make data without learning Scala, Oozie or ETL, allowing to generate transformations in these languages ​​with simple mappings.
Big data platforms such as Hadoop and Spark, were initially focused more on programmers who work with languages ​​like Java or Python, rather than database experts. Traditional business intelligence is carried out by specialists and experts in DBA ETL (Extract Transform and Load Tools) using tools such as SQL or visual elements of the type of drag-and-drop.
Data Integrator for Big Data but extends the capabilities of native middleware opportunity to work with big data. These latest enhancements in Oracle Data Integration Portfolio make a major contender for companies interested in standardizing on Oracle across the spectrum of its infrastructure for big data, from data collection, integration, warehousing, discovery and analysis of big data.
Administrator will be able to work with common concepts like entities and relationships with 4GL or data flow mapping. The software then automatically generates code in various languages, which is essential for the completion of the operation. Database administrator can work with Hadoop environment and Spark and does not require a data node-side installation of any software.
Oracle Data Integration is a key component solutions for Oracle Big Data that also include Oracle Data Integrator 12c, Oracle GoldenGate for Oracle Big Data and GoldenGate12c for data services, federation, metadata management, data quality, data movement and real-time replication.
Oracle Data Integration provides a comprehensive and continuous access to reliable and timely data on a set of heterogeneous systems. Its comprehensive range of features includes – moving bulk data in real time, processing, bi-directional replication, data services and quality of information for customers and product areas.
Oracle Data Integrator 12 c and Oracle GoldenGate 12c increase IT productivity and performance by providing innovative solutions that enable you to adapt to the latest trends including big data analysis, cloud computing solutions, and business information intelligence in real time.
Late last year, Oracle updated its Big Data Analytics offering allowing companies to maximize their efforts in the management of information, transforming it into strategic knowledge. The Oracle Big Data Discovery tool offers customers the ability to use the framework of big data Hadoop processing in entering the market infrastructure as a service.
A similar activist that would connect with big data analysis systems of traditional data presented recently by HP with the help of the Vertica platform. As a result, companies can, for example, to quickly analyze large volumes of unstructured data.