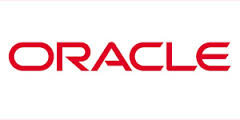 There have been more data in the last two years than in the entire history of computing. And this explosion of information requires companies to have effective tools for collecting and analyzing data. Moreover, the increasing trend of connectivity across different mobile devices pushes companies to integrate their infrastructure to these platforms.
It began with the range of updates for Oracle Big Data Analytics, which will allow companies to maximize their efforts in the management of information, transforming it into strategic knowledge. Now, Oracle wants to dominate cloud computing by adding big data and analytics to business. During Oracle OpenWorld event, the database major announced the Oracle Big Data Discovery, a tool it bills as a visual interface to Hadoop.
Oracle offers customers the ability to use the framework of big data Hadoop processing in entering the market infrastructure as a service. The Big Data Discovery tool allows you to profile, explore, analyze and find correlations in data from a Hadoop system. Oracle Big Data Discovery will be included in Oracle Big Data Appliance. A version will also be available in the new SaaS offering for Oracle Analytics Cloud application.
According to the company, the tool allows you to keep data in Hadoop, in a NoSQL store, and in an Oracle Database, and be able to query across all of that data using standard SQL. It opens all the data you have in Hadoop to your users who know how to run SQL and it also lets you join data in Hadoop with your relational data from a relational system.
It begins by classifying and cataloging the data according to their profiles. Machine learning algorithms to automatically take over find correlations between different data. Finally, the tool provides a graphic and visual view of these correlations. The tool is used with Big Data SQL query language that allows Oracle to interact with multiple data sources.
The tool combines with the recent Big Data SQL, an SQL query language optimized for querying distributed data across multiple sources, including Hadoop and NoSQL databases. Big Data SQL was designed to be used with two integrated Oracle Big Data Appliance and Exadata Database Machine systems. These tools will also be offered in the form of two online services called Big Data and Big Data Discovery. The first will enable customers to store and process large volumes of data using Hadoop Framework on Oracle IaaS platform. This online service is also based on the basis of data from Oracle and SQL language.
Big Data Discovery will be available online and in addition to Oracle Cloud Analytics as a service. This will be a way for Scientists and computer data to dialogue upstream starting a big data project. Oracle Analytics Cloud essentially takes all analytics software on premises to its cloud platform. This includes a service business intelligence subscription users along with embedded analytics, reports, alerts and dashboards for Oracle SaaS applications.
Another component, Transactional Business Intelligence Enterprise, offers a data warehouse cloud with prefabricated analytical applications. It is compatible with both on-premises and SaaS applications, as well as third party products.
Early this year, Oracle surprised all when the company announced a formal alignment between Oracle Linux, the Linux distribution, and OpenStack. As part of the alignment, users of Oracle Linux can use the Oracle distribution as the base operating system for the use of OpenStack and thus also use the patch capabilities of Oracle Ksplice.