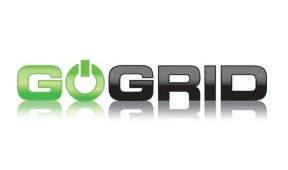 Infrastructure as a Service (IaaS) firm GoGrid along with managed hosting company Sungard, announced the general availability of Big Data solutions based on Hadoop technology. The big data services are designed to handle high-performance analytic jobs while leveraging open source data solutions such as Hadoop.
According to the company, this solution enables customers to leverage GoGrid's cloud servers to scale and to quickly meet sudden increase in traffic while leveraging their infrastructure demands for analytical use cases. The joint services help businesses to integrate some new features on their infrastructure combined with cloud computing, hybrid cloud flexibility as well as front-end processing.
The GoGrid proposed program can be used to support high performance analysis. GoGrid Big Data Solution powered by Hadoop is pre-configured with hardware including four different types of servers to form a professional cloud scheme. By using this new platform, you can quickly deal with the Hadoop NoSQL database.
"The GoGrid cloud is about automation and allowing customers to scale efficiently," said Jeffrey Samuels, chief marketing officer, GoGrid. "With the introduction of the new Big Data Solution, GoGrid provides businesses with a reliable, high-performance hybrid cloud infrastructure specifically designed for Big Data workloads in the cloud. We're excited that we've already helped many customers optimize their Hadoop clusters on GoGrid and created this flexible hybrid solution to deliver the performance and scalability they require."
GoGrid Big Data Solution is available through GoGrid's management portal, and the package includes hardware running on Cloudera's Distribution of Hadoop. The package contains GoGrid's Professional Cloud plan along with 1 Name Node and 3 Data Nodes designed in a multi-rack architecture. The company also extends the availability of RAM in the Name Node to support larger numbers of processing.
Hadoop as a service is widely by companies like Amazon Web Services, Microsoft, Mortar Data and IBM. GoGrid and Sungard will be targeting their cloud-based Hadoop services to big data solutions hungry institutions like Government bodies and financial services.