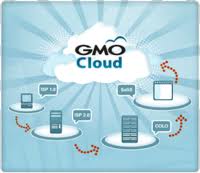 GMO Cloud America Inc., a subsidiary of GMO Cloud K.K., announced today the launch of its cloud hosting solutions for the U.S. market.
The company offers global datacenters, premium on-demand infrastructure, solid strategic partnerships and a competitive performance-based pricing model. GlobalSign, SSL global leader and GMO subsidiary, secures the company's high-performance network. The company is seen as the leader in delivering high-performance solutions in a cost-efficient manner along with some of the strongest controls available over cloud server resources such as CPU Cores, RAM, HD and Port Speed.
Ryo Tamura, President and CEO said in a statement:"We are thrilled to extend our existing services into the U.S. market. By offering the same solutions that propelled GMO Cloud K.K. to become Japan's most sought-after name in cloud hosting, we can quickly address the needs of start-ups, small and mid-sized businesses, and large-scale enterprises."
The company's solutions are already in use by leading-edge virtual solutions and recognized Fortune 500 companies.