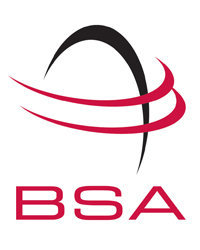 The Business Software Alliance (BSA) recently released a report last February 22 that stated cloud computing may be restrained in the European region. This is as the European Union (EU) data protection laws threaten to curtail the cloud once it is approved.
European commissioner for Justice Viviane Reding authored the proposed data protection law and was criticized for it. The law entitled BSA Global Computing Cloud Scorecard suggested that companies with more than 250 staffs should have a data protection officer within the company. This suggestion was received negatively as it appeared too rigid.
The data protection law proposal also included data transfer authorization in terms of "public interest." This is seen as too risky because it is like asking consent from a neighbor to allow access to other people's data information that are needed for data processing. These laws appear so inflexible and loaded with legal vagueness.
EU states still rank well despite the seemingly negative impact of their data protection law to cloud computing.  Overall, Japan made it to the top in terms of cloud readiness, while other Asian countries like India, Singapore and China still do not have data protection laws in place.
The global collage of differing and conflicting policies and laws can restrict the growth of the cloud computing market.  This is as governments employ differing rules and policies on data transfer across borders. If this is not resolved soon the full advantages of using cloud computing will not be realized.
Although cross border transfer of information really places a high security risk, the implementation of a common data protection law will help reduce that risk. Cloud computing platform will provide easy access to shared information anywhere across the globe, which will speed up various personal, business and government transactions.
IT consulting firm, Galexia stated in their own study that EUs "Data Protection Law has the potential to undermine its benefits with new, overly prescriptive rules. It threatens to undermine the economic advances that a truly global cloud can provide."