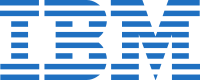 IBM is set to roll out lower-cost products and services for cloud computing in order to attract more clients. In a move to compete against HP, Cisco, and Equinix, IBM will be offering cloud applications for continued interoperability with Norway's Otrum, Dell, and Germany's SAP AG. Instead of managing software applications by themselves, potential clients can choose from the wide varieties of cloud offerings IBM offers. According to IBM's vice president for SmartCloud and Managed Services Marketing, Craig Sowell, the company will be offering optimized solutions because there is really no one-size-fits-all solution when it comes to cloud computing services.
Aside from the product offerings, IBM is also set to offer companies their data center management service as well as other software and services fitted for the customers' needs. IBM's revenue from services grew by 2% for the first quarter while software revenue rose by 5%. However, hardware sales were decreased by 7%. Net income rose by $3.1 billion or 7.1%. IBM's program director for smart cloud services, Tim Kounadis, said that the company will be offering such products and services at a competitive price. Pricing will be according to the company's needs and size.
Some of IBM's big-time cloud clients include Japan's Ricoh Co., Ogilvy & Mather, and Hindustan Motors of India. Colleagues In Care, a medical provider, has also tapped IBM's cloud service in order for medical practitioners worldwide to help Haiti patients.
According to the press release, a 99.9% Service Level Agreement is going to be offered for SmartCloud Enterprise which is currently available in Europe and North America. SmartCloud Enterprise will be rolled-out globally by the 3rd quarter of 2012. Various services and tools will be provided to provide ease of migration when clients move to the clouds. IBM is also promising improved support and licensing management for different software packages and operating systems.