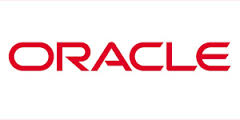 Not that this is really a surprise, Oracle took the OpenStack Summit being held in Atlanta in the United States to announce a formal alignment between Oracle Linux, the Linux distribution, and OpenStack. The open source cloud framework will be supported by the Linux OS group and Oracle VM.
Users of Oracle Linux can use the Oracle distribution as the base operating system for the use of OpenStack and thus also use the patch capabilities of Oracle Ksplice. This new distribution provides additional options and interoperability while enabling users to leverage the efficiency, performance, scalability and security of Oracle Linux and Oracle VM. The distribution will be offered at no extra cost as part of Oracle Linux and VM Premier Support. Oracle plans to work with the OpenStack community to develop and enhance their enterprise-class capabilities in order to meet customer demands.
OpenStack is a project of cloud computing that allows to implement the concept of infrastructure as a service (IaaS). It is based on free and open source software distributed under the Apache license. The project is led by OpenStack Foundation, an organization that handles promote OpenStack software and community. With OpenStack, users can handle different types of hypervisors, network devices, storage components, using a unified API. OpenStack is contributing to the development of new cloud technologies.
OpenStack users can now install in test environments preview version of OpenStack technology with the latest version of Oracle Linux and Oracle beta VM 3.3. If you apply the Oracle Linux as the primary operating system for the implementation of the OpenStack platform, then in this environment, you can use advanced features to install patches offered by Oracle Ksplice technology.
Oracle Linux is based on the same base as Red Hat Enterprise Linux. Oracle offers two types of Oracle Linux kernel – a first 100% compatible with RHEL and another called Unbreakable Linux, which includes updates to Oracle and other additions. OpenStack services such as compute, network, and storage management, can be downloaded from the Oracle Public Yum Server and Unbreakable Linux Network (ULN).
OpenStack has been used widely in environments based upon Red Hat, SuSE, or Ubuntu distributions of Linux. OpenStack has also been working with Xen, KVM, and vSphere virtual machine software as well.
By enabling these services to OpenStack cloud, the brand enterprise software will seek to increase the basis of business services through open source. A few weeks ago, Oracle has introduced a new version of Solaris, which aims particularly to the use of hybrid cloud environments by taking the advantage of OpenStack. With the proprietary distribution of software and support for open source technologies, Oracle is trying to increase its solutions portfolio with open source technologies to meet the demand of customers.