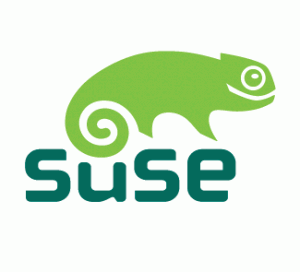 The power of very big supporters of OpenStack has become more evident in recent weeks. In less than two years, the open source platform OpenStack cloud deployment drew the attention of the biggest players in the industry. Companies such as Rackspace, through its private cloud, already offer free OpenStack distribution. Others like CloudScaling, Piston Cloud Computing, Red Hat, and Ubuntu offer their own version of OpenStack deployment.
As to celebrate its 20th anniversary, SUSE officially has chosen the OpenStack cloud distribution path for private cloud solutions. SUSE Cloud is a platform for automatic administration of clouds, which can be used to deploy and manage IaaS type private clouds.
SUSE Cloud enables companies to optimize the use of resources and accelerate service delivery in administering and provisioning workloads seamlessly in a secure cloud environment. SUSE Cloud also integrates with SUSE Studio and SUSE Manager.
The distribution platform, which is now integrated with the Enterprise 11 Service Pack 2 product, incorporates a management tool to automate the platform, configure and monitor different nodes, servers, and storage.
SUSE OpenStack Cloud is based on a project that benefits from the contributions of more than 3,300 developers from 180 companies. As a key member of this project, SUSE decided to use OpenStack as the foundation of its SUSE Cloud platform to meet the needs of its customers and to capitalize on the broad industry support and the dynamism of the OpenStack community.
The cloud platform intends to distinguish this crowded market by emphasizing a close integration with tools like Dell Crowbar. The solution is also available with SUSE Studio for hybrid cloud dimension. Studio takes care of the party and builds the solution (creating the appliance), which can be deployed on clouds of Microsoft and Amazon, among others. It is finally coupled with SUSE Manager for managing workloads in private and public clouds.
"The feedback we got is that OpenStack is hard to install and set up, so we thought Crowbar that would be a good to start from Basis," said Pete Chadwick, senior product manager for cloud at SUSE Linux. "We have proposal to pull in some of our other installation tools like YAST and Zipper as well."
SUSE announcement follows Rackspace, which has begun to call itself "the open cloud company," announcing the launch of the private cloud software. Then there was Red Hat announced its next OpenStack-based cloud platform, and available in a preview edition. HP is also placing a big bet on OpenStack as well. SUSE will compete with Amazon Web Services (AWS), which currently dominates the cloud market.