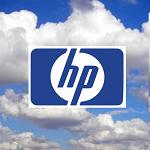 HP announced the public beta of its first public cloud services that allow developers to create Web application on its public cloud, or hybrid cloud. Announced in early April, HP Converged Cloud (the name HP has given to the company's promising cloud ecosystem) is based on OpenStack and will also support Amazon EC2.
The new offerings, which opens to public on May 10, has already attracted more than 40 cloud service provider partners including storage providers Gladinet and StorSimple, and server security provider Dome9.
"We have a lot of intellectual property, lots of food and a great experience – said Bill Vegt, Chief Strategy Officer and Executive Vice President for Software at HP. Cloud and mobile computing are just beginning to gain momentum, a rapidly growing amounts of data, but there is a large gap between what should be the business, and the fact that information technology can offer."
HP said the Converged Cloud will be marketed to enterprises that want to run large and medium scale web applications from the cloud. All the cloud services will be offered as pay per hour as you use model.
"Whether you are an independent developer, ISV or the CIO of a major organization, the priority is to design your applications for today's cloud economy," Zorawar Biri Singh, senior vice president and general manager, cloud services, HP said in a statement. "We will continue to build, integrate and deploy developer-focused features, designed to support a world-class cloud that enables our customers and partners to run and operate web services at scale, on a global basis."
HP OpenStack based Cloud Services are open source cloud infrastructure offerings that will include six main components: HP Cloud Compute (service for the provision of virtual servers, IaaS), HP Cloud Object Storage (online file storage), HP Cloud Content Delivery Network (WAN Application Delivery and content, built on a platform of Akamai), HP Cloud Block Storage (Online Storage Web applications), HP Cloud Relational Database (database management system) and HP Cloud Identity Service (Service user authentication).
HP will provide ample opportunity and plenty of tools for developers to work with platforms like .NET, Ruby, Java and PHP. The online application store service will be open for developers where they can offer or rent the software on the basis of cloud platform. HP will conduct constant monitoring of the quality of software offered by third parties.
HP will offer users a platform for web applications and access to information resources, including databases and platforms for the analysis of information. Unlike Amazon, which provides universal services-based model of self-service, HP will offer customers a more personalized service and payment schemes.
The company will also offer services for hosting data on MySQL deployments and block based storage. In addition, HP will continue to enhance FlexNetwork-architecture to reduce the risks of deploying applications on new cloud services.
According to a recent survey from Gartner, personal and public cloud will dominate the future of IT services replacing traditional business IT solutions. Almost half of the enterprises will be moving their services either to public or hybrid cloud by 2015.
With Converged Cloud latest offerings, HP takes the first step entering the cloud space in over-populated cloud market leading by Amazon. HP will compete with Amazon's Web services, which also offer similar kind of services to businesses.