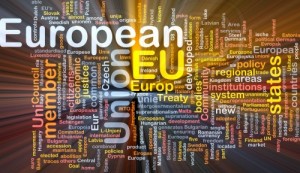 Analysts from Gartner have recently released findings that reveal a delay in adoption of cloud computing in Europe, as a result of several factors that include different business processes across more than 40 countries, privacy rules, the deepening debt crisis, and the recession. That is not to say that cloud computing in Europe will fail, as there is still substantial interest. The only problem is that it will trail behind the US by two years.
According to Garnet VP Paolo Malinverno, while the cost and benefits of cloud computing is consistent no matter the location in the world, the potential risks involved in adoption take on an entirely different meaning in Europe, hence the hesitation. Garnet has provided four main reasons why Europe will be lagging behind in Cloud adoption:
Privacy Concerns
Europe has always had diverse and constantly changing data privacy regulations, which tend to serve as inhibitors in the migration of personal data to the cloud. This is the reason why a lot of European companies avoid US cloud service providers, as they fear a potential conflict between the US Patriot act and Europe's data protection legislation.
Complexities Inherent in Business-to-Business Multi Enterprise Integration and Processes
European Business-to-Business infrastructure providers have managed to take advantage of diversity issues inherent in running common and multi-enterprise processes across different countries, but achieving critical mass is a different matter, as it gets more difficult as it scales, resulting in most cloud service providers lagging behind when trying to offer their services throughout Europe.
Europe's Policy Making Process and Practices
As Europe's E-invoicing problem proves, the legislative process in the region can slow down business and can be compounded by the varying legislation across EU.
The Effect on Investment of the Debt Crisis in the Eurozone
Investment of the debt crisis in the eurozone has caused major investments to come to a screeching halt, resulting in significant strategic decision-making processes either slowing down or being abandoned completely.
At the end of the day, it still remains true that Europe is interested in cloud computing as much as the rest of the world, says Gartner fellow VP David Mitchell Smith, and while the inhibitors outlined above may slow down adoption, it can't stop progress as the advantages of cloud computing are simply too attractive and its ability to improve efficiency and speed of business processes in Europe are too appealing to be stalled indefinitely.