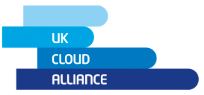 15 cloud service providers have grouped themselves together to create the "UK Cloud Alliance". They were formed primarily to service local businesses and partners in the UK. Star, a communications reseller led the move and promised to give local businesses "clarity and confidence" in their cloud services.
"The objective is to provide medium sized UK businesses with a collection of technology choices that can be delivered via Star's private cloud platform and serviced by local specialists."
The services to be offered by the 15 member group will include: mobile cloud communications system, security services, hardware migration and virtualization platform. To forge their group's thrust in giving the best services; they have signed a code of conduct that promises their cloud partners, "transparency and guiding principles to guarantee the customer's best interests, in addition to Service Level Agreements and any contractual terms."
Andy Burton, Chairman of the Cloud Industry Forum isn't exactly happy with this move; he said "In dressing this clearly non-independent commercial offering up as the Cloud Alliance, Star is trying to find a place for itself in the growing cloud computing market."  He added, "Whilst we welcome any advances that assist end users, we do not recognize or support any organization that risks misleading the market."
UK Cloud Alliance has the following members:  Plan B, Pythagoras, Concentra, Digirati, GlassHouse Technologies, Itica, Modern Networks, NewVoiceMedia, Nexus, Maindec, redstor, Total, Ubertas, LinuxIT and Star.
With Andy Burton's statement, Ricky Hudson, CEO of Star said, "Beneath all the hype, cloud computing is very much in demand by a significant and growing proportion of medium sized UK businesses.  This is about serving up UK technology to UK businesses because they like being served by local organizations that they can get to know, grow with and trust. We are not looking to take on the world or deliver mass transactional sales because what we do is develop close working and dependable relationships that add huge value to a small number of medium sized businesses."
Glasshouse Technologies and UK Cloud Alliance member, said through its strategic alliance partner manager Mark Kirkland, "What we do together is combine our skills in order to serve UK businesses better than the technology that serves them today, so they are less restricted by their past technology choices and investment decisions."