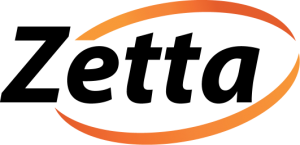 This month, enterprise cloud storage provider Zetta announced that it has raised $9 million in a third round of funding, bringing the total funding to $31.5 million. Both existing investors Foundation Capital and Sigma Partners participated. The company also announced this week that the Town of Dedham, Massachusetts, is using Zetta Data Protect for its mission-critical data as part of the Town's efforts to keep data safe on another site in case of a natural disaster. The IT department installed the ZettaMirror™ agent inside multiple Windows and Linux virtual machines to backup user files.
This year, Zetta has increased its customer footprint by more than ten times. Many small-to-medium organizations trying to solve their data protection challenges by backing up data in the cloud have already turned to Zetta.
"I don't worry about the backups getting done anymore," said Larry Steinke, technology director at another Zetta user, the Saint Francis High School in Mountain View, California. "I get email alerts if something might be wrong, and Zetta tech support is there to help. It is pretty much a hands-off operation."
ZettaMirror automatically replicates and keeps synchronized the local data offsite into the Zetta Storage Service where it is recreated in a ready-to-access file system that "mirrors" the local file system. The data is transferred and stored in encrypted format and protected against multiple hardware failures. ZettaMirror automatically synchronizes changes to the data, so there is always a current, recoverable copy available. Access to the Zetta data is immediate through either an Internet browser or by directly mounting the remote file system.