Written by guest author Dave Zabrowski, Cloud Cruiser.
Spending on IT cloud services is predicted to grow at more than five times the rate of the IT industry as organizations move a wide range of assets and workloads into the cloud.  Analyst firm Gartner recently projected the cloud services market to exceed $148 billion by 2014.  And while there are a number of justifiable business reasons for this mass migration, the greatest catalyst is to reduce capex and opex costs.  Rather than investing in large capital data center expenditures, the cloud enables companies to select the right infrastructure and services for their needs, pay only for what they consume, and take advantage of economies of scale to drive greater value.  The catch is, once computing resources leave a company's four walls, the ability to identify, analyze and optimize those costs becomes an arduous, if not impossible, task without a sophisticated cost management solution designed specifically for cloud computing environments.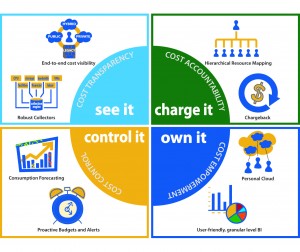 Diagram 1:  Cloud Cruiser Cloud Cost Management Solution
Real money is moving into the cloud and enterprise customers are demanding tools to help them manage their investment, create accountability and determine ROI, both with their service providers and their internal business units.  Cloud Cruiser's cloud cost management solution (Diagram 1) enables companies to save money in the cloud by providing tools targeted to the following four strategic areas:
Cloud Cruiser allows customers to see what they are spending on IT resources regardless of what those resources are or where they reside.  For example, a typical manufacturing company may be running legacy production and inventory control applications in their data center, sales force automation and accounting in a private cloud, and conducting testing and development of new applications using Amazon's AWS.  Cloud Cruiser's sophisticated collection engine retrieves and aggregates all of the granular level resource utilization data (CPU, storage, VMs, etc.) as well as IT financial costs (personnel, licenses, facilities, etc.) and produces an end-to-end view of an organization's IT costs.  Cloud Cruiser's holistic data collection across public, private, hybrid and traditional environments eliminates the guesswork and the legwork of compiling cost data across multiple platforms and provides a simplified, on-demand view of IT costs.
Once resource data is collected, Cloud Cruiser associates the information to the consumer of those resources using hierarchical resource mapping.  Organizational mapping is flexible, allowing both enterprise customers and cloud service providers to aggregate costs at various levels from corporation or customer down to project or even the end user level.  After mapping the data, Cloud Cruiser applies dynamic costing algorithms to determine the actual cost of the resources consumed that can then be used for chargeback or imported into billing systems.  Cloud Cruiser accounts for various pricing methods for each resource and environment. In our example above which spans a public, private and traditional IT environment, the costing algorithm would likely involve a combination of usage-based pricing, tiered pricing, SLAs, and straight division of costs.  The days of 'divide and pay' chargeback are gone and every cloud strategy requires a dynamic, accurate, auditable chargeback solution in order to be successful.
With its 'personal cloud' capability, Cloud Cruiser puts granular cost data in the hands of the users that need it using customized dashboards, standard reports, and powerful BI analytics. Using LDAP single sign-on capability, Cloud Cruiser filters data and activities to provide instant access to the appropriate level of data.  Regardless of your role in the cloud – CIO, CFO or Project Manager – access to relevant, timely and accurate data is paramount to your success in the cloud.
Next to security, cost visibility and control is the greatest concern in moving to the cloud.  How will you control spending once your IT resources leave your four walls?  How do you protect your business from uncontrolled spending?  How do you keep business units from circumventing IT to get the resources they need in the public cloud?   Cloud Cruiser addresses these very real concerns by providing a suite of proactive controls, such as budgets, alerts, and consumption-based forecasting.  (See Diagram 2). Looking back at our example above, proactive cost controls can help IT managers identify rogue spending in their software development group before they impact the bottom line and forecast resource needs in their private cloud based on current consumption.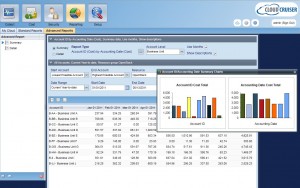 Diagram 2. Dashboard for advanced reports
In order to realize the promised cost savings of the cloud, cloud cost management must be an integral part of every business strategy. Businesses are expecting more strategic value from their IT providers as a wealth of lower-cost, on-demand services become available.  Likewise, the usage-based pricing models of the cloud are creating the requirement for cost visibility, accountability, and greater cost-to-value expectations on all sides of the service provider-consumer equation.  With significant  dollars moving into the cloud, cost management tools, including end-to-end cost transparency, optimization and chargeback, are paramount to realizing the promised savings of cloud computing.
Dave Zabrowski  is the Founder and CEO of Cloud Cruiser. He has over 25 years of leadership success spanning both public company executive roles as VP/General Manager at HP and private companies as President and CEO. He earned a Bachelor of Science degree in Electrical Engineering from Purdue University and an MBA from UCLA.