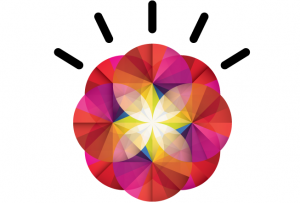 Just days after Lenovo purchased of IBM's x86 servers business, IBM presents a number of new models based on its own Power8 Workstation processor. It's about the first models based on Open Power Foundation, where companies like Google, NVIDIA, Canonical, Tyan, Samsung and Micron have been active contributors and thus will help to break Intel's dominance in the server market.
The new systems incorporate technologies from IBM and other providers that are part of OpenPower, including for the first time graphics accelerators (GPUs) from Nvidia, which allow you to achieve unprecedented computing performance. These systems are designed to help banking organizations to better analyze the risk, the energy companies to locate more precisely the oil reserves and scientists to more quickly identify cures for diseases.
Future versions of IBM Power Systems will feature NVIDIA NVLink technology, eliminating the need to transfer data between the CPU and GPUs over the PCI Express interface. This will enable NVIDIA GPUs to access IBM POWER CPU memory at its full bandwidth, improving performance for numerous enterprise applications.
Based on the OpenPower3 stack, the Power S824L give companies the ability to perform high intensity activity data, and transferring other workload-intensive computing on GPU accelerators that can perform thousands of calculations in parallel and have been specially designed to significantly speed up the compute-intensive applications.
According to IBM, commodity servers that are used by many organizations for the processing of big data, cloud and mobile applications come across more and more to their limits. IBM is therefore setting a new, data-centric approach and building the blocks for the Open Power Foundation.
Open business model and IBM approach in the framework of Open POWER replace technology vendors that offer closed proprietary solutions built within the walls of one company. New technology will present customers with greater choice and help them as quickly as possible to obtain valuable information for future business goals.
As part of the further adaptation of GPU-accelerators in Power Systems, IBM plans to optimize their portfolio of enterprise applications to work with large data, including IBM DB2 database with support for BLU Acceleration. Moreover, IBM is also working to optimize the Power architecture for GPU-acceleration for applications used in bioinformatics, financial and defense sectors, molecular dynamics simulations of weather including SOAP3, NAMD, GROMACS, FFTW library and Quantum Espresso.
This is not the first time that IBM is trying to create an ecosystem around big data. IBM recently announced its new top of the range CPU Server power system architecture that, according to what the company claims, promises the highest performance to revolutionize the world of servers and big data. The POWER 8 chips promise up to 50 times faster processing than standard x86 servers.