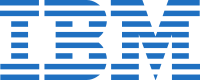 IBM has announced its new top of the range CPU Server power system architecture that, according to what the company claims, promises the highest performance to revolutionize the world of servers and big data. IBM promises up to 50 times faster processing than standard x86 servers.
Designed for big data, the new IBM Power Systems server scale-out is the result of an investment of $2.4 billion and more than 3 years of development based on hundreds of patents IBM. This amount includes the cost of migration from 22nm to 32nm technology.
The POWER 8 chips for the next generation of servers are only one square inch in size, including 4 billion transistors and contain more than 17 km high-speed copper lines. This is the first truly groundbreaking progress in high-end server technology in decades, with radical technological innovations and offer full support for an open server ecosystem that will lead into the world of huge data volumes and complexity.
The new power portfolio is the initiative of the OpenPower Foundation, which works to free technologies in data centers. The established last year OpenPower Foundation now brings together 25 companies, including Google, IBM, Micron, Nvidia and Samsung. They committed themselves to share best practices and intellectual property.
According to IBM, the Linux powered POWER8 is more than 2.7 times faster than the POWER7 for commercial applications, more than 2.6 times faster for Java applications and performance. The chip offers optimal frequency with lower power consumption. IBM and its partners should therefore use lower frequencies in the entry-level systems to improve the performance and the watt ratio of the chip and reduce unit consumption.
IBM has also announced three new Big Data and analytics solutions, "IBM Solution for BLU Acceleration", "IBM Solution for Analytics" and "IBM Solution for Hadoop" build on the POWER8 systems and should help users to evaluate structured and unstructured data more efficiently.
The new IBM Analytics Solution for faster to retrieve information for analytical workloads type or intensive calculations, through the integration of Cognos, SPSS and DB2 with BLU Acceleration. According to benchmark results, the power systems are capable of processing data up to 50 times faster than x86-based systems. In particularly appropriate cases, it could even shorten lead times from hours to seconds.
This is not the first time that IBM is trying to create an ecosystem around big data. For the last several years, IBM has acquired more than 30 companies including Cognos, SPSS, Varicent, Algorithmics, Vivisimo and The Now Factory and others to accelerate the time to market of a new class of software, services and applications capable of learning and responding to complex questions managing a large amount of information.
The big blue company also announced IBM Watson Group, a new division that will bring together software, services, research, experts and market forces to accelerate the development and marketing of new classes of applications dedicated to the cognitive informatics and big data. IBM wanted to use big data and artificial intelligence technology in the field of health, retail, telecoms, banking and insurance. For healthcare, these practical applications have advanced oncology diagnostics thanks to the contributions of Watson.