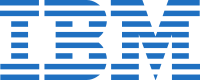 The technology is being decisive in shaping the global competitive map, to the point that those organizations who cannot adapt will find themselves struggling to compete and even survive. Technology has accelerated the pace of change, and those companies that do not react and transform run the risk of disappearing or being irrelevant in their markets.
There are three factors that are driving today's business progress. These are the big data analytics, cloud computing and the new relationship model that is transforming businesses through both social networks and online relationship with your customers, and through mobility, as revolutionary Internet today as it was two decades ago.
IBM, a leader in this segment, according to analyst firm Gartner, has spent years, expanding and improving its capabilities in the field of cloud computing, big data and mobility. In its 2013 annual report, CEO Ginni Rometty outlined the company's three strategies for the year 2014 – data, cloud and systems of engagement. The company plans to drive growth and profit through three key initiatives: transforming industries and professions with data, remaking enterprise IT for the cloud and building systems of engagement leveraging enterprise security and data.
Big Data and Cloud
For the last several years, IBM has invested heavily in these areas. To that end, IBM has acquired more than 30 companies including Cognos, SPSS, Varicent, Algorithmics, Vivisimo and The Now Factory; registered 1,000 patents related to this technology; incorporated more than 10,000 consultants and 400 mathematicians the area of analytical business; and invested in the new Watson Group, a new business unit dedicated to the development and commercialization of cognitive innovations in cloud. Investment in this group will amount to one billion. The objective is to accelerate the time to market of a new class of software, services and applications capable of learning and responding to complex questions managing a large amount of information.
The cloud computing and big data represent one of the core businesses of IBM. Not surprisingly, according to research presented by IDC, IBM is the market leader of professional cloud technology services in the world. In addition, 24 of the top 25 companies in the Fortune 500 list use the IBM Cloud.
IBM says that the world is generating more than 2.5 billion gigabytes of data every day, and 80 per cent of it is unstructured – everything from images, video and audio to social media and impulses from embedded sensors and distributed devices. The market for data and analytics is estimated at $187bn by 2015. To capture this growth potential, IBM has invested more than $24bn, including $17bn of gross spend on more than 30 acquisitions. Two-thirds of IBM Research's work are now devoted to data, analytics and cognitive computing. IBM has an ecosystem of 6,000 industry partners, 4000 analytics patents and 1,000 university partnerships around the world developing new, analytics-related curricula.
Social Network and Mobility
Social networks, internet and new smart mobile devices have created a new model of relationship between companies and their employees and end users. IBM offers a wide range of social software. Today, more than 60% of Fortune 100 companies have chosen IBM social software. The Big Blue company says it will improve the productivity of the templates, which results in increased performance and cost savings when selecting the best talent and training. It will contribute to organizations that can provide the best online experience to their end customers, which is key to increase revenue and improve business performance factor.
On the other hand, the other component technology that is driving the new relationship is mobility. IBM has been positioned by Gartner as a leader in Magic Quadrant platform mobile application development. In its report, Gartner highlights the completeness and the ability to run IBM Worklight, a platform for mobile application development. In addition, IBM has made ​​10 acquisitions related to mobility for the past four years, among which were Tealeaf and Worklight. IBM also supplies mobility solutions in MobileFirst that integrates strategy to help companies leverage the opportunities offered by mobile technology.