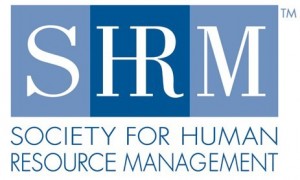 In a report provided by The Society of Human Resource Managers and ADP, it revealed some 53% of job applicants lie in their resumes and that 70% of college graduates affirmed that they will lie in their resume just to get the job that they want. In another report provided by the US Bureau of Labor Statistics in August, it showed that falsification is no longer a reasonable alternative to get hired for the job. Historically, employees were turned off with employees who hop from jobs to jobs and those who had been unemployed for long periods of time. These job applicants were foreseen as bad employees by prospective employers.
However, in a recent report by Evolv, a workforce intelligence company, it revealed that the old practice of falsifying resume and cutting the long gaps of unemployment are no longer necessary. The study found out that for hourly work, it no longer matters if the job applicant had a previous history of long periods of unemployment. The long employment gaps are no longer seen as barriers to job performance or attrition. It also found out that employers no longer evaluate job applicants based on the number of jobs they had for at most 6 months. Employers no longer see it as being related to the applicant's performance or job tenure.
A total of 20,000 employees on hourly work had been included in the Evolv sample. The company found out that there is really no correlation between job tenure and the number of jobs an employee had for the past 5 years. Therefore, employers who continued to consider hiring employees who had no long term unemployment history or who hadn't had many jobs which had short tenure of less than 6 months are only making the matters of unemployment worse.
Using big data in its analysis, Evolv reported that previous unemployment history and job-hopping don't predict how employees will perform on their new jobs. The company, however, found out that those employees who are active social networking site users stay longer than those who aren't active by an average of 9 days. It also showed that employees who are familiar with at least 3 co-employees do stay in the company for a longer time than those who had no friends in the office. The study thus reveals that employers should no longer use the outdated methods of basing their decisions on assumptions or gut feel. Employers have to take advantage of new information and technology to improve their workforce's overall effectiveness.
For better workforce management and effectiveness, employers must take advantage of better technology. There are new technologies available which offer comprehensive and sophisticated solutions for hiring and building a relationship between employees and employers from the moment of hiring up to their separation. According to Evolv, this new approach results to a reduction in attrition by as much as 35% and performance improvement by as much as 30%.
Big data analytics can now be used for workforce improvement and management. By taking advantage of various employment data which has been normalized across a large sample size of employees, employers can plan for meaningful improvements for a more effective and better workforce. The new findings by Evolv give a lot of job applicants renewed hope. Last August, the US Bureau of Labor Statistics reported 2.4 million unemployed persons in the service industry.  If employers continue to use the old basis of hiring employees with no long periods of unemployment, some 960,000 individuals will be automatically disqualified. With the recent study of Evolv, it is expected that employers will base their hiring decisions on the applicant's qualifications. Qualified employees turn out to be happy, enthusiastic, and more productive employees. Better employees make customers happy and when customers are happy, the business stands to gain a lot of profits.