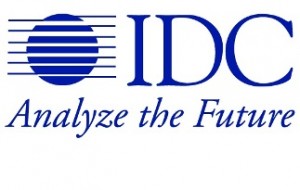 Economic difficulties damaged western European market performance of global software, while Russia, USA, China, Latin America and other regions continue to evolve positively. However, according to IDC, 2012 marks the beginning of a growth period with more conservative than those recorded in 2010 and 2011.
Software applications are the fastest growing segment, with a rise of 5.1%, driven largely by the CRM and collaboration solutions, according to IDC estimates. Collaborative applications and social software companies continue to experience strong growth, a trend that continues to grow from last two years. The share of social software for business collaboration within the segment grew 3% in 2008 to 11% in 2012. Sales team collaboration applications reached 15% during the first half of 2012.
The CRM applications market experienced a rebound effect in 2011 that is being carried through well into 2012. The 'century of the customer' has centered on increasing customer experience and, powered by social media, is motivating organizations to invest in their customer handling infrastructure. The move to interact with customers when, where, and how they want is changing the go-to-market strategies of many organizations. Technology is now a requirement to be able to deliver consistency at scale, IDC says in the report.
"Increasingly, companies are thinking of social solutions as decision support and ad hoc work facilitators and are looking for richer features that integrate data and content with people and systems," Vanessa Thompson, IDC research manager for enterprise social networks and collaborative technologies, said in a statement. "In the new collaborative enterprise, companies are extending asynchronous data and content-sharing capabilities to enable collaboration with a broader range of external constituents, including customers, partners and suppliers."
Three of the four subcategories CRM market showed double-digit growth, unlike sales of contact center applications, which increased at a rate of one digit. Software marketing, sales and customer service had an overall growth of 12% during the period studied by IDC.
Virtual Machine and Cloud System Market
In the infrastructure segment, sales of software systems and cloud virtual machines rose by 17.8%. The market is also changing the business model: hypervisors are generating less direct income as companies grow their availability as a feature embedded in operating systems and software for cloud systems. Other factors that are impacting this market is the increased competition among companies like VMware and Red Hat and Microsoft, as well as the increased presence of open source cloud software like OpenStack.
"Virtual machine software unit shipments still remain healthy and growing, but have seen some slowdown in mature markets that have high virtualization rates. Business models are shifting as well, with the hypervisor drawing less direct revenue and increasingly becoming an embedded feature of operating systems and cloud system software," Gary Chen, IDC research manager for cloud and virtualization system software, said in a statement. "Competition in the market is fiercer than ever, with vendors like Microsoft and Red Hat challenging market leader VMware with increasingly capable and cheaper solutions. Cloud system software, which includes platforms such as vCloud, OpenStack and CloudStack, remains a nascent market, but holds a lot of promise as customers evolves from virtualized infrastructure to cloud infrastructure."
Other virtualization technologies such as the workload scheduling and automation market registered high-growth patterns same as the core technology segments.