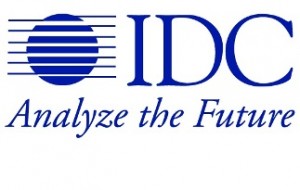 A study recently published by research firm IDC shows that, while the ability of IT infrastructure used in the U.S. is growing, the opposite occurs with the number of data centers. The higher capacity data centers show that resources provided from the cloud and physical contraction generated by virtualization are impacting the traditional data center.
According to the report, IDC expects the trend to continue and in parallel cloud computing and virtualization will also continue to grow. The report, however, says that total number of data centers (of all kinds) declined for the first time in the United States since 2009, a fall by 0.7%. That was attributed to the economic crisis of 2008, which brought following the closure of hundreds or thousands of remote locations where there were formations of servers and IT rooms.
The research firm then forecasts that total number of U.S. data centers will drop from 2.94 million this year to 2.89 million by 2016. The evolution of IT to the cloud will lead to a reduction in the number of datacenters. This decline would result from the reduction of internal corporate server rooms and decline of average size data centers.
At the same time, size of data centers will increase significantly, growing from 611.4 million square feet this year to more than 700 million square feet in 2016. A trend that could be explained by the development of large-capacity datacenters.
"CIOs are increasingly being asked to improve business agility while reducing the cost of doing business through aggressive use of technologies in the datacenter," Rick Villars, IDC vice president for datacenter and cloud research, said in a statement. "At the same time, they have to ensure the integrity of the business and its information assets in the face of natural disasters, datacenter disruptions or local system failures. To achieve both sets of objectives, IT decision makers had to rethink their approach to the datacenter."
Virtualization and cloud computing have made the data center more efficient. Companies that use virtualization software like VMware or who have adopted cloud-based computing, have been able to increase CPU utilization rates of 20 to 30 percent and decrease physical data center size and eliminate numerous small sized data centers as applications were moved to larger central data centers. It also made investments in power and energy management that much more critical for data center managers.
A recent report by Pike Research suggested that global market for green data centers will grow from $17.1 billion in 2012 to $45.4 billion by 2016. IDC report forecasts datacenter investment plans till 2016 and gauges the impact of changing business and network models on datacenter design, build and management by taking into multitude of factors, including scope of IT personnel control, physical location, types of applications supported, power and cooling, downtime, floor area and staff skill sets.