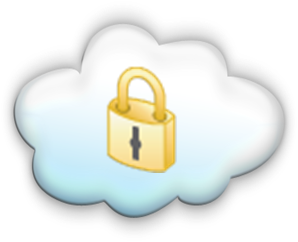 A term most internet enthusiasts are aware of, the cloud provides huge storage capacity hosted remotely in data centers found anywhere in the world and can be accessed through a stable internet connection using different devices such as a laptop or a mobile phone. This relatively new technology has greatly evolved into a public cloud and a private cloud.
Cloud computing services are offered by various providers in various forms. According to technology research company Gartner Inc., cloud computing will grow tremendously and the personal cloud will soon be the focus of each individual who has a cyberlife. Cloud computing provides not only reliability but convenience as well. A person can access personal data anywhere as long as there is stable internet connection. Today, cloud computing also provides an innovative way to backup data without fear of losing data due to hardware failure.
Cloud computing also provides convenient and smart channels to make files available to colleagues, family, and friends. However, privacy and security are top concerns by people who send data to the clouds as they don't know what cloud computing providers are doing with data stored in their servers. There are fears that data hosted in their datacenters are being used for advertising and marketing companies.
As a result these fears, the personal cloud is born. It is a device which can save data from various devices through the use of a wireless router to a local cloud. Only devices connected to the wireless network can access the stored data. With the personal cloud, families now have an easy way to store songs, videos, and pictures in a centralize location within the home. The data can also be backed up to a secure and safe location without the interference of 3rd parties.
Intel has recently launched its storage solution which is Atom processor-based. The solution targets small businesses and consumers. Powered by D2500 or D2550 Atom processors, Intel is able to provide a secure sharing environment in the clouds. A personal cloud user is given his own secure HTML IP address which can be accessed just like a traditional desktop browser. This new cloud technology was presented recently by Intel's Storage Group General Manager, David Tuhy.
According to Tuhy, laptops can be lost or stolen daily and that 32% of data loss occurs due to human error. Thus, small businesses and consumers need to secure their data to protect its integrity. With this need for privacy and protection, Intel decided to come up with this latest offering which is also capable of providing automated backup and file sharing among connected devices.
Intel's private cloud comes with scalable I/O connectivity, digital display integrated support, HTTP extensions on a local area network, built-in hardware acceleration, at most 4GB main memory, RAID data protection, and multiple operating systems support. It is also capable of USB 3.0 connectivity. The product will be launched with Intel's OEM partners such as Thecus, QNAP, and Asustor.