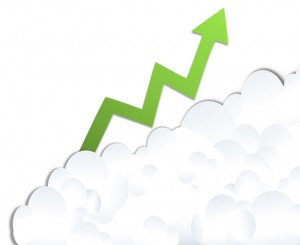 The volume of investments in cloud computing is increasing more rapidly than investment in IT in general. SaaS-system occupies a stable position in enterprise-class particularly in CRM and ERP solutions.
One of the most promising trends in SaaS-applications is the mutual integration of various SaaS-services, including those developed by different vendors. The trend will continue to mature for both investment and M&A over the next 18-24 months.
According to the research report "Cloud/SaaS Future: Bright and Growing Brighter" from Headwaters MB, both cloud and SaaS technologies will continue to keep pace through various acquisitions over the next 18-24 months. The industries saw more than 203 cloud/SaaS deals during first three quarters of this year.
More Acquisition from IaaS Players
Both established cloud infrastructure as a service (IaaS) companies and traditional enterprise software providers begin to make acquisitions to move their businesses up the stack into higher value platform as a service (PaaS) and software as a service (SaaS) businesses.
IaaS services are highly commoditized and are easily expandable as compared to SaaS and PaaS. Rather than purchasing servers, space in data center or network equipment, customers buy all these assets from a third party service provider. As a result, these services will see reduction in price and margin and would give rise to fast growing large IaaS organizations with the cash flow to fund acquisitions. For example, Amazon's investment in Engine Yard and RackSpace's acquisition of Cloudkick are two recent moves by IaaS players.
SaaS Continues to Move Beyond CRM
While SaaS has strong presence in customer relationship management (CRM) and human capital management (HCM), the report expects SaaS business models will continue to expand into new verticals including tools, business intelligence (BI), Business Processes and Industry verticals such as enterprise resource planning (ERP) and Billing, Payroll, and Transactional Processing.
Market Analysis
Gartner and IDC predict cloud market is estimated to be from $40B to $109B in 2012. The will continue to be strong with the market estimated to grow nearly 19% on a compounded basis from 2010-2015. The cloud market figure including business process services, applications, applications infrastructure, and system infrastructure is expected to reach 100 billion by 2015.
Cloud/SaaS Financial Markets
There is no doubt that the services offered by different models of cloud computing will be further developed. This can be seen even by the fact that today they exist in abundance. Headwaters MB SaaS index is up over 40% since the start of the year, while IaaS/PaaS companies are up over 20% and generally in line with the Nasdaq and outpacing various other market indices.
Cloud/SaaS sector space is continued to be strong in VC and private investment. The number of investment deal has reached to 63 in numbers with a total investment of $678 million during second quarter of the year.
Headwaters MB is an independently owned, growth investment bank and advisory firm.