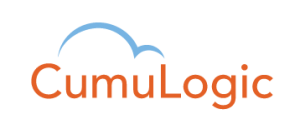 CumuLogic, a Java Platform-as-a-Service (PaaS) software provider, today announced the public beta version of their new PaaS solution which enables enterprises, cloud providers and ISVs to build and manage Java PaaS in public, private and hybrid cloud environments.  The product is based on a cloud application management platform, and includes cloud services automation, autoscaling, monitoring, policy-base workload deployment resource management and user management. The idea is to mix and match different cloud-based applications, no matter where they reside.
"Today's clouds are complex and all different. There is almost no interoperability between cloud providers and between public and private clouds. I'm enthusiastic about CumuLogic's PaaS cloud management solution as it utilizes the higher levels of abstraction inherent in the PaaS model to reduce the complexity of cloud management, provides targeted facilities for both developers and management, and erases the distinctions between the various clouds enabling transparent interoperability," said James Gosling, Technical Advisory Board member at CumuLogic.
The service will include a cloud services catalog of various infrastructure elements that are available as part of the management framework. There are also a series of developer and administration API enables developers to push applications to the cloud. Initially, it will support Amazon Web Services, Cloud.com (acquired by Citrix), Eucalyptus Systems, OpenStack (next month), and on-premises VMware vSphere installations. The product allows cloud-based repositories from multiple vendors to be supported concurrently. The product also includes features such as IaaS abstraction, policy-based workload deployment, and the ability to mix-and-match infrastructure software which enables the deployment of modern applications, as well as consolidation of legacy Java applications to a single platform, substantially lowering the cost of managing various infrastructure assets. The beta version can be downloaded for free at their site.
"By enabling customers to leverage their existing investment in Java development, CumuLogic is in a unique position to help enterprises transition to the cloud with minimal risk and retooling," said Peder Ulander, VP of product marketing, Cloud Platforms Group, Citrix Systems. "Their commitment to flexibility and choice when it comes to infrastructure choices makes them a strong contender in the enterprise PaaS market, and the combination of the Citrix Open Cloud portfolio with CumuLogic's PaaS solution will ensure customers have access to a next-generation cloud infrastructure platform."
Key features include:
Flexibility to deploy modern applications on the clouds of choice;
Automation of a myriad of tasks that allow developers to focus on rapidly deploying quality application which translates into business agility;
Developer and administration API enables developers to push applications to the cloud and to expect all the platform service to be available to run those applications; and,
Cloud Services Catalog allows organizations to acquire new infrastructure software and updates delivered and registered to their repositories in private clouds eliminating the need to build their own service images which can be a time consuming task.
"CumuLogic is unique in that we are one of the first companies to emerge with a full Java PaaS for the federated cloud," said Rajesh Ramchandani, VP of Products at CumuLogic. "Instead of rewriting applications to fit new platforms and essentially giving up standardized application components, we sought to create a product that would give users the flexibility to keep using those components, from application platforms to databases."